"Look," said John as we navigated through the streets of Chongqing replete with open-air markets. "A 10-pack of chicken!"
This 10-pack wasn't quite like one of those buckets you might pick up at KFC, however. These chickens were alive! And their new owner was taking them away on a leash…
Chongqing (pronounced "chong-ching") was quite a bit different from the other big cities in China like Beijing or Shanghai in that it appeared more run-down and less modern. Indeed, much of the town would be underwater after the Three Gorges Dam project was completed.
During our half-day here, in addition to walking through the open-air food stalls with "tourist" all-but-written on our foreheads, we saw an acrobatic show and went to the zoo. There we saw tigers and panda bears! It all made for a great day.
If you enjoyed this article, please consider receiving my weekly newsletter. I typically write about endurance bicycling, world travel, self improvement, Colorado living, marathon running, and epic adventures.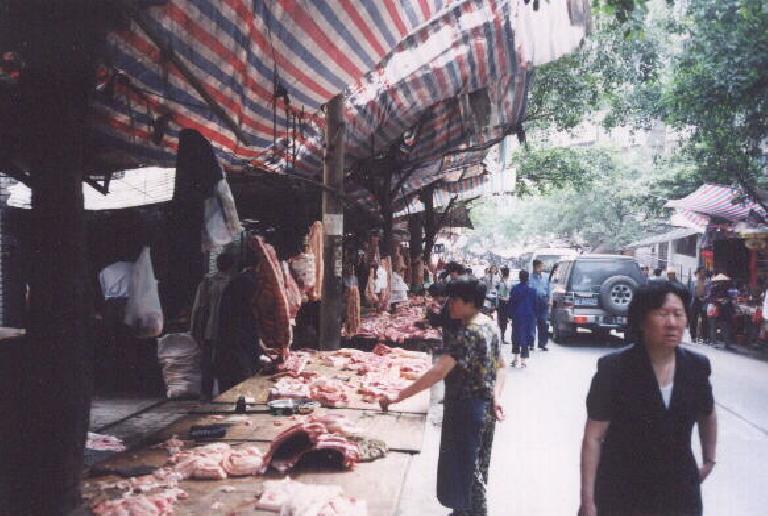 Articles related to Chongqing, China