As my last stop before returning to California, I stopped in Las Vegas just for a look-see of the famous strip. Hard to believe but this was my first time here, ever! And quite frankly, after a whole day there, I do not have a great desire to return there anytime soon. But first, the good.
I got to see everything I wanted to see, which was basically the "fake" Eiffel Tower, Venetian, and the Wynn Hotel. Why the latter? The first floor has a Ferrari and Maserati showroom! Interest in the showroom was so high that there was a whole line out the door, compounded by only a handful allowed inside the showroom at a time so as to not crowd out the experience. It was a real treat, one of the best Ferrari showrooms outside of the Ferrari Museum in Maranello, Italy.
There were other nifty or famous sites, including Treasure Island, the Mirage, Circus Circus, etc. I did not go and see any shows.
Now for the bad. Las Vegas is really hot during the summer; not as bad as Phoenix, but still roasting esp. since there is not much shade while walking the strip. Las Vegas is much less green than Phoenix too, with just as much sprawl, lots of tract homes, and much seedier areas. I now understand what is meant by a "seedy motel" as I stayed at one on the strip. $32/night bought me the privilege of staying in a motel room with unpainted walls, walls that provided no sound insulation, a matress with plastic covering it (presumably because all of the "activity" that occurs on them by the previous guests), eletrical outlets which were unable to power up any of my electrical devices, cockroaches in the bathroom, a rusty sink, a leaking toilet that wouldn't flush, a shower nozzle through a big hole in the wall, and a shower faucet handle that would freely spin. Oh, and a telephone line that would constantly be busy since the phone lines in several rooms were all networked to one line. Certainly the worst place I had ever stayed in my life and I really wish I had gone camping instead!
[Amendment 10/12/05: From my credit card statement, I now know what the motel was called! It was the "Yucca Motel"! What an appropriate name! Avoid it at all cost!]
Outside the motel and all over the strip are girly mags for legal prostitution, billboards of nude women, and "baseball cards" of more whores—cards that were either posted on light poles or handed out by people on the street. Now, I have nothing against naked women but I couldn't help but think what woman would really care to take their husbands here? Yet there were plenty of couples walking down the strip so maybe the allure of gambling and cheesy replicas of worldly icons like the Eiffel Tower and Venice overrode all that.
That said, I never cared for casinos, though I did win $4.50 (net) for a friend who asked me to gamble $5 for him. I think that is the first time I ever won something in a casino. I had Thai food for dinner further down the strip, which was a mistake since it was not only pretty pricey but the worst Thai food I have ever had. Oh well. Viva Las Vegas, I guess…
If you enjoyed this article, please consider receiving my weekly newsletter. I typically write about endurance bicycling, world travel, self improvement, Colorado living, marathon running, and epic adventures.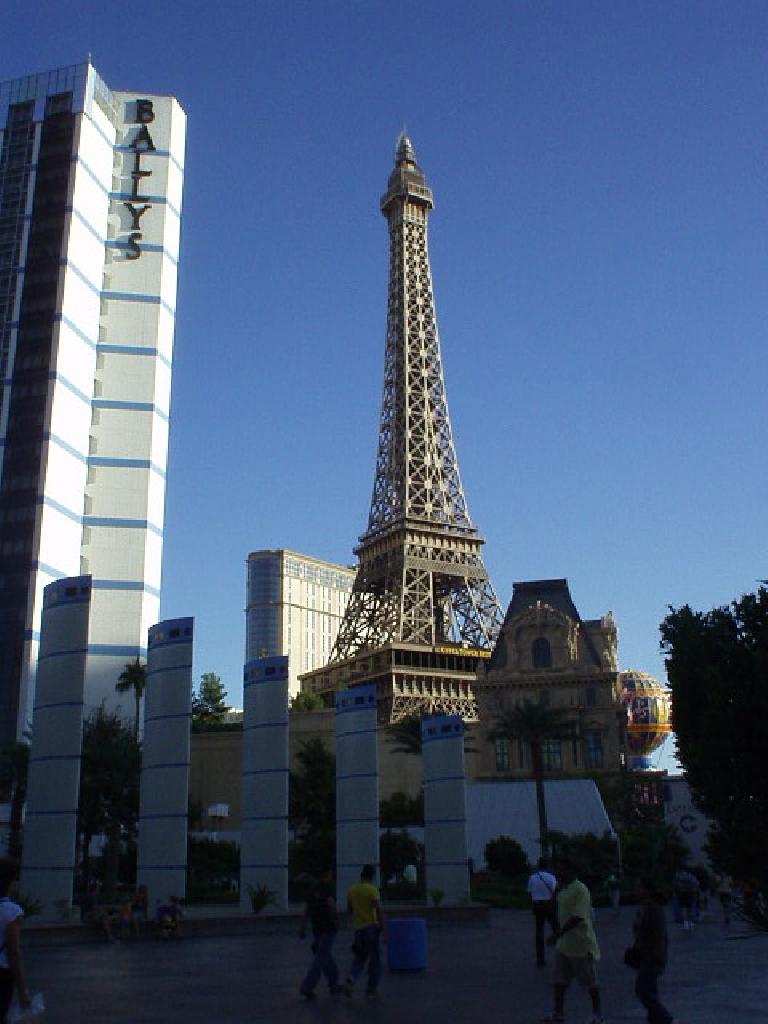 Related Articles