There were many reasons for doing the Warren Park 5k race in Fort Collins. 1) I had not seen my friends from the Fort Collins Running Club since before taking off for vacation in California/Vietnam. 2) A good speed workout was needed before the Chicago Marathon in October, especially considering how meager my training has been the last couple of months. 3) I could have used some sort of confidence booster after the disastrous Pikes Peak Marathon in August. So a short 3.1-mile race around the block seemed like the ticket…
A dozen of us showed up on this cool, foggy morning, and after exchanging pleasantries we went about the business of moving our legs as quickly as possible. As in previous "handicapped" Tortoise & Hare races, I got to start last, just 44 seconds and 51 seconds of Marilyn and Alex. (As a side note, both of them moved to Fort Collins from the Golden State recently, further underscoring that we former-Californians are taking over the city!)
The results were a mixed-bag for me. I managed to only catch Marilyn and Tom (whom I sprinted by in only the last 50 feet or so) so I finished third-to-last-place, once again! "Felix gets another lesson in humility," kidded Margie as she handed out ribbons at the end.
On the other hand, my time was good enough to be the "male hare" (the man with the quickest time), plus my 10th place ribbon allows bragging rights to a "Top 10" finish. We will neglect to mention that there were only 12 finishers, of course.
Race Statistics
Location: Warren Park, Fort Collins, CO
Distance: 3.1 miles, out and back
Time: 20:20
10th place, or first, depending on the measurement system
If you enjoyed this article, please consider receiving my weekly newsletter. I typically write about endurance bicycling, world travel, self improvement, Colorado living, marathon running, and epic adventures.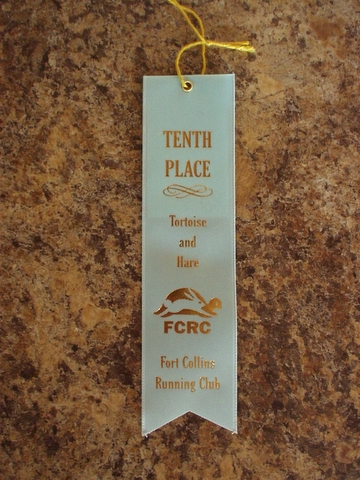 Related Articles