In one of the episodes of "South Park," the kids of South Park play baseball against Fort Collins. The funny thing is none of the kids want to win (since that would mean they would have to continue to play this "boring" game in the playoffs) and one of the South Park dads is quite a trash talker. The video is here, courtesy of SouthParkStudios.com.
Of course, this is only funny because these things don't really happen out here, only in the cartoons. This is in contrast to the tackling parent in Stockton, CA!
If you enjoyed this article, please consider receiving my weekly newsletter. I typically write about endurance bicycling, world travel, self improvement, Colorado living, marathon running, and epic adventures.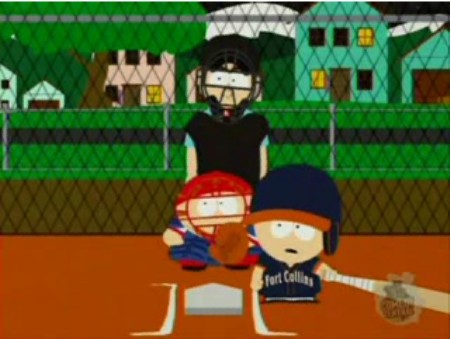 Articles related to Fort Collins vs. South Park