I've been in Boquete for a whole week now and have yet to write anything about it. That's a shame because both Tori and I have fallen in love with this little town in the Panamanian mountains that is blessed with muy preciosa views, wonderful (and cheap) little restaurants, an even more relaxed lifestyle than Colorado, and beautiful, friendly people. Ah, the people. Not only do the natives seem genuinely happy here but so do their visitors as well. The photo above (or to the right) is a good example of this.
There is so much to write about the town but with all the classes and activities going on I haven't had more than, say, 20 minutes/day to post stuff despite having free wi-fi in the room at the bed & breakfast we are staying at here. This will change within the next week, though probably only after I leave Panama… with a little bit of sadness to be leaving this piece of paradise.
If you enjoyed this article, please consider receiving my weekly newsletter. I typically write about endurance bicycling, world travel, self improvement, Colorado living, marathon running, and epic adventures.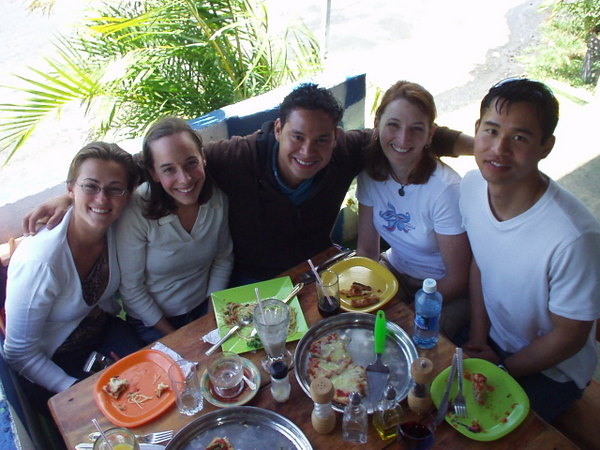 Articles related to Happiness in Boquete