This week's issue of NextNC is very cool because it contains pages and pages of information about cycling in Northern Colorado. Also, you can see Canny, Carrie, and me in there in addition to a couple of articles written by yours truly.
You can download these files: photos + Bike Fair essay (PDF, 1.41 MB) and my article on the Ultimate Commuter Bike (PDF, 806 KB).
If you enjoyed this article, please consider receiving my weekly newsletter. I typically write about endurance bicycling, world travel, self improvement, Colorado living, marathon running, and epic adventures.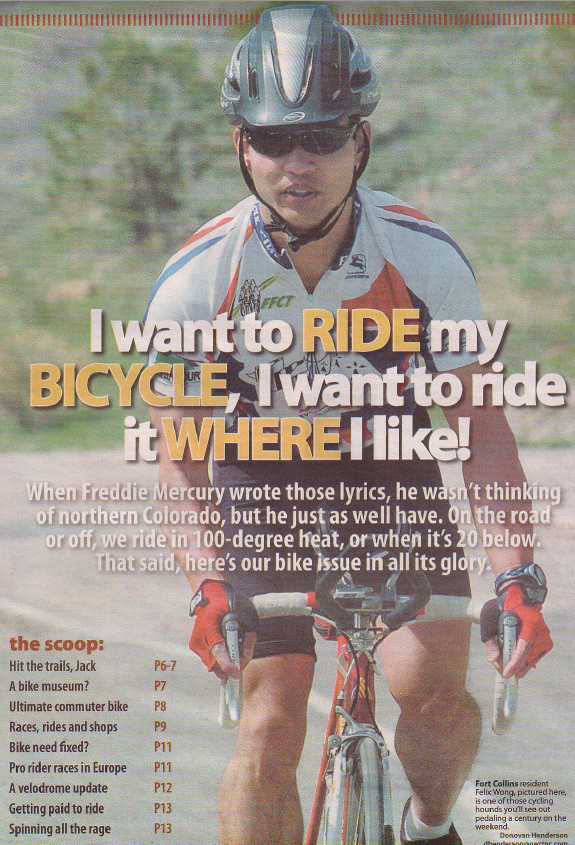 Related Articles