Lisa finished the swim in Ironman Canada, which was the only leg of the triathlon she had planned on doing due to pre-existing injuries/lack of training. Despite not doing a swim longer than a mile in the last year or swimming more than, say, once every two weeks, she still finished 2.4 miles in 1:09:47, or 22nd in her age group. Amazing!
We are now off to the Canadian Rockies to do some hiking, but congrats to Lisa for becoming an Ironman swimmer.
If you enjoyed this article, please consider receiving my weekly newsletter. I typically write about endurance bicycling, world travel, self improvement, Colorado living, marathon running, and epic adventures.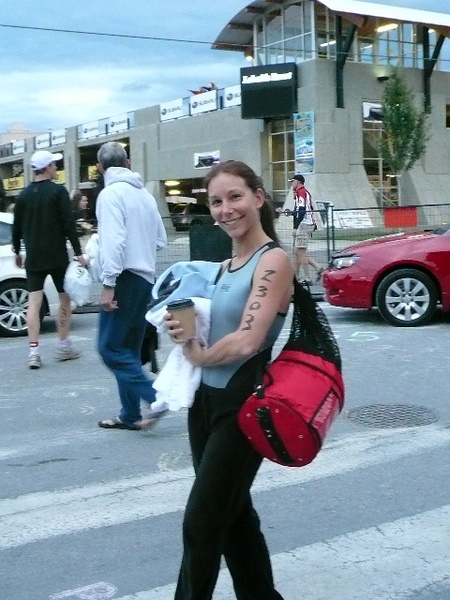 Articles related to She Did It!