It's kind of funny to think that just two days ago I was mountain biking for three hours in a T-shirt and shorts in temperatures that were in the mid-70s. After an entire month of warm weather, last night we finally got some snow! About five inches of powder landed around my home.
It is melting so fast, though, that now I kind of wish I took advantage and went snowshoeing this morning on the hiking trails in the neighborhood. On the other hand, I did get to use the snow shovel for the first time since mid-January. Never mind it took me just ten minutes to shovel off the driveway and sidewalk, or that it wasn't even really necessary considering that I wasn't going anywhere today and everything is quickly melting on their own. It still counts as exercise!
Looking at the 10-day forecast, there doesn't seem to be any more snow on the horizon any time soon. Next time I will have to take better advantage of it while I can…
If you enjoyed this article, please consider receiving my weekly newsletter. I typically write about endurance bicycling, world travel, self improvement, Colorado living, marathon running, and epic adventures.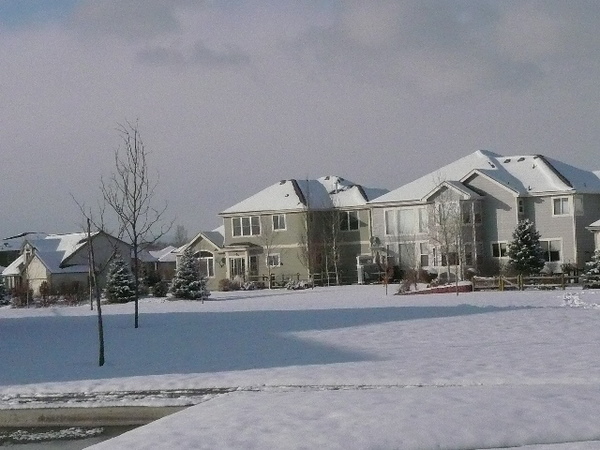 Articles related to First Snowfall