A couple of nights ago I talked with Goldie's new owner, Steve Goldenberg. (Yes, he has a very appropriate last name for Goldie.) He picked the car up from the transporter in Buffalo, NY on Sunday or Monday, and then drove it to a buddy's in Toronto en route to home near Montreal, Canada. Total distance he drove: 500 miles! He was "very happy with how she drove" and there were no hiccups aside from having problems turning on the headlights (I think he just didn't pull the pull-switch all the way out, since it was always working.) Amazing.
So it seems like they are off to a good start. The rest of Steve's family includes two MGAs (including one parts car) and many, many cats. No, not Jaguars, but furry little things like that resemble this guy. After the Quebec winter has passed, Goldie will be Steve's daily driver.
If you enjoyed this article, please consider receiving my weekly newsletter. I typically write about endurance bicycling, world travel, self improvement, Colorado living, marathon running, and epic adventures.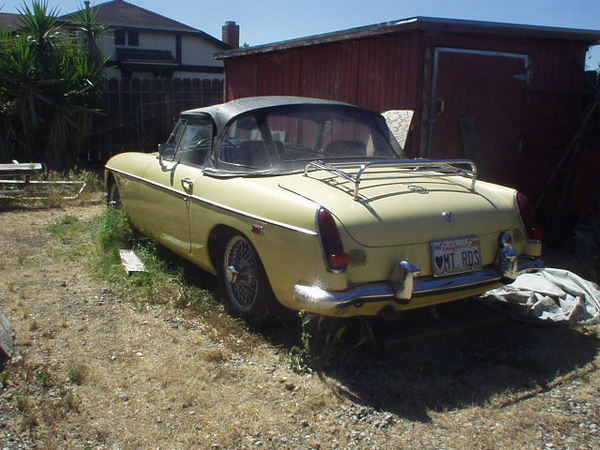 Related Articles