Here's a spreadsheet summarizing my progress during the 2008 Tour Divide mountain bike race, including miles and hours ridden per day, along with where I started and stopped.
As you can see from the spreadsheet, on a typical day I'd start riding at 6:36 am and stop riding at 9:13 pm—for a ride time of about 14.6 hours/day. On average, I rode 99 miles/day (96 on-course + 3 off-course, the latter due to getting lost or having to re-supply).
Since the embedded frame below is kind of small, you can also view the same spreadsheet in a new window if you'd like.
If you enjoyed this article, please consider receiving my weekly newsletter. I typically write about endurance bicycling, world travel, self improvement, Colorado living, marathon running, and epic adventures.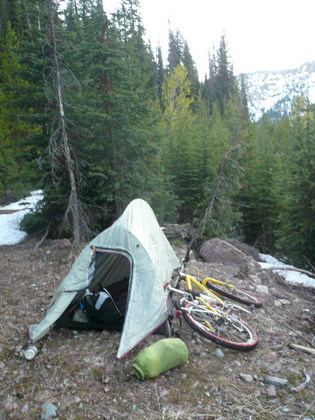 Articles related to Tour Divide Mileage Log