There are many organized bicycle rides that honor specific foods. For example, there is the Giro de Vino (wine) through the vineyards of my old cycling grounds of Lodi, California; the San Francisco Tour de Ice Cream; and the Texan Tour de Donut. But as far as I know, there hasn't been a ride specifically for one of cyclists' favorite foods: pasta. That is, at least until my friend Scott devised his very own Noodles 2 Noodles century last year. That ride went so well that he decided to do it again this year—this time in the company of friends.
There were a total of eight of us starting at the Noodles restaurant in Fort Collins riding to the Noodles restaurant in Boulder and back. Despite having a view of the Front Range and the Rocky Mountains during almost every mile, this century ride was nearly as flat as a kitchen counter—a characteristic I appreciated considering the relatively few days I've perched on the bicycle saddle this year. It also featured less than a couple dozen traffic lights and more country than city.
You can read Scott's report of how this ride went.
Note about the photos: they came out with a bluish tint because I accidentally had the camera's light meter set for fluorescent light.
Ride Data
98 miles from Noodles to Noodles to Noodles; 110 miles for me (since I biked from and to home)
7:15am start, 4:45pm finish -> 9.5 hours (includes 1.5 hours lunch break and other stops)
Average speed: 16.6 mph rolling, 11.6 mph overall
Rating
(Scale of 1-5, 5 = best)
Scenery: 4
Support/Organization: self-supported
Food: 5 (I loved the Noodle's spicy spaghetti & meatballs)
Weather: 3
Relative Difficulty: 1
Overall Rating: 4
If you enjoyed this article, please consider receiving my weekly newsletter. I typically write about endurance bicycling, world travel, self improvement, Colorado living, marathon running, and epic adventures.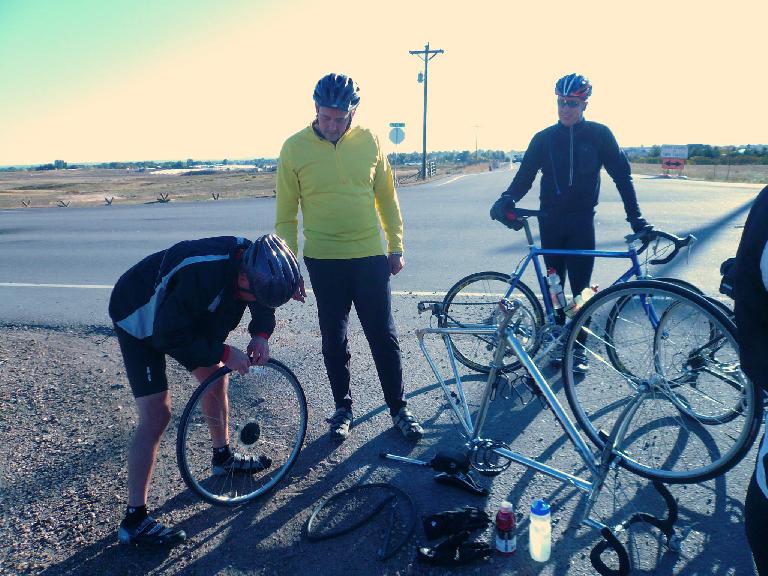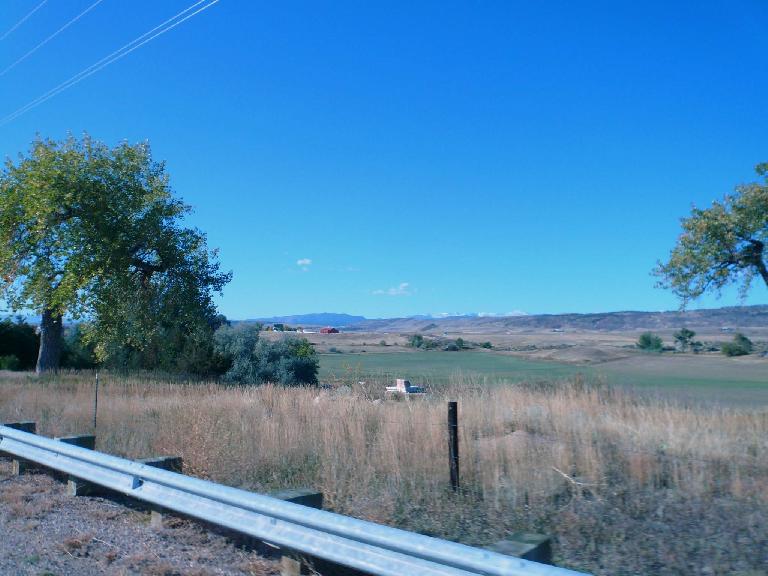 Related Articles