"Oh crap," I replied to my friend Jen who asked me a question online 45 minutes before the start of the Warren Park 5k. "Is it this morning? Um, there's still time! Um, I guess I should come even though I haven't been running AT ALL."
Forgetting about the race and waking up late is probably not the best way to get ready for a five kilometer run. Neither would being fully clothed in warm-up gear from head to toe while blabbing away with my friend Dana when buddy Nick (the race director and Dana's wife) matter-of-factly stated, "Felix, you start in 30 seconds."
Somehow within those 30 seconds I managed to run to the car, strip off my fleece vest and pants, and get back to the start line with five seconds to spare. We can consider that my warm-up. And off I went…
I had hardly been running since the Crossroads Half Marathon so I was not expecting much out of myself today. But the race went better than expected. For once I was able to maintain a fairly even tempo throughout the entire run (the second half took only eight seconds longer than the first), and although I stepped over the finish line panting like a overheated dog, I finished in 20:10.
While Nick pointed out that this was the first time I finished a 5k race in many months in over 20 minutes, it still was my best time in four tries for the Warren Park 5k race over the years. Good enough especially considering that if it wasn't for my friend casually reminding me that morning about the race, I wouldn't even have been there at all.
Time Splits
1st half: 10:01 (6:27/mi)
Mile 3 split: 6:48
2nd half: 10:09 (6:33/mi)
Total time: 20:10 (6:30/mi, male hare)
If you enjoyed this article, please consider receiving my weekly newsletter. I typically write about endurance bicycling, world travel, self improvement, Colorado living, marathon running, and epic adventures.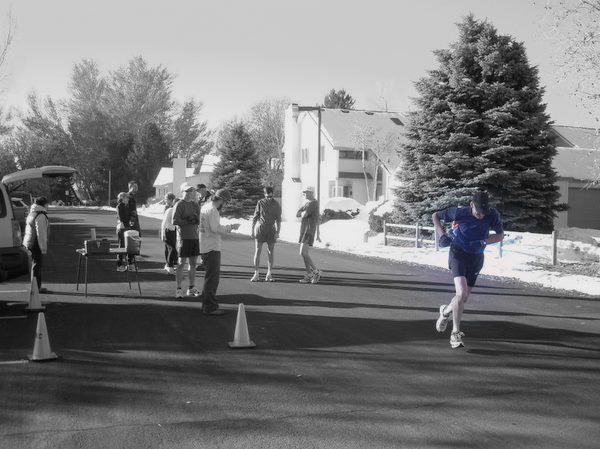 Related Articles