Isn't this the coolest mailbox ever? It is outside Western Engines & Transmissions on N. College Ave. in Fort Collins. If you look closely at the photo, the engine serves not only as a base for the conventional mailbox, but is a mailbox itself! It even has a flag attached to one of the exhaust manifold bolts that can be raised.
Here is another photo: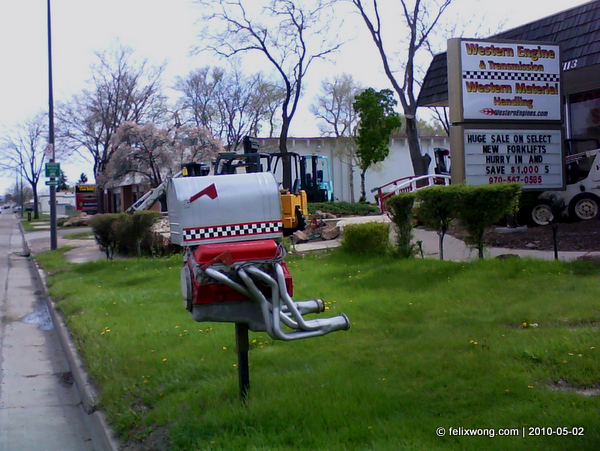 If you enjoyed this article, please consider receiving my weekly newsletter. I typically write about endurance bicycling, world travel, self improvement, Colorado living, marathon running, and epic adventures.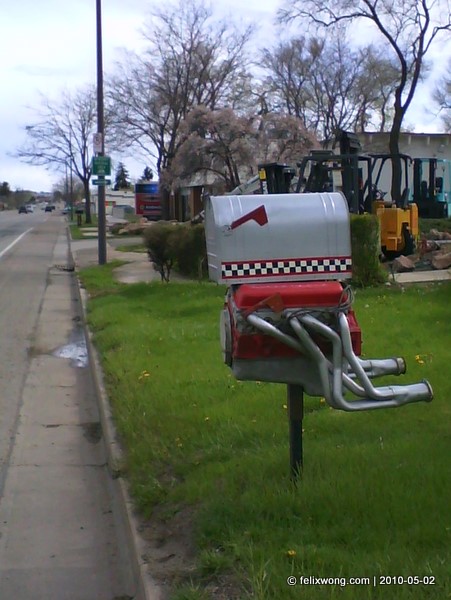 Related Articles