I have lived in Fort Collins and my current home for over 7.5 years now, but I can't say there's been too many occasions I have had a party. Many of my friends—even close ones—did not even know where I lived except that I was on the north end of town. This changed when Katia decided to throw me a pool party for my birthdayand get me these Chemion LED Sunglasses.
She ended up spending three days preparing for it, and so it was easily the best party that I was even remotely involved in as a host. We mingled for a couple hours at the Hearthfire pool (rentable to Hearthfire residents for $25 with three weeks advance notice), and then had happy hour at Chez Félix.
If you enjoyed this article, please consider receiving my weekly newsletter. I typically write about endurance bicycling, world travel, self improvement, Colorado living, marathon running, and epic adventures.
Photos
The pictures below were taken with a Canon Powershot ELPH 110 HS.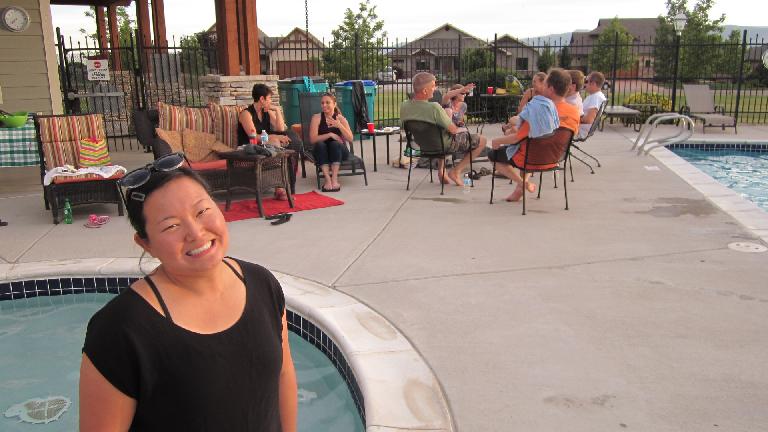 Articles related to Birthday Pool Party