This is a repair log for Peter, my Cool Vanilla 2005 Chrysler PT Cruiser GT.
2015
July 20, 2015 (Mon)

: Purchased the car from P. Bush in Denver. Mileage: 68,015.

August 7, 2015 (Fri)

: Installed Cellex magnetic phone mount and jewel vent knobs (quantity 4).

August 14, 2015 (Fri)

: Installed new windshield wiper blades: Valucraft VCB20 for the left and VCB21 for the right. Mileage: 69,588.

September 28, 2015 (Mon)

: Oil change with 5W-30 Mobil 1 synthetic oil. Mileage: 71,097.

December 21, 2015 (Mon)

: Replaced right headlight bulb (low-beam) with Sylvania 9006XS Basic (55W)—the same part as the burnt out one. Used bulb grease to prevent corrosion. Mileage: 73,455.

December 29, 2015 (Tue)

: Check engine light came on while driving in 2F weather on Interstate 25. Followed procedure on YouTube to get the code. Code was P0551, which corresponds to power steering sensor switch. Good resources on this code for PT Cruiser is here and this video. Mileage when light came on: 73,492.
2016
January 4, 2016 (Mon)

: Jacked up car and applied dieletric grease to contacts of power steering sensor switch. Reset check engine light by disconnecting and reconnecting the battery ground cable. Check engine light did not come back on after 12 miles of driving. Mileage: 73,508.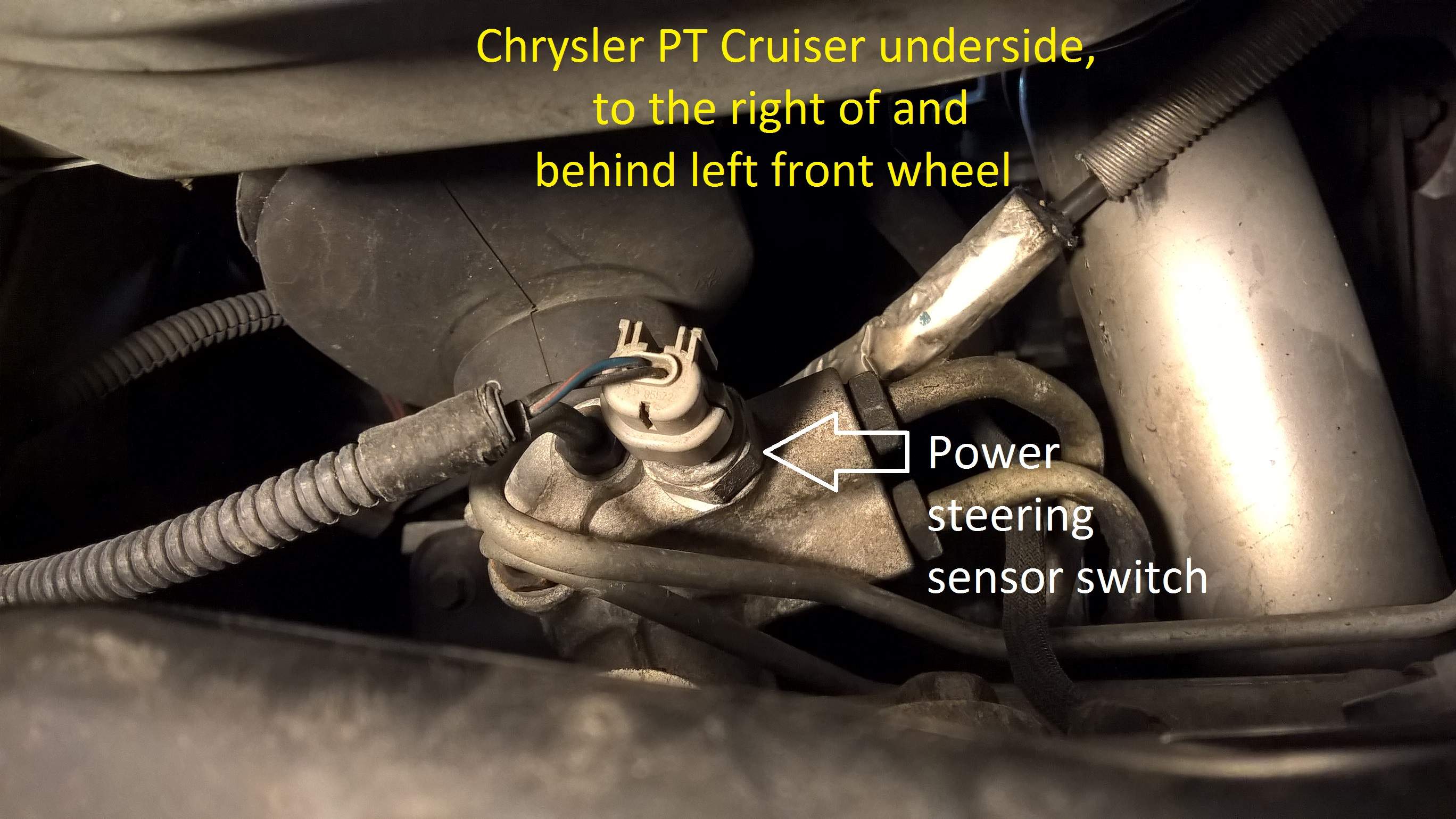 January 4, 2016 (Mon)

: Opened fuse box and found that fuse for fog lights was missing. Purchased 20A fuse for it, but fog lights still do not work. Turns out that a fog light fuse is only needed for PT Cruisers in other countries. Most likely culprit is the multi-function turn-signal stalk per this thread.

January 4, 2016 (Mon)

: Checked oil level and it was at max, meaning that the car did not burn any oil in 2,323 miles. Mileage: 73,520.

January 19, 2016 (Tue)

: Check engine light came back on again while driving back from Denver airport. Same code as before: P0551. Mileage: 73,620.

May 25, 2016 (Wed)

: Determined that proper tire pressure for the 205/55R16 tires is 35 PSI for all four tires per this website and inflated them to such. Also noted that check engine light never came back on since resetting 1,400 miles ago. Mileage: 75,0xx.

June 19, 2016 (Sun)

: Washed and waxed with Permaseal. Mileage: 76,364.

June 21, 2016 (Tue)

: Reglued chrome strip on lower part of right rear door, and license plate frame holder, with Loctite silicone adhesive. Mileage: 76,364.

October 29, 2016 (Sat)

: Washed and waxed with Permaseal. Mileage: 78,574.
If you enjoyed this article, please consider receiving my weekly newsletter. I typically write about endurance bicycling, travel, self improvement, Colorado living, marathon running and epic adventures.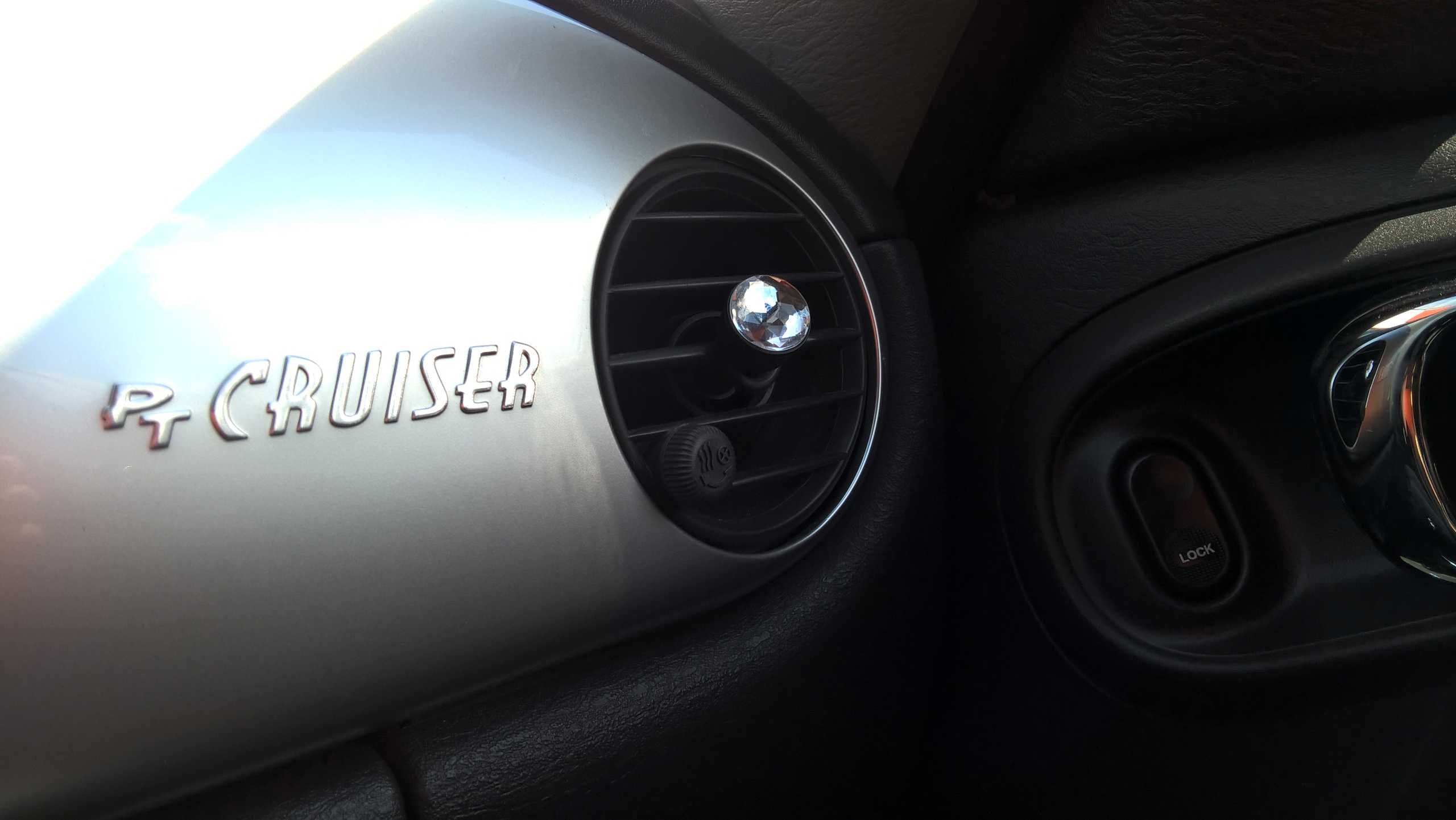 Articles related to 2005 PT Cruiser GT Repair Log