A couple months ago, Maureen expressed interest in running The Skippo, a trail race of various distances in Ballwin, Missouri, about 20 miles to the west of St. Louis. While we ended up not being able to run that race, the race website did introduce us to Castlewood State Park—a beautiful natural area which the Meramec River flows through. So on our second-to-last day in St. Louis for 2015, we went there for an afternoon trail run.
Below are photos from that trek. The weather held out with no rain and there were not too many puddles we had to skirt by or leap over. Only a handful of other visitors graced the trails while we were there.
The park featured expansive vistas and lots of climbing. It made for a good run. "We should have come here earlier," Maureen said when we got back to the car. Yes, we probably should have.
Update January 1, 2016: It is good that we ran when we did. The entire Castlewood State Park is flooded now due to three days of record rains. The Meredec River is now overflowing.
Watch the video below for drone coverage by the Wall Street Journal. Castlewood State Park is shown at 1:13 in the video.
Run Data
Distance: 4.6 miles
Elevation gain: 450 feet
Strava data
If you enjoyed this article, please consider receiving my weekly newsletter. I typically write about endurance bicycling, world travel, self improvement, Colorado living, marathon running, and epic adventures.
Photos
The pictures below were taken with a Microsoft Lumia 640 XL Windows phone.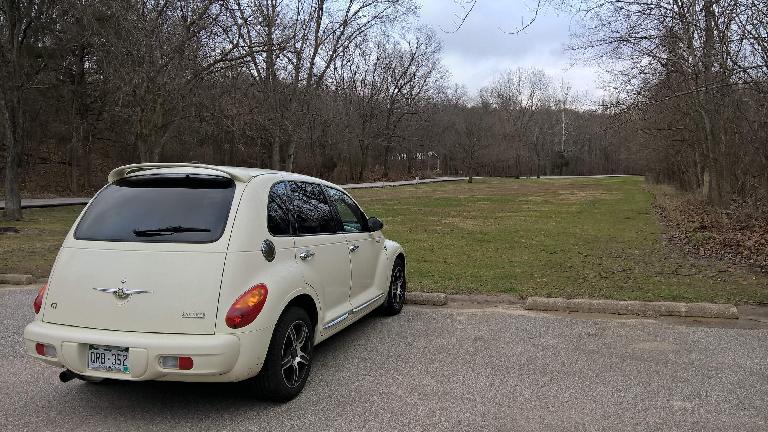 Articles related to Castlewood State Park, MO