Snowshoeing at Rocky Mountain National Park
My friends who are in the Industrial-Organizational Psychology Doctoral Program at Colorado State University were raring for an outdoor adventure before the Spring semester begins and they have to hit the books. So Casey, Diana, Kyla and I piled into a car and headed towards the Rocky Mountain National Park to make Big Foot tracks in fluffy white powder by going snowshoeing.
As with the last time we were here (May 2013), our intended destination was Emerald Lake. But due to misreading a sign, we started out hiking by Bear Lake and found ourselves going up a hill that was a virtual leg press machine.
"This seems a lot steeper than I remember from last time," I said at one point.
After a half mile of this, the snowshoe tracks stopped, so we turned around, went back to the start, and determined the correct way to head towards Emerald Lake. We noted this was much easier, at least until after we passed by Nymph lake, in which the terrain started heading skywards once again and we were post-holing sometimes a foot deep into the snow.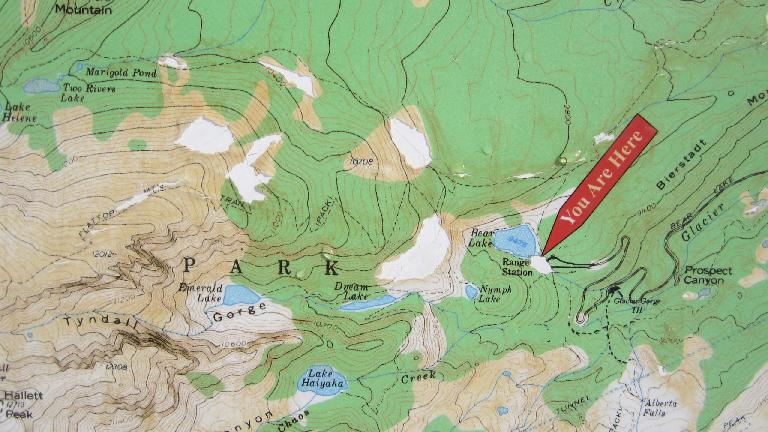 Ultimately, due to time constraints, we turned around at Dream Lake, much like we had done in our May hike here. When we got back to the car Casey said we'll have to try to reach Emerald Lake another time in the future. Third time's a charm, right?
Trip Data