On the way back from the epic Furnace Creek 508, we stayed a night in Flagstaff, Arizona. But we didn't come here for its trendy downtown; the Select Comfort beds, wine and piano at the Radisson; or even the excellent dinner at Mountain Oasis. No, this was to be our launching point for our Route 66 driving tour through Petrified Forest National Park, a valley that used to be populated with thousands of trees 225,000 years ago. Now its remaining wood is only of the fossilized type.
In addition to the little driving tour, we did some hiking which helped loosen up my bicycle-busted quads, shot photos with teepees and dinosaurs, and admired dino dung and agate slices inside memorabilia shops. Enjoy the pictures in the photo gallery.
If you enjoyed this article, please consider receiving my weekly newsletter. I typically write about endurance bicycling, world travel, self improvement, Colorado living, marathon running, and epic adventures.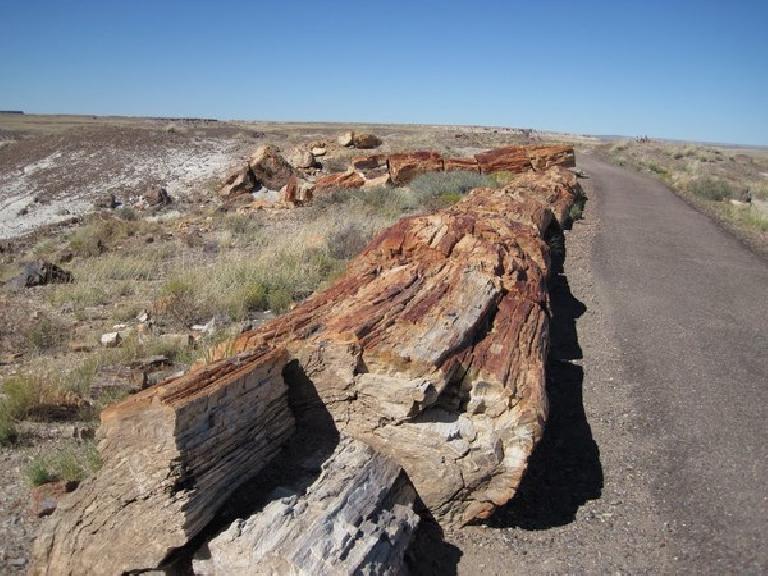 Articles related to Petrified Forest, AZ