This is just another entry for the Life's Little Luxuries section. I'm really digging having a chair in the master bathroom! It lets me sit down while cutting or cleaning my nails, for example. It looks pretty good too, yes?
The photo depicts a simple ottoman found at Target seven years ago.
If you enjoyed this article, please consider receiving my weekly newsletter. I typically write about endurance bicycling, travel, self improvement, Colorado living, marathon running and epic adventures.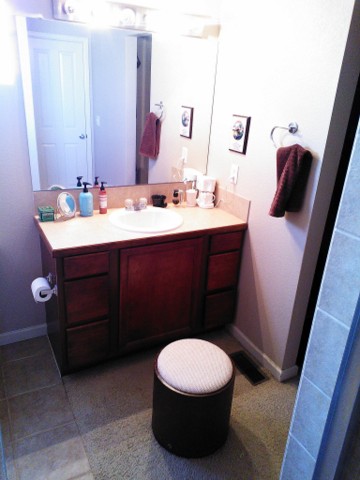 Articles related to Chair in Bathroom