"I hope you enjoy the Twist of the Wrist video," read a note written by my friend Melissa of California, who is also now a proud owner of a Buell Blast. "I thought it was very good, but my abilities aren't even close to being as good as the 'bumbling' riders at the beginning."
It took me a couple months, but I finally got around to watching the DVD Melissa sent me along with the note. And she was right—the video was very good, assuming you can get past the horrible, cheesy acting and the abrasive voice of the British-accented narrator. It was so packed with information about how to corner on your motorcycle with the deftness of a Superbike racer that I found my finger hitting the rewind and pause buttons several times.
The most important handling tips that stuck in my head were:
Always counter-steer to turn: Push (down/forward) on the right handlebar grip to turn right, and on the left handlebar grip to turn left. This will instigate a lean and a turn.
Good throttle control is vital through a turn. Once throttle is cracked opened, it is rolled on evenly, smoothly and constantly throughout remainder of turn.
Don't ride with a death grip. Also, keep arms relaxed.
When pushing the limits, riders usually turn in too soon. Best to stay on the outside, then look through the corner without actually turning, and then start turning once the apex and best line through it can be seen.
Below are additional notes.
Notes
Click here to open this Google doc in a new window for easier readability.
If you enjoyed this article, please consider receiving my weekly newsletter. I typically write about endurance bicycling, world travel, self improvement, Colorado living, marathon running, and epic adventures.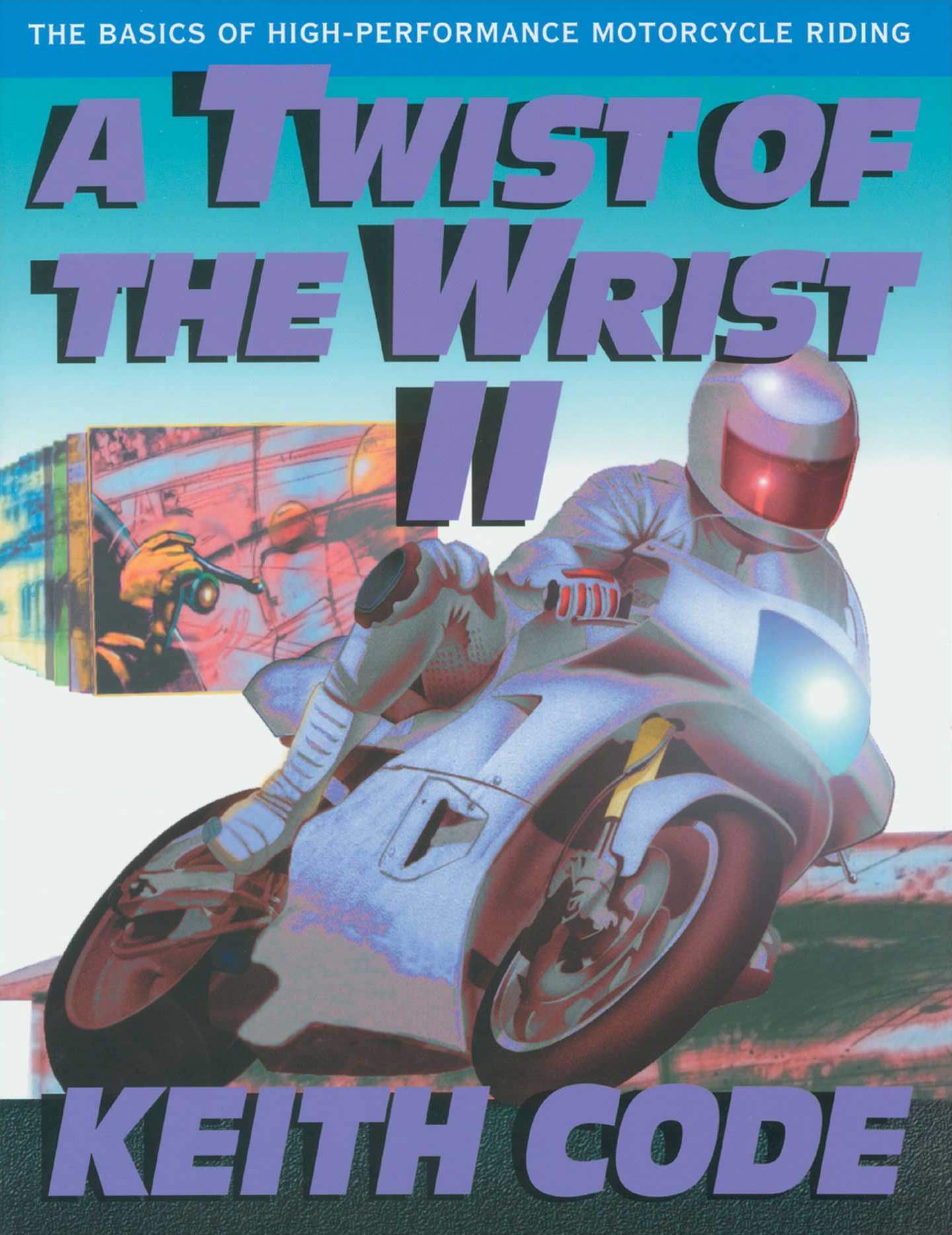 Articles related to A Twist of the Wrist Vol II Notes