Still Running, by Libby James
If you live in northern Colorado and are a runner, you have probably heard of Libby James. Heck, even if you don't live in the Centennial State and are a runner, you might have read about her.
Libby is a running legend from my hometown of Fort Collins, Colorado who holds many world records for 70- and 80-year-olds. E.g., only six years ago at age 76, she ran a half marathon on a non-downhill course in 1:45:56. That's 8:05/mile for 13.1 miles! She is still competing in races with finishing times that many 20-and 30-year-olds would be proud of.
The title of a book that Libby wrote, Still Running (2018), is very appropriate. It's a collection of articles that she wrote for a weekly column in the local newspaper, The Coloradoan with some revisions, along with a few extras. It's good reading. In real life, Libby is very approachable and exudes charm and humility despite her remarkable accomplishments, and she comes across that way through her writings as well.
Many of the articles are not just about her running accomplishments or doling out running advice. Some are about her friends and other runners in the local Fort Collins community. There is even one that is about me!
Back in 2012, she invited me over to her home for an interview, of which she wrote about in this article. Then, in the year before her book was published, she had me over again to get an update.
Below is a preview of that chapter: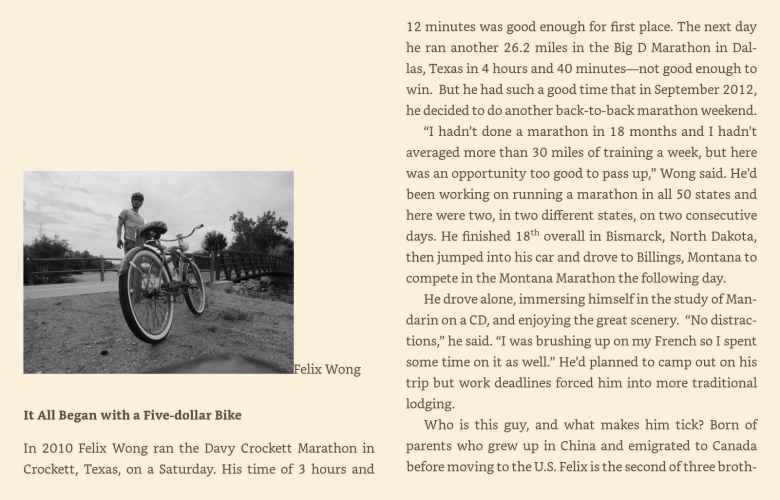 The chapter mentions one of my main athletic goals of the last couple years, which was to ride a one-speed Huffy cruiser bike to Walden and back—a journey of 200 miles in one day—as it was the only one of my six bicycles that had not already done so. I am happy to report that that adventure has been checked off in July. That was probably the most epic thing I've done all year.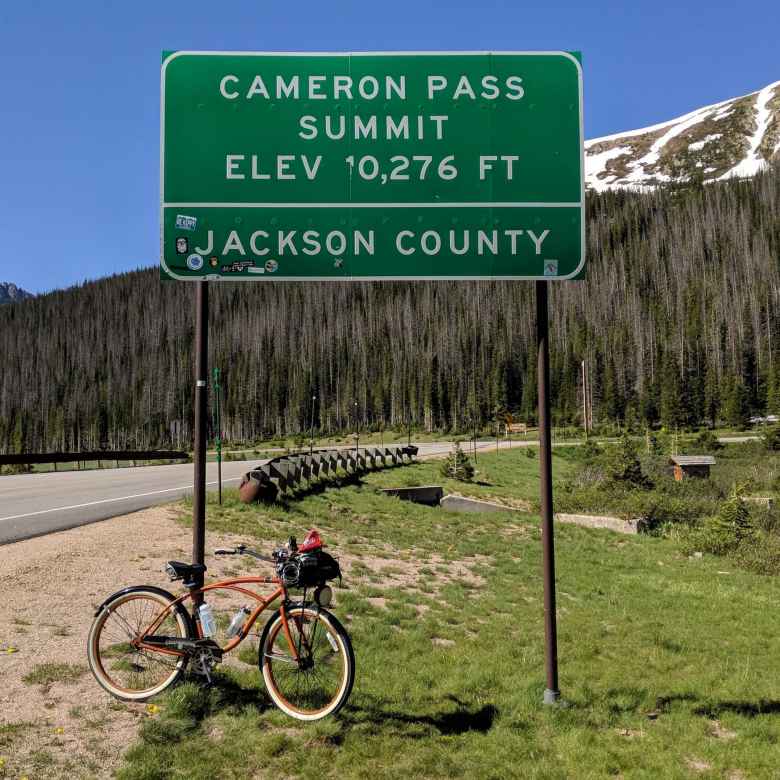 You can purchase Libby's book here, in either Kindle or paperback format. The latter makes a great stocking stuffer since it is both inspiring and entertaining. Happy running!