Hearthfire Arts & Crafts Fair
Tomorrow (Saturday, November 20th), Leah will be displaying her artwork at my neighborhood's Hearthfire Arts & Crafts Fair along with several other artisans. This will be her first art show. Locals, please come and check it out.
The event is held at the Hearthfire Clubhouse and the address is 1389 Hearthfire Court in Fort Collins. [Google Map]
For those who don't know, Leah is quite prolific, especially for someone who is a busy psychotherapist for her day job. Her art looks even better in person.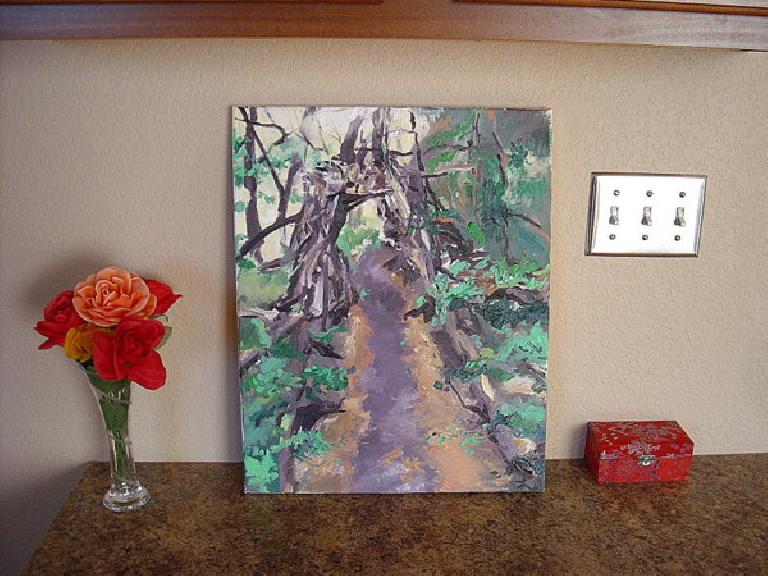 Report
(November 21, 2010 Sun): The show was a success! Leah sold a few of her works, and everyone else manage to sell many things too.
I managed to pick up a few things too in order to get a jump on holiday gift shopping this year.