"My goal for this race," I told some friends, "is to finish in less than 20 minutes and not let any kids beat me."
They laughed, but it turned out to be quite prescient. In fact during the Human Race 5k I had yet another ridiculous battle with youths—this time, three of them—under 12 years old. I started out going 5:45/mile pace, and yet I couldn't keep up!
In fact two of them had totally gapped me in the first half, but I slowly reeled them in the second until pulling even with them with under half a mile to go. Then, BOTH punks kept surging past me, like full-on sprint. I kept it steady and since they kept fading after the surges, I kept pulling even with them until maybe about 300 meters to go, when I dug a little bit deeper and pulled past them and their coach, who was running with them and giving encouragement.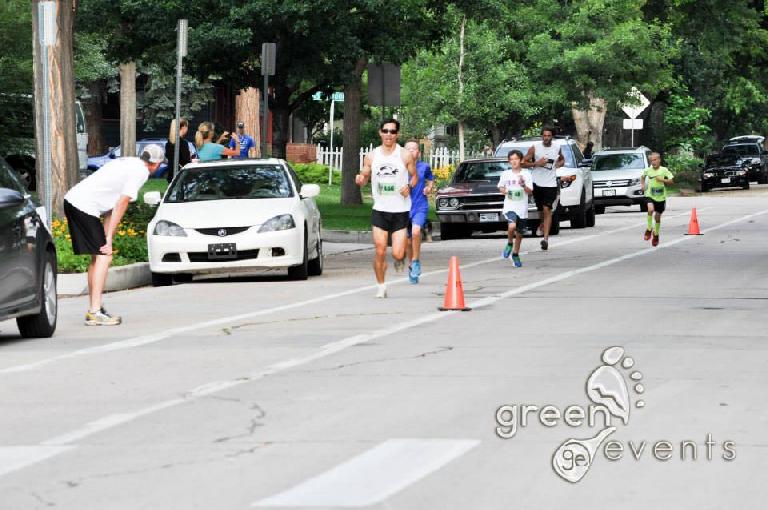 The 20-minute mark was quickly approaching so I tried to go all-out, but when I crossed the finished line my watch said 19:59 (just like three weeks ago). I groaned because I figured I started my watch one or two seconds too late or ticked it off one or two seconds too early. So I resigned to probably having an official time of 20:01 for the second time this month, but took solace in beating the 12-and-unders.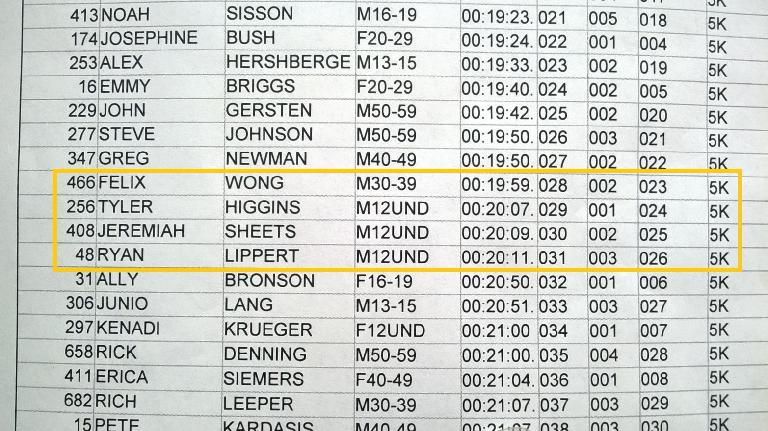 As it turned out, my official time was 19:59, and I got 2nd place in the 30-39 age group. Woot!
Race Data
Official time: 19:59 (6:27/mile pace)
Division place: 2/32
Male place: 25/201
Overall place: 31/473
Official Results
Garmin Data