As a car enthusiast, I read about it in online car magazines every year. It's one of the biggest aftermarket automotive trade shows in the U.S., if not the world. While most exhibitors are third-party vendors, it's such an important event that OEMs often send tricked-out vehicles there. Even Autoblog put "Attend SEMA" on its The List. It surely was an item on mine.
And in 2019, I thought: why not this year? Why not now? Las Vegas, after all, is not far by plane, and flights nowadays are cheap. I could easily make a day trip out of it. So that's exactly what I did.
A couple days before I arrived, SEMA stories were already hitting the press that were whetting the appetite. Take, for example, this outrageous story of a 1000+ horsepower Dodge Challenger that was specially prepared for SEMA, then stolen from a nearby parking lot, crashed, recovered… and then put on display while touting said story.
Happily, I got to see this car at the SEMA Ignited after-party. I say happily not just because of its notoriety, but because I have really grown to adore the modern-day Challenger. Even the ones with only a third the horsepower. Heh.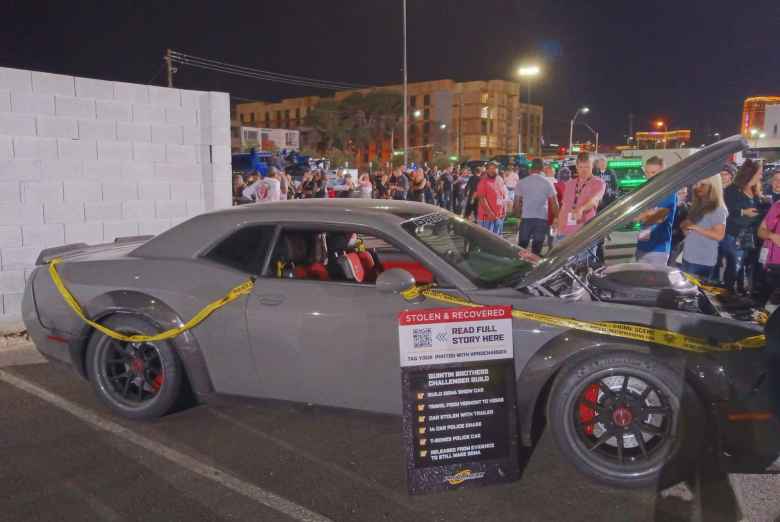 As it turned out, there were quite a few modified Challengers at the show, along with many Mustangs, Camaros, and Corvettes.
One car that seemed way over-represented was the Toyota Supra. Considering it only came out earlier this year, that was a big surprise. I never cared for any of the previous generation Supras, but it seems to have something of a cult following.
Road & Track magazine said that Toyota brought over a "Heritage Edition" concept sporting a huge wing in the style of the 1990s-generation Supra (or 1980s Ferrari F40 before that), even proclaiming that this was "what the Toyota Supra should have looked like from the start." I disagree, not really seeing the point of a rear-view-blocking elevated wing that only generates significant amount of downforce at speeds that are mostly illegal on the street, but it looks like the R&T readers who took the end-of-article poll were clearly in favor of it.
I never saw that particular car, but I did spot many other Supras such as this one: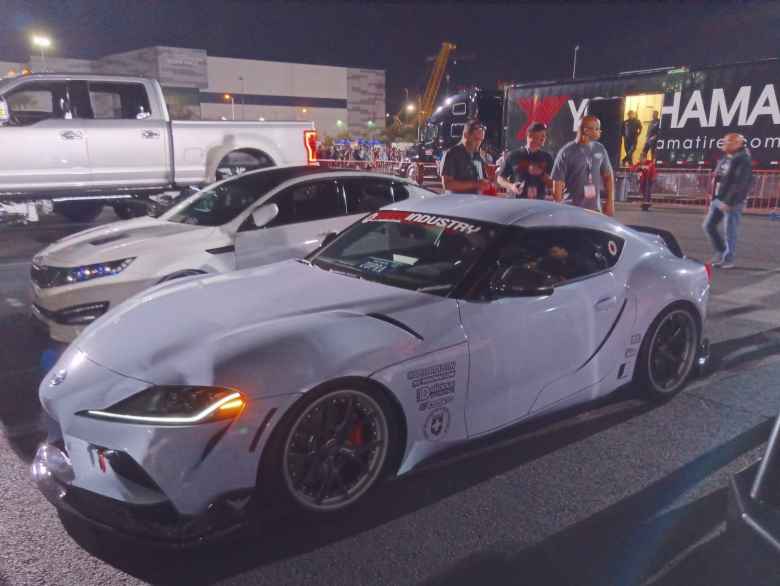 In addition to the muscle cars and Supras, there were plenty of modified Porsches, Ferraris, Lamborghinis, hot rods, and lifted pickups. Especially lifted trucks. They comprised almost half of all vehicles despite practically needing a ladder to be able to climb into them.
Other than that, there were several specialty cars on hand that go even beyond, say, dune buggies and three-wheeled Polaris Slingshots. Take, for example, this beautiful Foose Hemisfear: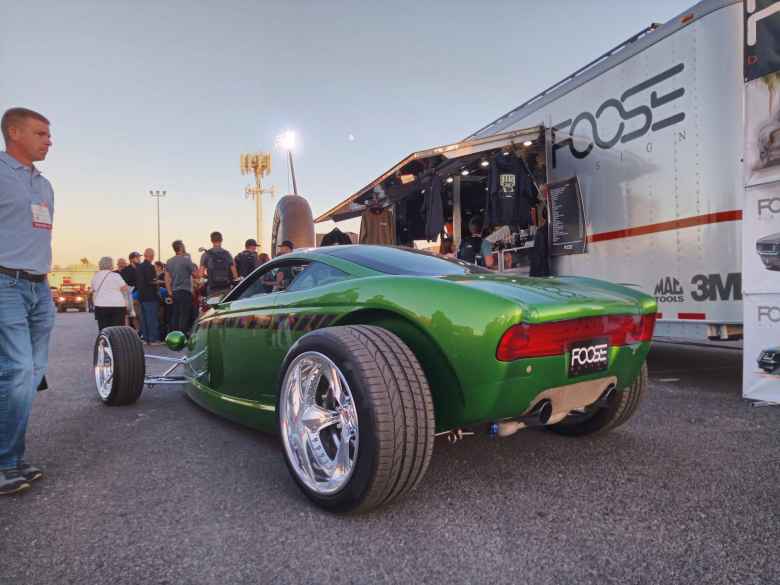 Or this cyan Factory Five Racing GTM kit car: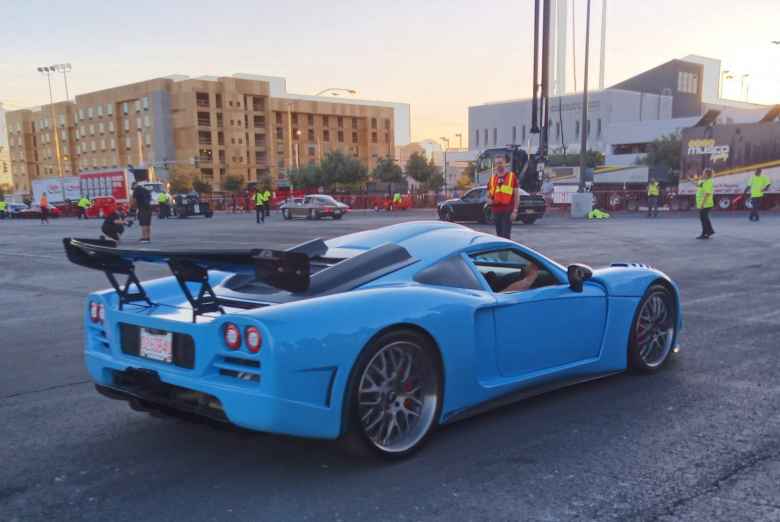 There were also quite a few SEMA "fails." There's even a whole Facebook group devoted to them, and Road&Track reported on some of the dubious works the group unconvered.
I witnessed one fail—this fire: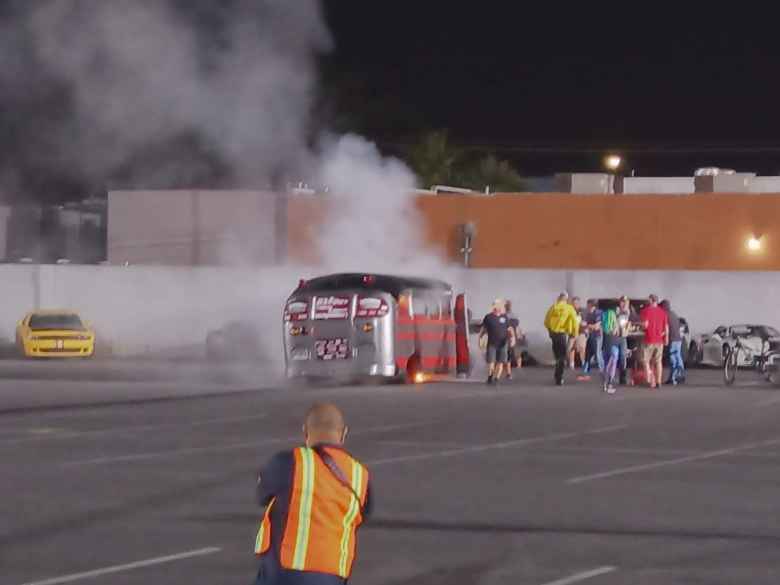 It was kind of odd because the whole vehicle was smoking badly while pulling into the SEMA Ignited parking lot, yet its occupants continued dancing and partying inside. People wondered if the smoke was intentional until the fire developed underneath the vehicle, and some folks rushed over to move the vehicle from the burning object. Apparently an oil slick underneath it started combusting.
Well, this event was called SEMA Ignited, after all!