Minibay was the third race that I ran in Spain. I did the short option—or one half of a half marathon—in a very punny event. The organizers named it Vig-Bay because the full marathon went from Vigo to Baiona, but also because it sounds like "Big Bay" in English. Its motto was "a toda costa" because it went by the coast. But it also was because they wanted to encourage participants to finish "at all costs."
I hadn't run more than 10 kilometers all year, and the only hard training had been weekly Sprint 8 sessions. So I surprised myself by finishing in 46.5 minutes (7:02/mile pace per Strava) instead of 48. I felt good during the entire race despite slowing slightly during the ninth kilometer.
I caught two runners with one kilometer remaining who looked like they were in their twenties. I thought it was a decisive pass, but a minute later I heard footsteps behind me. As one of the runners drew even, he looked at his buddy a couple of meters behind.
"¡No bajes!" ("don't slow down!") exhorted the friend behind. 
They got a gap and ultimately finished 15 seconds ahead. I should have pushed harder.
Instead, I fixated on the finishing banners. There were at least five of them.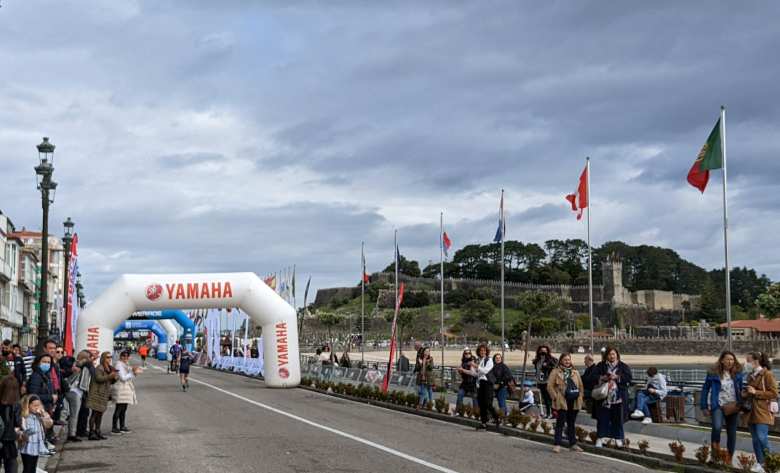 I didn't know which one was the finish line or if the finish was even further beyond. I sprinted too late to catch anyone.
Andrea was waiting at the finish. We walked a few blocks to meet our friends Angela and Carlos for breakfast.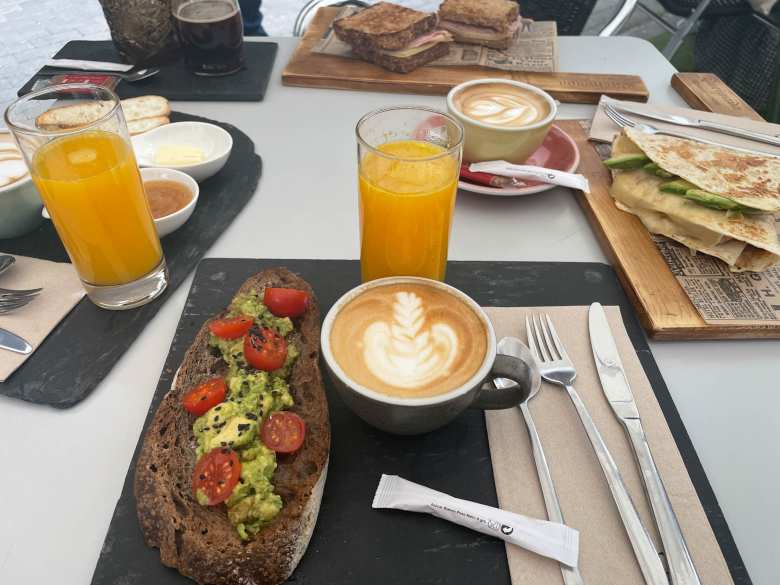 Afterward, we watched marathoners and half-marathons complete their races. Then Andrea took me to a nearby castle for lunch. We also took a stroll along the beach and wandered down to this secluded inlet.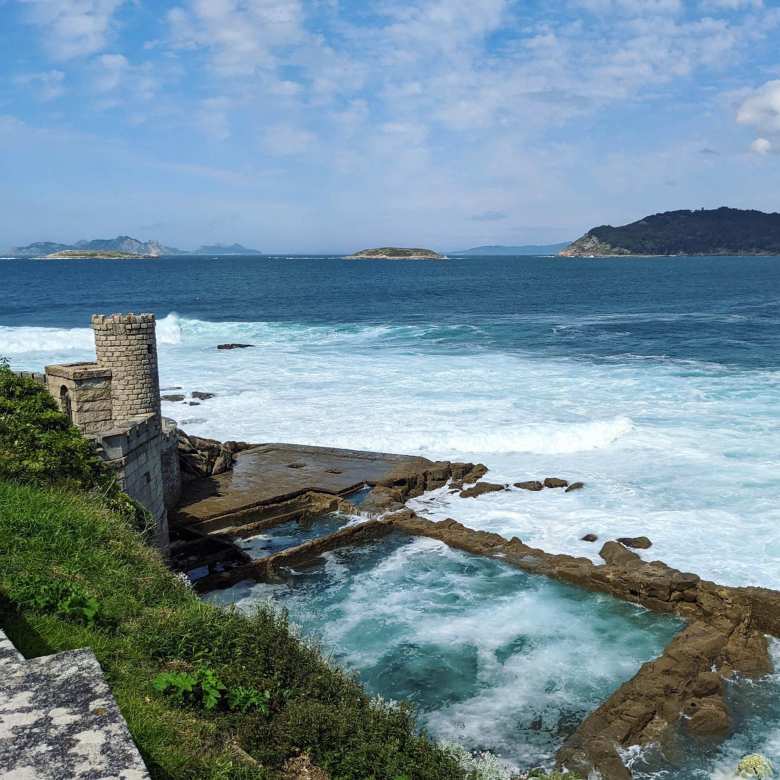 Considering that over 6000 people competed in the nearby event, it was amazing that no one was here. The restaurant, castle, and beach all had fantastic views of the "Big Bay" that I had run by hours earlier.
Race Data
Distance: 10.548 km (6.6 miles) official
Final time: 46:36 (7:06/mile)
Overall: 46/545
Division: 9/52
Men: 44/272