"The next time it snows," I told a friend a few weeks ago after the first snow of the season, "I am going to have to take advantage of it."
I made good on that promise on the other day. On Monday night, we got about four or five inches of some of the fluffiest powder I have ever seen, so during Tuesday afternoon, I went out of the garage on my K2 Shuskan randonnée (alpine touring) skis. Literally. The first downhill slope was the driveway!
Then, my neighbors got to see me careen down the street on the skis. Don't worry, I'm sure they think I'm wacky enough as it is.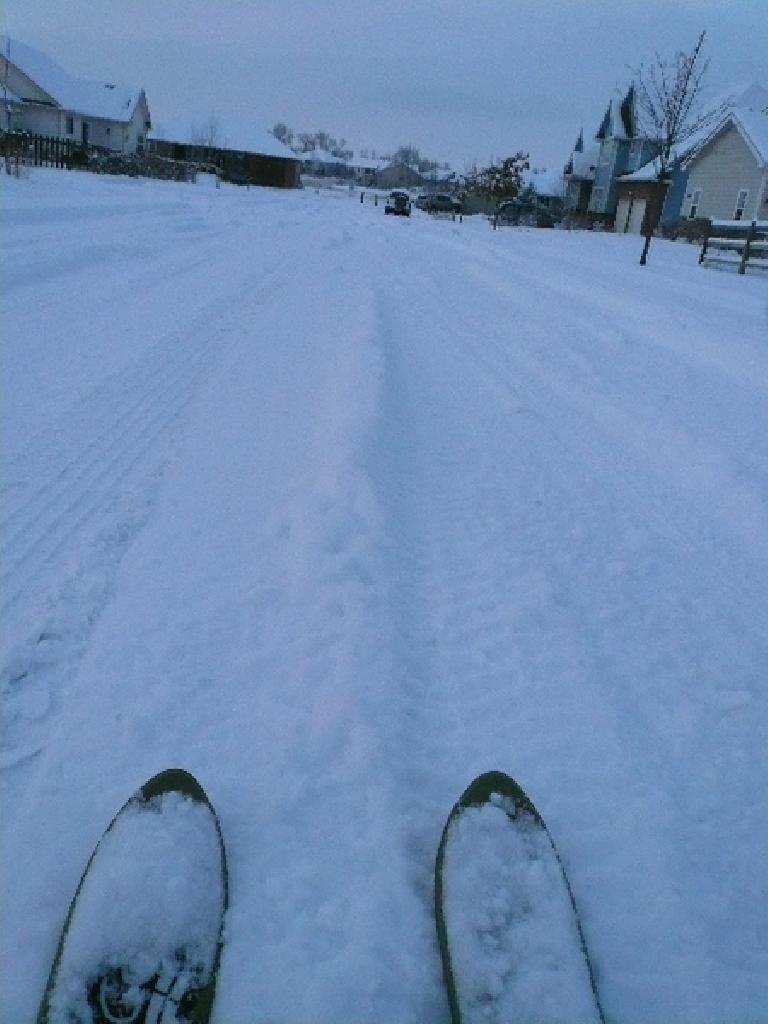 Then, I hit the Hearthfire recreational trail (first photo). My footsteps from running to Bikram yoga and back were still the only ones there, for some reason. Go figure. Then I did some cross-country skiing, which was actually much slower than the pace I was running in the morning, but also a much better upper body workout.
Alas, the snow on the roads is gone and the snow on trails couldn't possibly be as good as it was on Tuesday as the sun has been out in full force the last couple of days. But the next time it snows, rest assured I will be taking full advantage of it again!