Spotted: Fiat 500 in Fort Collins, CO
I was driving down South College Avenue this morning when a pair of yellow hot hatches whizzed by on my left. The first one was a Mini Cooper—probably not the S model, because I did not see its characteristic dual exhaust tips in my cell-cam photos. More interesting was the car tailing it: a Fiat 500. The Italians are coming!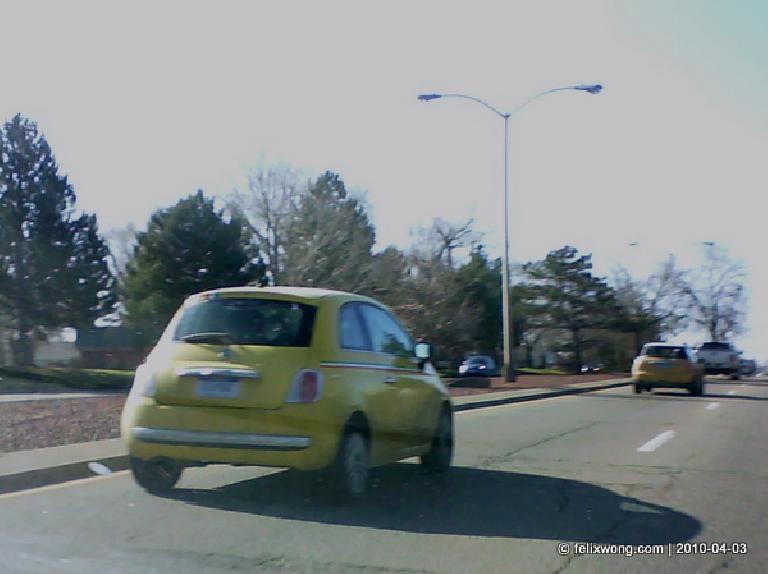 Both vehicles had Michigan manufacturer license plates and were cruising south on Fort Collins' main strip at a fairly leisurely pace. What were they doing in America's Best Place to Live on this fine morning featuring sunny skies and 39-degree temperatures at 9:30 a.m.? Perhaps they were hoping to attend the annual Easter Egg Land Grab, although they were driving in the wrong direction from it. Maybe they were going to help out at the upcoming Denver Auto Show, four days away.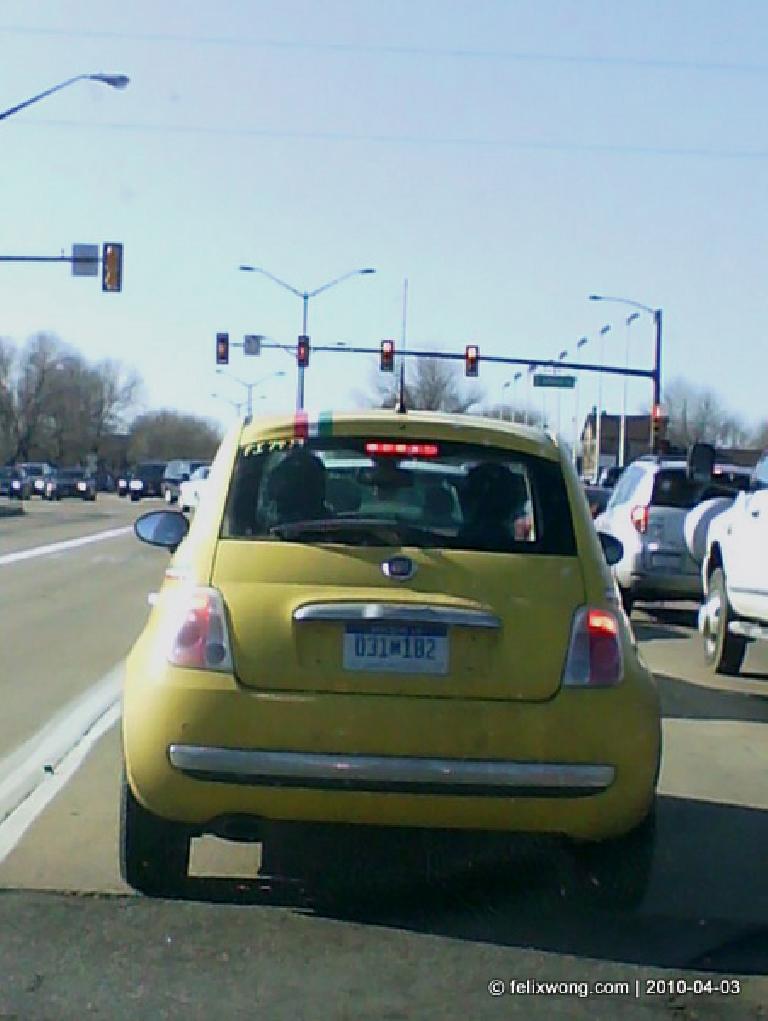 More likely, they were on their way to the Rocky Mountains to do some altitude testing. Or possibly Pikes Peak sitting at over 14,000′ and 120 miles south. In any case, it is good to see that Fiat is serious about bringing the Cinquecento to the States.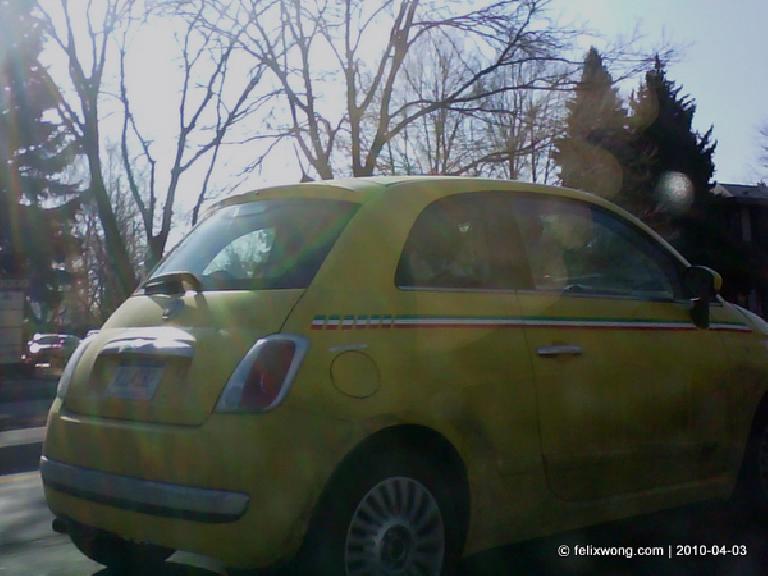 I personally think this little Italian runabout would be hoot to flog through the Poudre Canyon!