Supercar Body Design Challenge
GrabCAD had a stimulating contest worthy of any autophile's attention: to design a sports car body for Group 500's upcoming supercar chassis. While I learned about (and got started on) the contest a bit too late to create something serious enough to be in contention for the $3500 purse, I did spin the contest into something more of a personal challenge: could I design a supercar in one day? If anything, it would be good modeling practice.
I work with 3D software often, but mostly to design machined parts that lack wavy surfaces and complicated features. Think drilling and milling versus sculpting. The former is well within the skillset of a handyman or technician, whereas the latter is more within the realm of a true artist. And for the true enthusiast, an automobile is moving art—especially if it was meant to cheat the wind and attain felonious velocities in less time it takes you to slip on your socks.
For the added challenge, I attempted to do the mockup in Solidworks—which I have been using a lot less frequently than the more powerful NX or Pro/E software packages.
First off, I played around with the loft and fill surface tools of Solidworks. Within an hour, I generated the following:
It looked quite cartoonish, but I deemed it as a success if only because it demonstrated that this challenge was well within my skillset. Plus who wouldn't want to ride in a little red convertible?
Clearly, though, this creation was really only suitable for an animated film. Maybe Cars—if only I had modeled a smiley face onto the front end.
So I moved on to creating Supercar #2. This one was supposed to be something I could actually imagine driving—yet be something I could create in one Saturday.
Below is the outcome. Personally, I think it looks all right, but this might be why I don't work for Pininfarina or Bertone.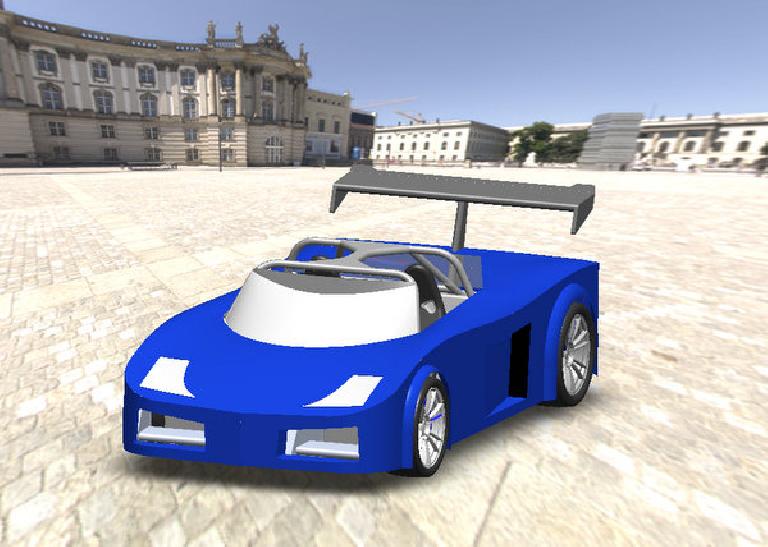 The back end, in particular, could have used a bit more work. I didn't intend to make it look quite so blocky.
Yet, the rear end does kind of look like a cross between an Audi S5 convertible and a Triumph TR6, yes?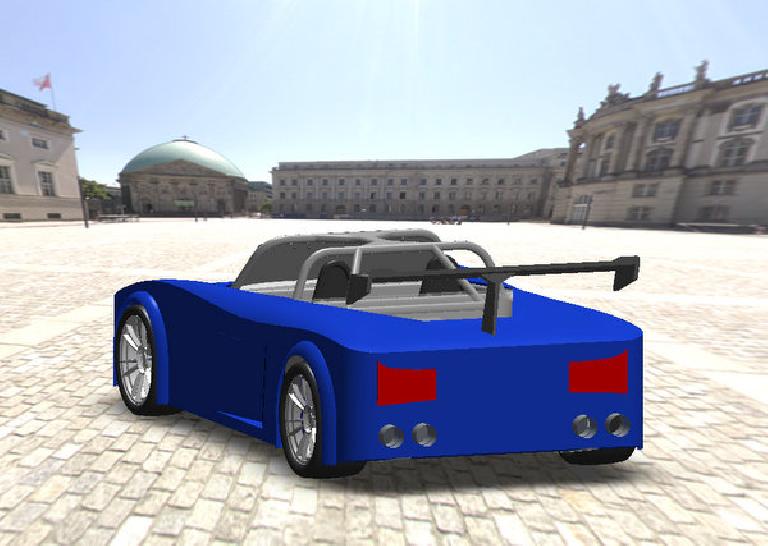 So I won't be putting Audi out of business anytime soon. It probably takes the company a little longer than a day to design its cars, though.
Update April 21, 2012: GrabCAD user Verislav Mudrak downloaded my supercar and re-rendered it. I like his rendering—it looks a little more photo-realistic.