My favorite tree in the whole world has got to be the quaking aspen. I remember visiting Breckenridge during the Great American Road Trip and, with my friend Mike, riding bicycles by eye-popping yellow and white foliage that had sprouted off narrow but tall trunks of white bark. Those memories made an indelible impression that became part of the reason I ended up settling in Colorado after that trip.
I also vividly recall driving down the Million Dollar Highway by these majestic trees and mountain biking through Aspen Alley in the Medicine Bow Forest halfway through the world's longest MTB route during the 2,700-mile Tour Divide. So it makes me happy that I had several aspen trees in the back yard. But also sad when a clump of them died, perhaps because I was not good about watering them.
Ultimately, I'd have them replaced. Here's how.
First I purchased a 3-gallon clump. Gully Garden & Greenhouse was having a 50% off sale, so the trees were selling for $30 instead of $60. But I also had a $15 for $30 voucher I purchased several months ago from Living Social, so the tree cost only $15!
Of course, I don't have a truck. That didn't turn out to be a problem though: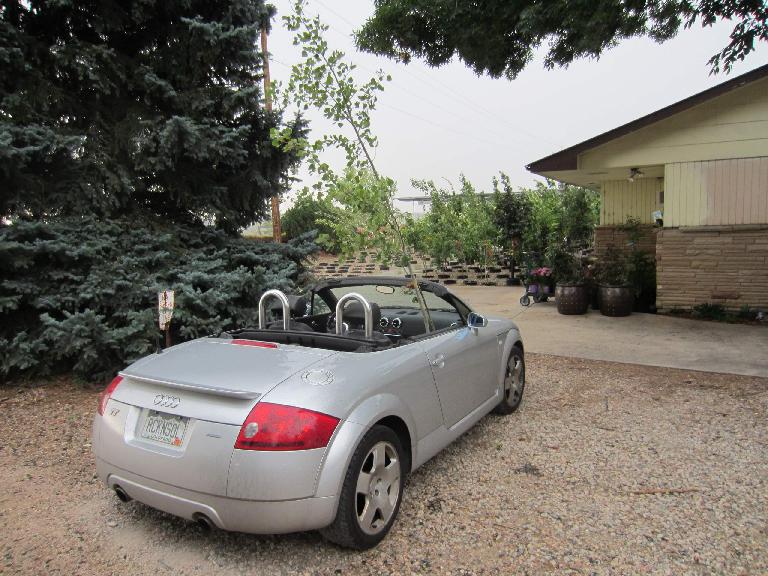 Then I dug a four- or five-foot diameter hole in the backyard a few feet from where the old aspen trees (that I had cut down a couple months ago) used to be. I got a little side-tracked by a tree stake that was stubbornly lodged at the location of the aspen stumps. First I tried to dig it out, then drill through the dead roots that had encircled them, then pry it out with a tie-rod separating "pickle fork"—all to no avail.
Finally, I busted out a two-ton hydraulic car jack. Success!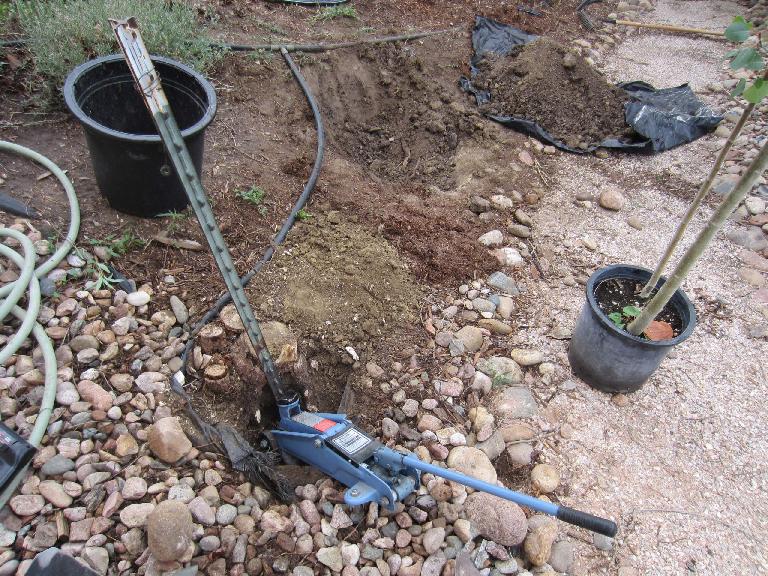 Then it was just a matter of removing the tree from the three-gallon container, popping it in the ground, and filling the dirt back in. I covered all this with some extra mulch that Kelly had bagged and brought over when she planted a bunch of pansies in a flower bed as a birthday surprise.
Mr. Aspen Tree looks pretty nice, yes?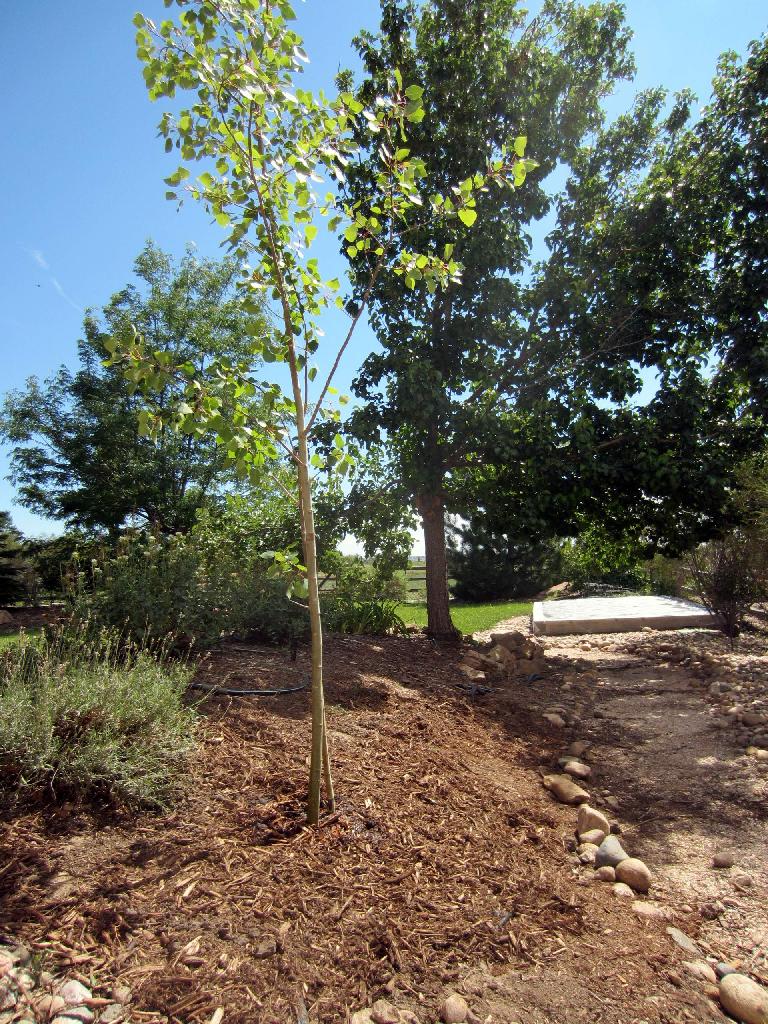 Hopefully he lasts a bit longer than his predecessors here. I'll be sure to see that he doesn't go thirsty.