Unlike in the early 2000s when I first went to Europe, the last couple times I have visited the Mother Continent I have experienced less and less car-envy. For one thing, the differences (including size) between cars sold in the U.S. and Europe has diminished, with more stylish and desirable sub-compact and compact vehicles being available in America, and more SUVs and crossovers sold in Europe. Another is that there is seemingly less "forbidden fruit" nowadays for us Yanks, with even Alfa Romeos, Fiats, Opels (under the nameplate of Buick), and Smarts making it to our shores—at least the most desirable of those marques, anyway.
Of course, there are still vehicles I wish were available in the U.S. For me, topping the list would be select Citroëns. They are positively quirky, occasionally ingenious, and most certainly French. Take the C3 Cactus, for example:
or its little sibling, the (perhaps handsomer) C2, also equipped with optional Airbumps: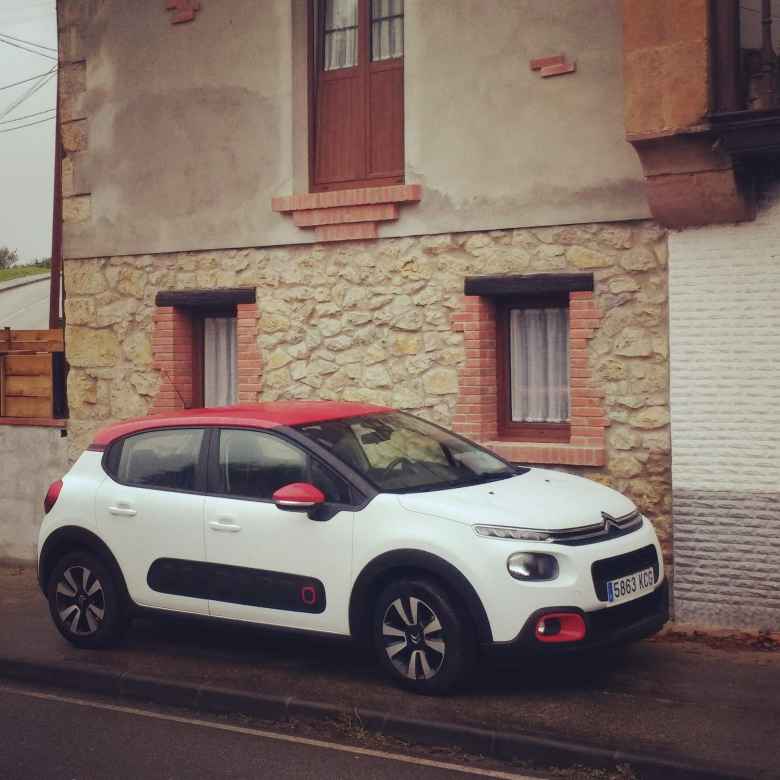 There are other car brands that aren't shipped to our country, including Peugeot and Renault (also from France), SEAT (Spanish but owned by Volkswagen), and Ssongyang (S0outh Korean), but for the most part their models pale next to the likes of Fiat 500/500L/500X's, Ford Fiesta and Focus STs, Kia Souls, any MINI, Nissan Jukes, and Hyundai Velosters. All of which can be found in just about any American city.
One interesting thing about cars in Spain is how egalitarian it is in terms of car sales. Unlike in the cell phone marketplace where two or three brands dominate, there are so many car manufacturers selling essentially the same amount of cars.
Here are the top-selling car brands in Spain:
Volkswagen: 88314
Seat: 77580
Renault: 77116
Opel: 76479
Peugeot: 76377
Ford: 70647
Citroën: 61828
Nissan: 55333
ToyotaL 48131
Dacia: 45241
[Source: Statista.com]
Below are photos of some of the vehicles in Spain that caught my eye the most.