"Wow," I said to my friend Manuel, who seems to know more about American-made and U.S.-spec'd cars than anyone I know despite emigrating to Colorado from Spain only about six years ago. "There are a lot more cars here than I was expecting."
As in the case of the Old Town Car Show, Dodge was especially well represented for a company that historically has sold only a fraction of cars as archrivals Chevrolet and Ford. Not only were there a ton of new-millennium Challengers as I'd now expect, there were a few second- and seventh-generation Chargers as well.
Manuel especially liked the two-door Chargers, meaning the earlier generations before the nameplate started being slapped on four-door "cop cars" after 2006. In fact, his favorite car of the show was a violet 1970 Charger that has been driven by its owner for the last 25 years as a daily driver.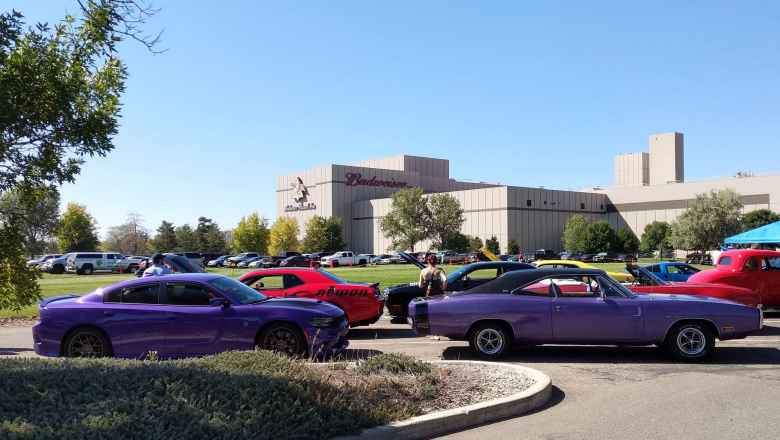 It amazed me that the 1970 coupe—you know, the same model in which the bad guys chased Steve McQueen over the undulating streets of San Francisco—was longer than the sedan of the 2010s. You can clearly see this above.
The most lust-worthy pick for me of this two-hundred car extravaganza was an AC Cobra replica with black diagonal stripes adorning the fenders above the front wheels. The bits that were traditionally chrome such as the wheels, exhaust pipes and windshield frame were murdered out in matte black paint, which looked amazing with the blood red paint despite screaming "custom." And why not? If a car is born from a fiberglass kit, you might as well personalize the car to your heart's content, tradition and historical accuracy be damned.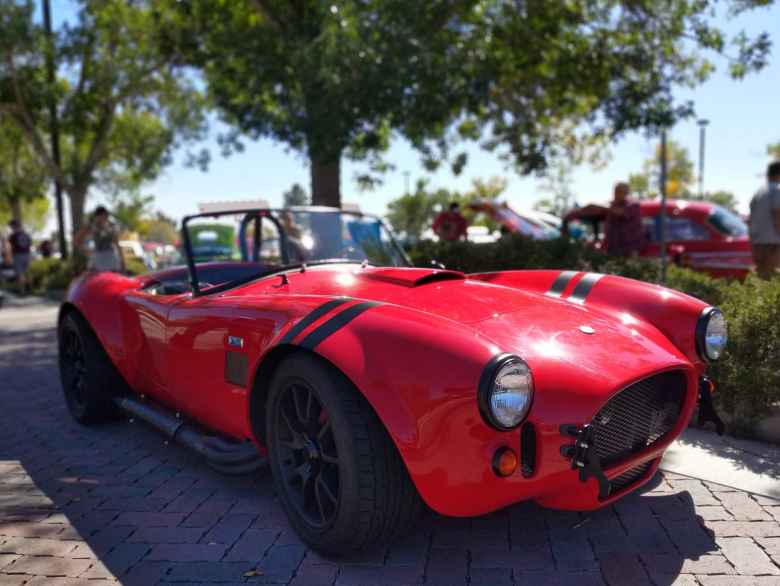 There were plenty of other vehicles that caught my eye and are shown below, but it's the Cobra that resonated most with my soul.