Old Town Car Show, Fort Collins
"Dodge Challengers are really represented well this year," I said to my dear friend Raquel shortly after we found each other at the annual Old Town Car Show in Fort Collins.
I was not even referring to the classic 1960s-era Ford Mustang "challenger," of which there was only one. Instead, these were the reincarnated cars of the 21st century sporting HEMI engines that lacked hemispherical combustion chambers. Faux HEMIs or not, I appreciated them. They reminded me of the menacing Dodge Charger I rented with the said V8 during last year's Fourth of July.
We also encountered a green Porsche 356 that we first saw at the same show nine years ago even had the same sign that generously read, "Please touch and enjoy my 1959 356A Porsche." Which Raquel was happy to do. (Photo from 2009 shown below.)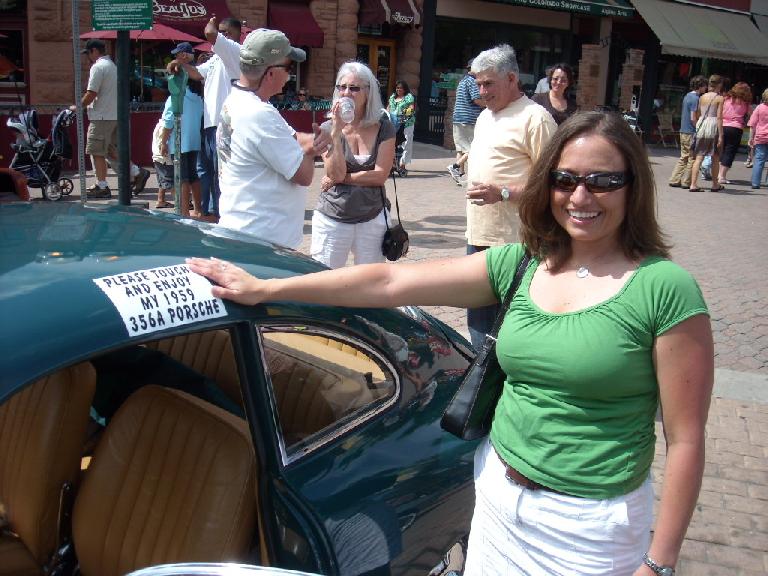 Later, we asked each other what were our favorite vehicles. Raquel's was one of the Shelby Cobra recreations, while mine was a seventh-generation Corvette. As much as I love muscled classics, at least on this day I seemed to appreciate modern iron, aluminum and carbon fiber even more.