Old Town Car Show, Fort Collins
After helping Manuel move from Greeley to Fort Collins, he and our friends E., Mel and I took a time out to attend the annual Old Town Car Show in downtown Fort Collins.
As usual, it was a treat for the visual cortex, with hundreds of classic cars and trucks that were either polished to perfection, or kept period-correct and intentionally unrestored (e.g., rat rod). My friend Flash's 1950 Dodge pick-up, dubbed Roxanne, was an example of the latter. His was one of the few trucks at the show.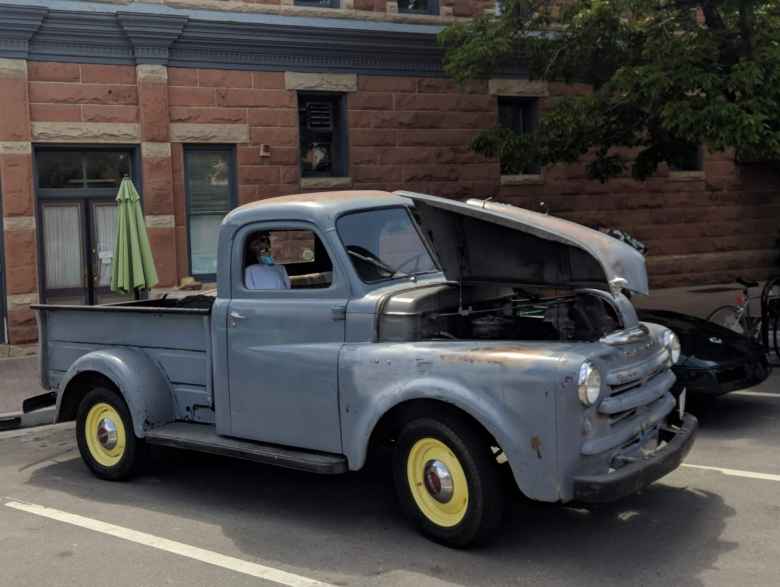 I was especially pleased that there were more British sports cars than in years past, including a pale primrose MGB roadster that looked very similar to Goldie, my former MGB. It was even the same year (1969).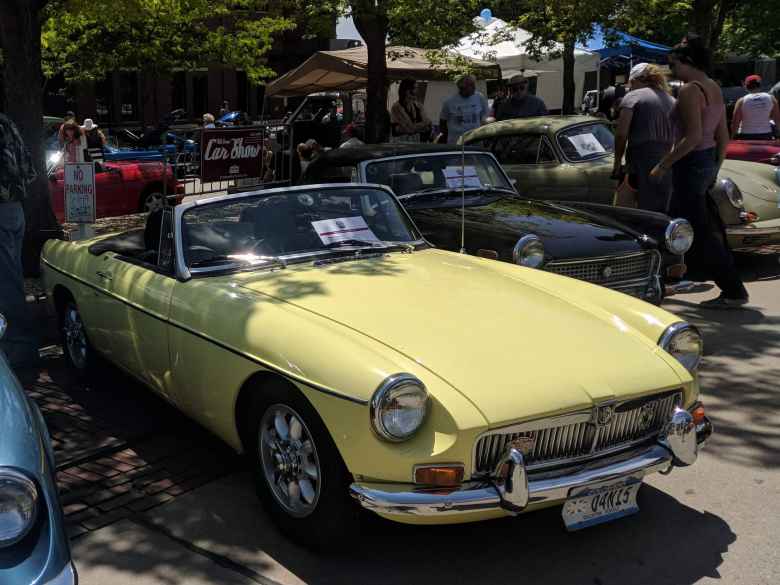 Picking a favorite vehicle here was harder than in years past. For instance, as I am super biased towards open, two-seat roadsters, I was tempted to vote for either this silver AC Cobra or Jaguar E-Type: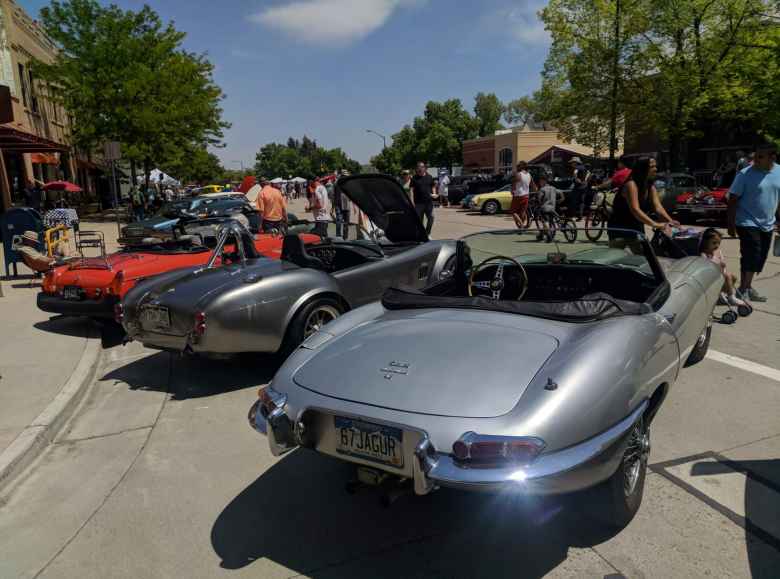 I've also always had a soft spot for the Austin-Healey 3000: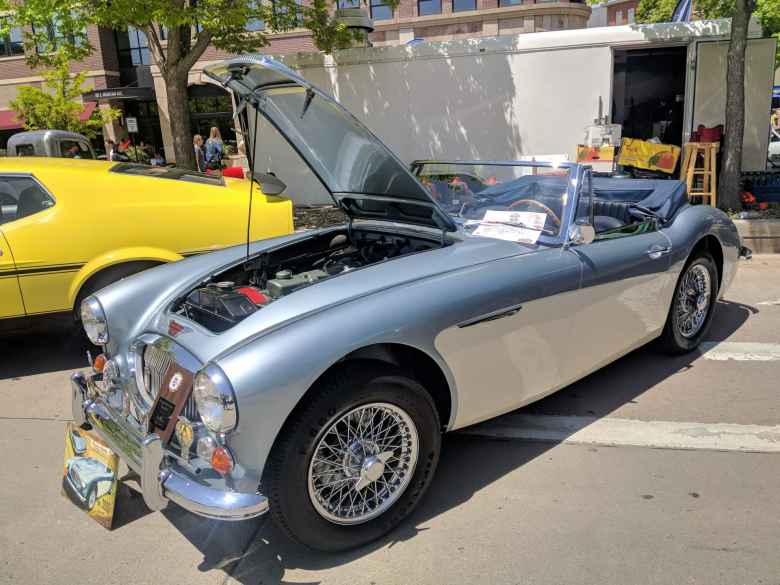 and the Triumph TR250: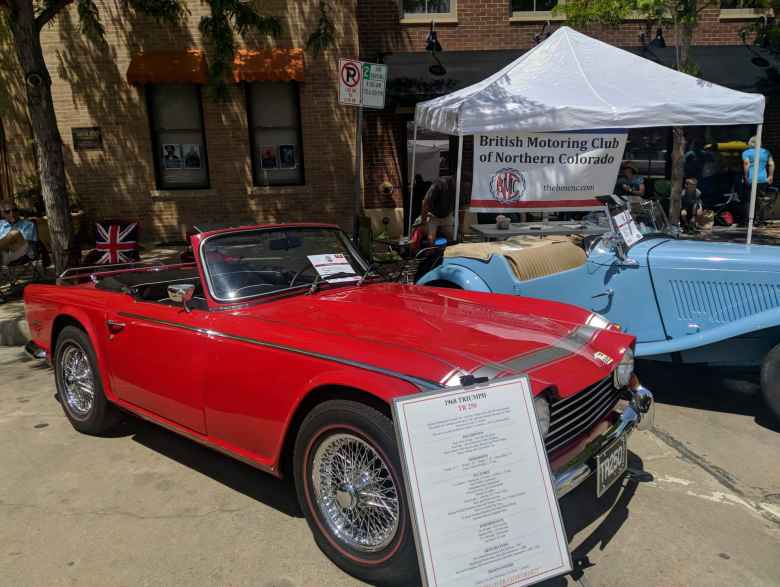 Ultimately, however, I've grown to appreciate (and prefer) modern sports cars with fuel injection, sophisticated emission control equipment, and safety equipment such as airbags and anti-lock brakes. So this year, I'd say this Ferrari 458 Italia was "best in show."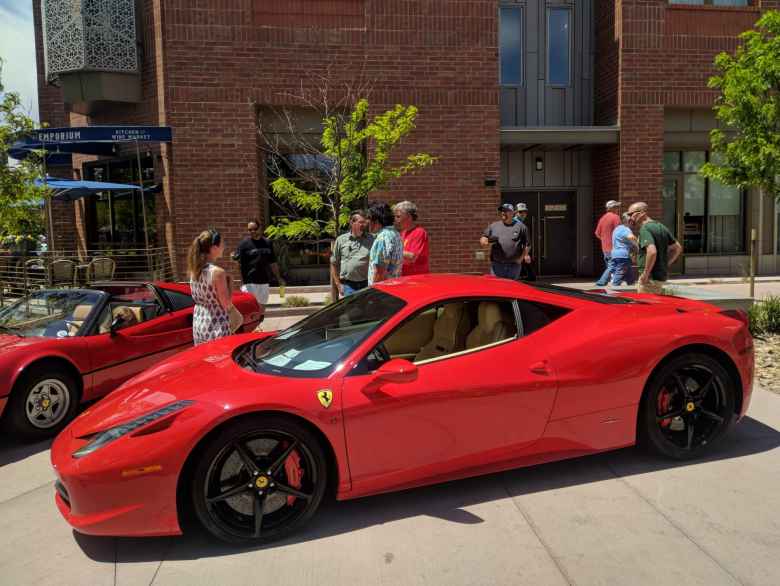 Now only if it was the Spider version instead having a fixed roof—and didn't cost as much as all the above cars combined—it would have been my runaway favorite for sure.