A Taste of Huntington, WV
It was a couple weeks after I had signed up for the Marshall University Marathon that I learned that a friend had lived in Huntington, WV, since her significant other at the time was attending school there.
"What would you recommend to see in Huntington?" I asked her.
"Nothing," she replied, perhaps not too helpfully.
No matter; I only had about a day's worth of daylight to spend in this town of 50,000 people, West Virginia's second-largest city, anyhow. And I got to see some of more significant bits on foot—twice!—during the two-loop course of the Marshall University Marathon.
It seemed like the main must-see item was the Memorial Fountain which was prominently featured in the docudrama, We are Marshall. I also saw that Ritter Park was highlighted in Wikipedia's Huntington article, as it was one of the 2012 Great Places of America listed by American Planning Association. It also mentioned the Keith-Albee Theatre, which was built in the Art-Deco style from the 1920s. I stopped by there before leaving Huntington as Wikipedia said it was "one of the architectural masterpieces of Downtown Huntington." (Honestly, it was not that impressive.)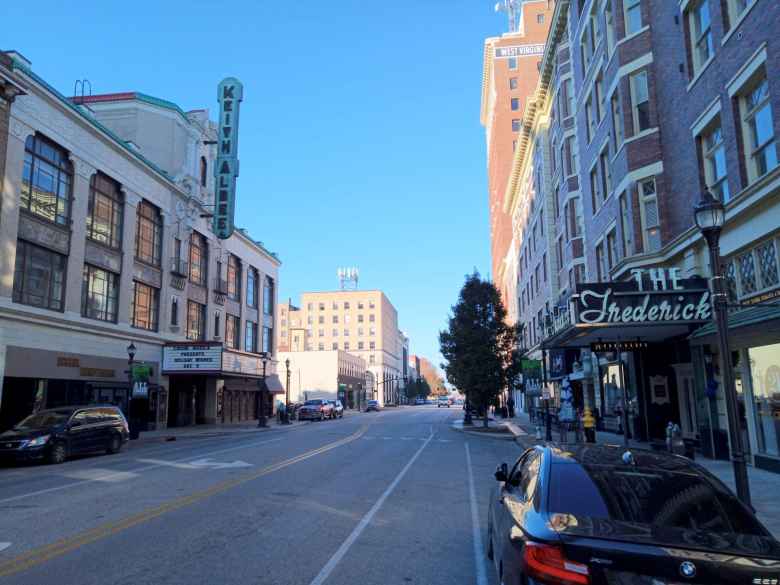 So I didn't see much, but I did get to enjoy some good food! For example, a Big Fat Patty burger from Fat Patty's that was so massive that I ended up having to use a fork and knife to eat it since all the contents kept falling out.
For dinner, I had this large bowl of pho from Pho U & Mi that definitely hit the spot. Pho U & Mi is located next to another pho restaurant.
Those are places I'd recommend, even if my friend had failed to mention them.