In the Morning Light (Yanni Cover)
The COVID-19 concerts continue! This one is In the Morning Light, which is a song that Yanni wrote approximately three decades ago and, much later, said he used to help his daughter fall asleep at night.
As with last week's virtual recital, I tried to perform this song in one take in order to practice playing under the pressure of one-and-done. However, I ran into some difficulty: I practiced on a modern keyboard, and when I tried playing it on the 1924 Chicago Cable Company baby grand, the third-octave E key kept getting stuck. So I had to take apart the piano to try to fix it… but in doing so, also broke a few hammers. Whoops.
Well, it was nothing a little hot glue couldn't fix: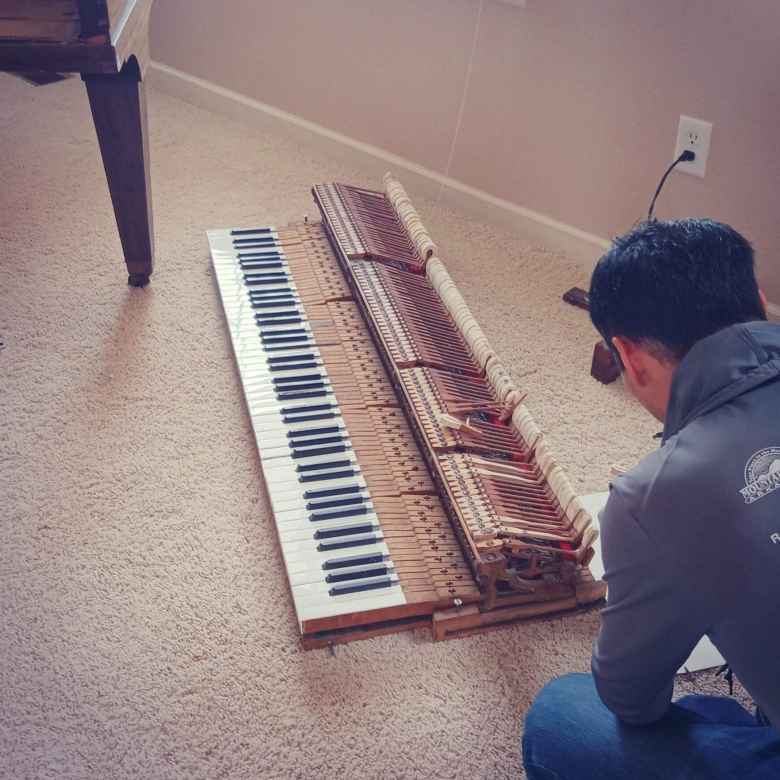 I also had to retune a couple of badly out-of-tune notes. So the video below ended up being a third or fourth take.
Still, as you can see, it did not end up being flawless. I started out well, but much like in the marathons I've run, started to get a little sloppy at the end. Clearly, I should have practiced, practiced, practiced some more.
Maybe one day I will try to record a more mistake-free version. In the meantime, I'm going to work on anther song for the next virtual concert.