Ruta Fervenzas do Pereiro, Galicia, Spain
We were enjoying cañas (small draft beers) in a square in central Pontevedra with Andrea's friends Marta and Choni when the subject of hiking came up. They recommended Ruta Fervenzas do Pereiro because it wasn't too far, not too long, and beautiful.
They were right!
It turns out fervenza means waterfall in Galician. There were lots of them, in addition to wooden footbridges and some old water mills. The hike included a few steep areas, but was otherwise not a very difficult trail. The footpath was ensconced within tall trees and magical scenery that could have been taken straight out of National Geographic Magazine. I loved it.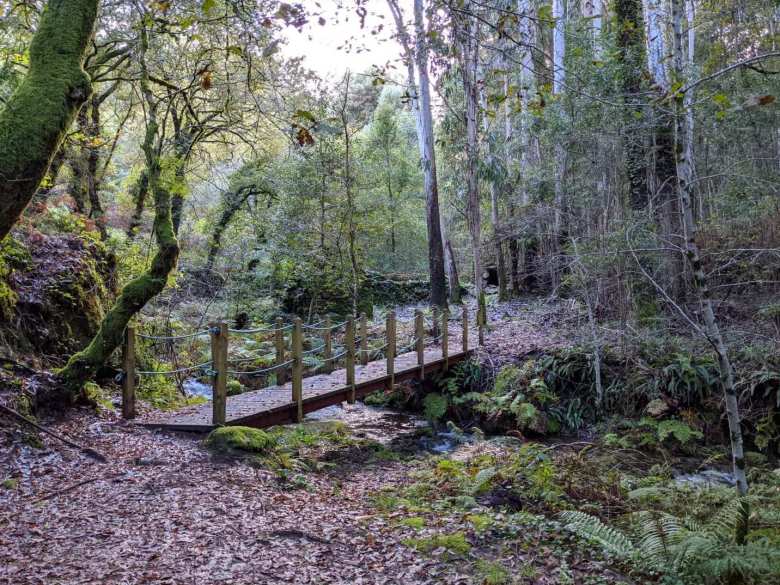 The hike was less than 4 km out-and-back—including to where we had parked our car about 500 meters up the road. Parking is sparse in this area, so fortunately virtually no one else was hiking here.
Afterwards, we went to Sanxenxo—a 20-minute drive west—for another walk and a beer. This town usually has a lot of visitors in the summertime.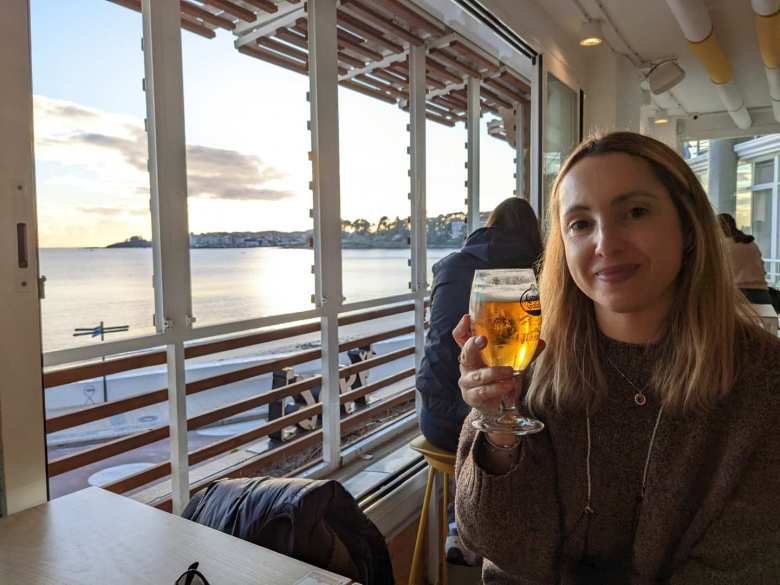 But a wonderful thing about going to Sanxenxo in November was there were much fewer people and much more parking, even on the side of the streets. The weather was still comfortable, yet there was virtually no one on the beach.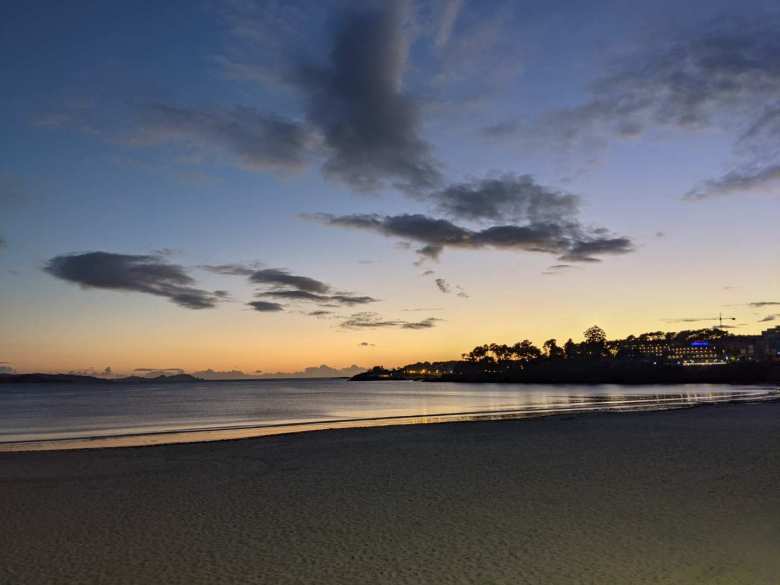 This was my favorite hike in all of 2021 and I am glad we got to do it during my last week in Galicia for the year. It is one I'd love to do again.