Southern California Visit
It's been a long while since I've visited Southern California if you exclude flights through LAX, for example. There was a period where I would drive down there to do some pretty epic double century rides, but that was back in the naughts.
So it was nice to be able to visit there—including several famous places I had never been to—with Andrea. The main reason for the drive was to visit the General Consulate of Spain in Los Angeles to apply for a residence visa. But we had a few notable side trips as well.
Bakersfield
Coming down from Stockton and Modesto—a city we stopped at due to watching American Graffiti a few months ago in Spanish—we took a lunch break in Bakersfield. We went to In-n-Out because it is an iconic fast food restaurant chain in Southern California that is famous for its simple menu and tasty burgers and fries.
We ate outside because no one—not even a single employee—was wearing masks despite California's indoor mask mandate and how packed with people In-n-Out restaurants always get. Fortunately, even in December the weather in Bakersfield is quite warm.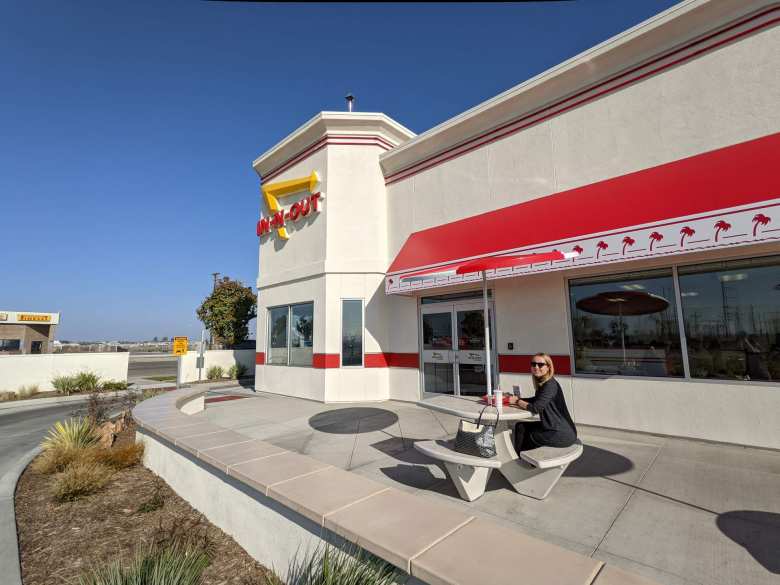 The food was also good. Andrea did find the packaging material comical, however, as it boasted about how fries were cut from fresh potatoes, burgers were not made from frozen patties, and lettuce were hand-leafed the same day.
"In Spain, no one would brag about this," she said. "Everyone would already expect it. How else do you make food?"
Alhambra
When I was born, my family was living in a home in Alhambra. Since we moved away when I was only one-and-a-half years old, I don't remember the home at all. Thus, we were really interested in stopping by.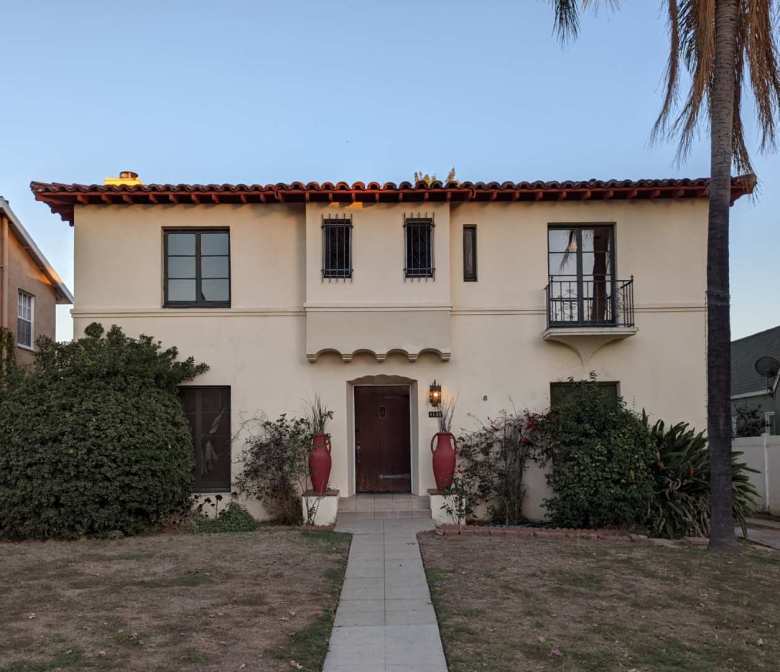 My mom said the room she kept me in was the room behind the top middle windows.
Santa Monica
Despite living in Spain, Andrea had seen many movies or TV shows (e.g., Baywatch) that featured Santa Monica beach. So we drove there at night, walked the pier, ambled through the arcade and by the roller coasters, and took photos on the beach.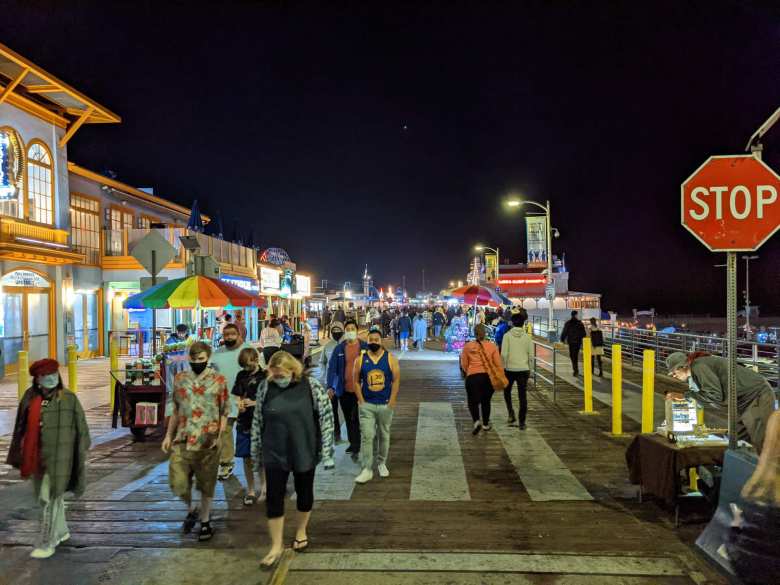 Hollywood
We stayed overnight at Best Western Plus Hollywood Hills Hotel, where the helpful receptionist gave us tips on where to eat and some of the best viewing spots of the iconic Hollywood sign. She also informed us that the Walk of Fame was an easy 10-minute walk of fame.
But first, we ate at a restaurant directly across from an enormous Church of Scientology. As we enjoyed dinner al fresco, cars were racing down the street.
"It's funny, but I always imagined Hollywood to be a bit more glamorous," I observed.
That feeling carried over to the next morning. We had a few hours before my appointment at the nearby Spanish consulate, so we took a stroll on the Walk of Fame. At this time of day, there weren't too many folks doing the same on the sidewalks. There were, however, a surprising number of people sleeping in tents on the Walk of Fame itself.
"I suppose there are worse places to be homeless," I remarked. Andrea agreed, saying that some of the people here could even say that they slept on, say, Shakira's star.
At first, we stopped to take photos of every name we recognized. But soon we realized that the walk was over a mile long—make that over two miles if you count both sides of Hollywood Boulevard—so later we became more selective. (A full list of the over 2700 stars is on Wikipedia.)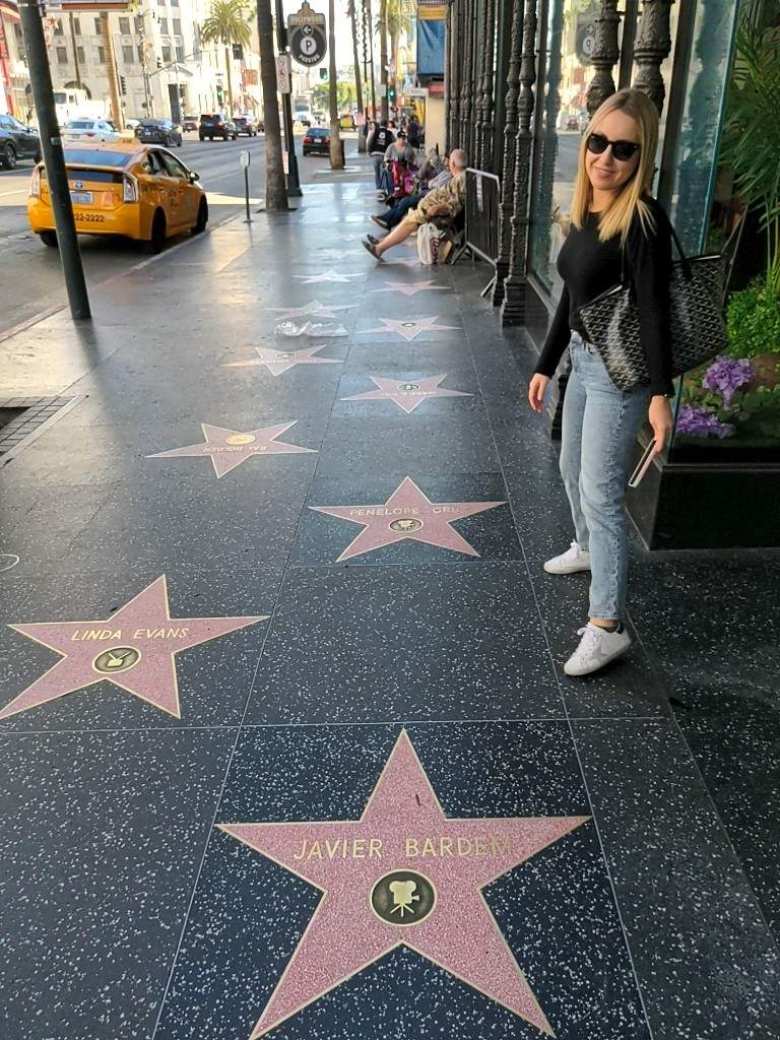 Another thing we were happily surprised with were the number of Spanish celebrities who had a star. These included Antonio Banderas, Julio Iglesias, Shakira (she's originally from Columbia but lives in Barcelona), Javier Bardem and Penelope Cruz.
After my appointment at the Spanish consulate, we stopped off at Lake Hollywood Park which made for a great photo spot with the world-famous Hollywood sign.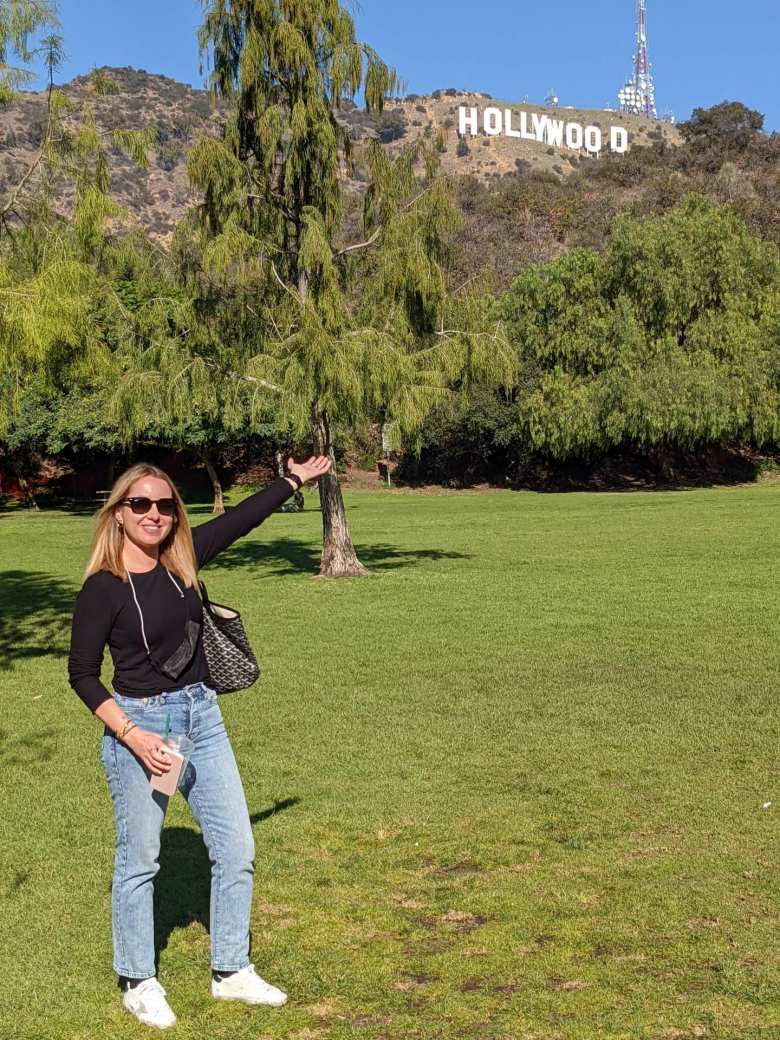 Malibu
On the way back up the coast, we stopped for lunch in Malibu. We also went to the beach. Surprisingly, few people were there despite the weather being comfortable for the end of November.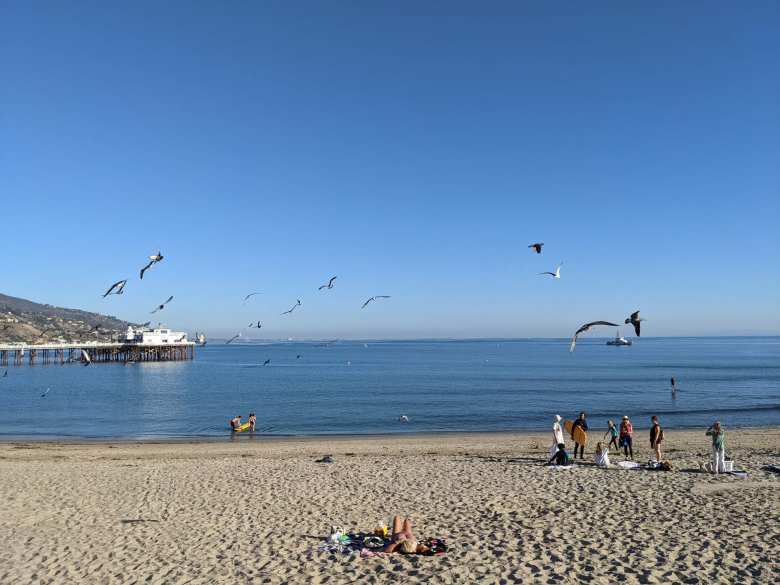 Santa Barbara
One downside of visiting SoCal in November is how early the sun goes down. By 5:00 p.m., it was already dark. Therefore, Santa Barbara was our final stop in the area as we drove north.
A wonderful thing about Santa Barbara is how it has both the beach and mountains. We stopped off at one of the former and at the old mission that was built in 1786 by Basque missionaries.
Ideally, we would have had several more days to explore southern California. But at least we got to visit some of the most iconic places during what was a very quick trip!