Garden of the Gods (& Red Rock Canyon)
Garden of the Gods is so spectacular that back in Spain, Andrea's mom mentioned it when we talked about Colorado. She had never been to the Centennial State but had watched a TV program about it.
So when Andrea was in the States, I took her to this area that was generously donated to the city of Colorado Springs by the family of Charles Elliott Perkins in 1909 with the stipulation that it would forever be a public free park. We went on the first Sunday of December, which turned out to be the last warm day of the month: 17C or 63F.
"The weather is about as nice when I was here last during the summer of 2019," I remarked. But there were far less people this time, an advantage of going during the winter.
One drawback about going during the winter is there is no shuttle to transport people from the Garden of the Gods Visitor Center to the natural area itself. But a staffer at the Visitor Center told me how to walk over there, and it was by no means too far. She also gave a recommendation for an excellent 1.5-hour hike and also urged us to go for a short drive to Balanced Rock afterward.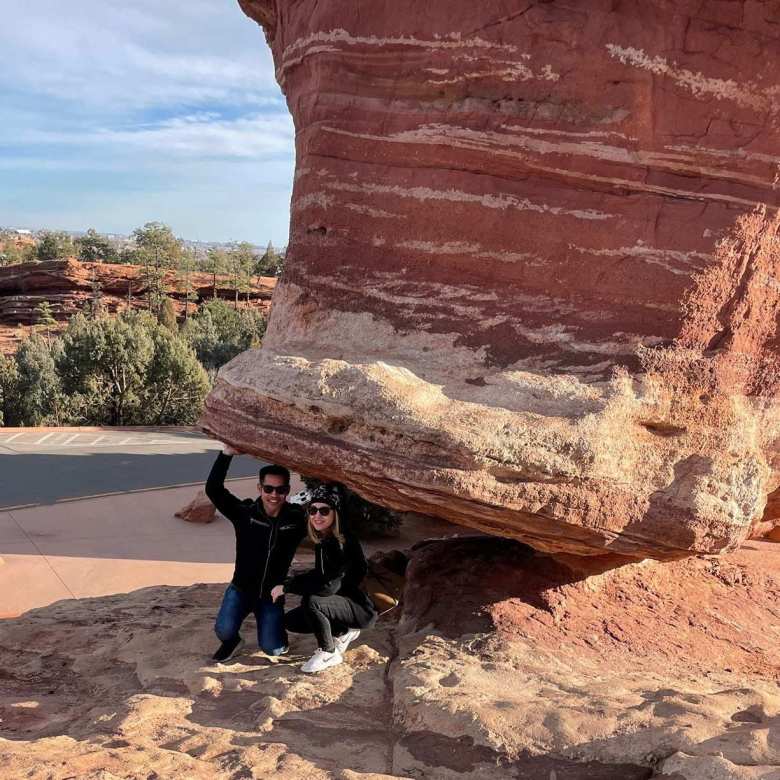 After Balanced Rock, we drove over to Red Rock Canyon for a short hike.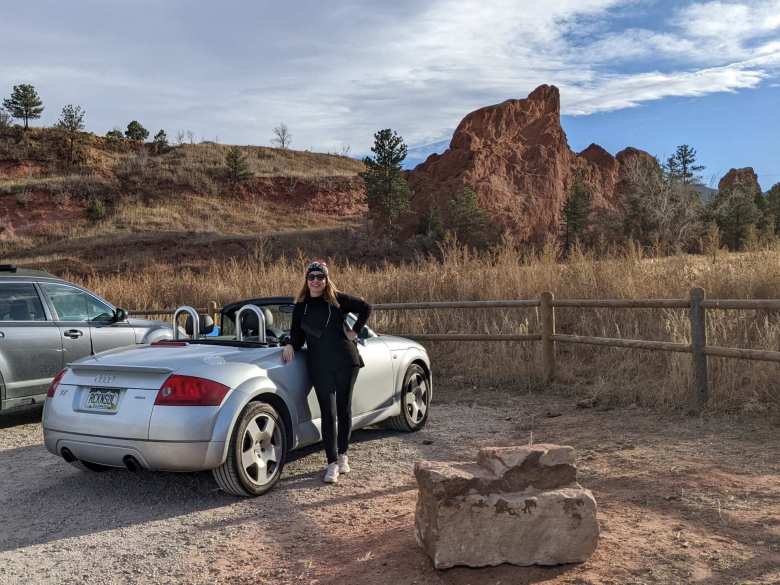 That natural area is aptly named and the homes there have a fantastic view of it, I imagine.