Some years ago I watched a few videos produced by a now-popular YouTuber named Sam whose channel is called Seen Through Glass. The creator envisioned driving around wearing Google Glass smart glasses—hence the name of the channel—while spotting all the cool and exotic cars he saw on the streets of his hometown of London in the United Kingdom. He managed to create many videos of increasingly professional quality, and despite describing his early videos as a "dodgy rip-off of the old Top Gear," he rapidly gained a huge following. He abandoned using Google Glass very early on, but he retained the name of the channel since glass can also refer to the windshield of a car.
On the second day of our mini-vacation in London, Andrea and I saw how this city could provide so much content for a channel such as Seen Through Glass.
"This is a poor neighborhood," Andrea ironically remarked as we walked by a grey Aston Martin, which was next to a wrought-iron fence and behind a blue Bentley Continental convertible, BMW 3-series sedan, Tesla sedan and Land Rover SUV. They were situated across the street from Hyde Park.
"Clearly," I replied as we walked towards a Ferrari and Bentley dealership.
Below are some of the cars we spotted in those two days. Most of the vehicles below cost hundreds of thousands of pounds, but I've included a few others that are accessible to most people but nevertheless looked fantastic or interesting on the UK streets.
We saw many modern day MGs thanks to Andrea. We were walking down a street away from Piccadilly Circus and walked right by the MG Motor UK dealership there. I totally did not see it until Andrea—who knows I had an MGB—said, "Hey look, MG!"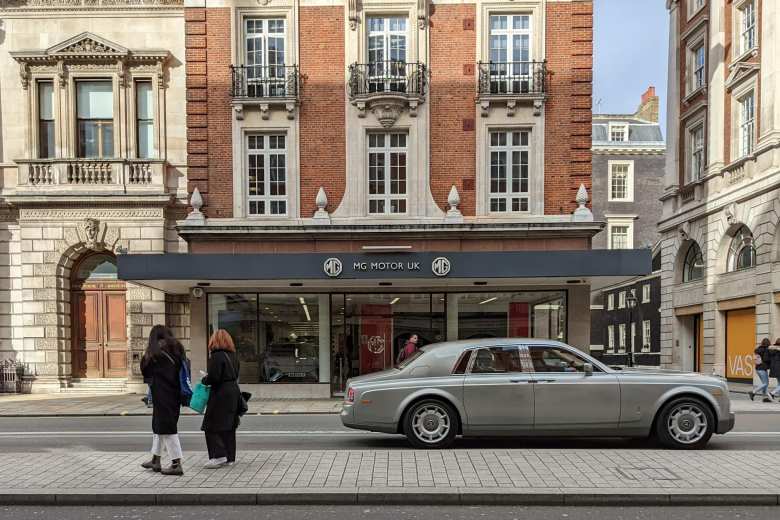 We then crossed the street and wandered inside the shop. Apparently, nowadays MG is focusing on making crossovers and electric vehicles like most car companies are. But I was delighted to see that much of the store was a tribute to its sports car heritage, with an MG TF in front and MG memorabilia in the back.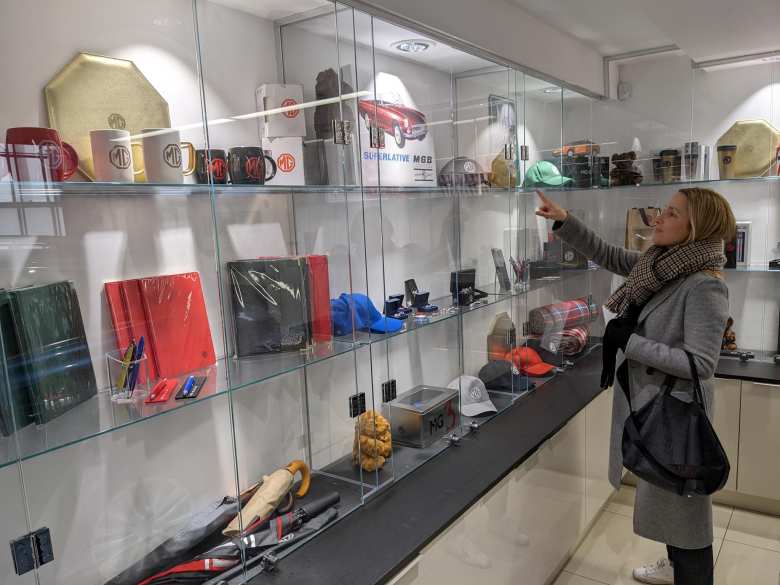 I don't think Seen Through Glass ever had an episode for MG. So it was nice to see modern day MGs in the flesh instead of behind glass or on TV.
Postscript
The MG Owners Club of Northern California published the photo of Andrea pointing to an MGB shirt on Page 20 of their March 2022 Octagon. Andrea was amused that she was in an American newsletter!