Petersen Automotive Museum
In March, I received an email from my friend Phil.
"We took a road trip in January," he reported. "Visited Phoenix and Los Angeles The Petersen car museum in L.A. was very nice."
I looked up the Petersen museum and was bummed to see that it was less than one mile away from the General Consulate of Spain. I visited that consulate twice between November and January for visa purposes. Talk about missed opportunities–twice!
But Andrea and I were in the L.A. area again for various reasons. This time, I was sure not to squander another chance.
As it turned out, we had only a couple of hours to peruse. Therefore, we did not visit The Vault at the Petersen Automotive Museum, which housed another 250 cars. But the three other levels had plenty of unique and notable automobiles.
Between the three levels, there was a virtual potpourri of the following:
Older, classic, and historical vehicles
Movie cars
Concept cars
Super- and hypercars
Cars from the James Bond movie franchise
Andrea had a couple of favorites. They included a 2019 Rünge RS010 that was hand-built in Minnesota. Its body was hand-formed from aluminum alloy and its four-cylinder engine was mid-mounted.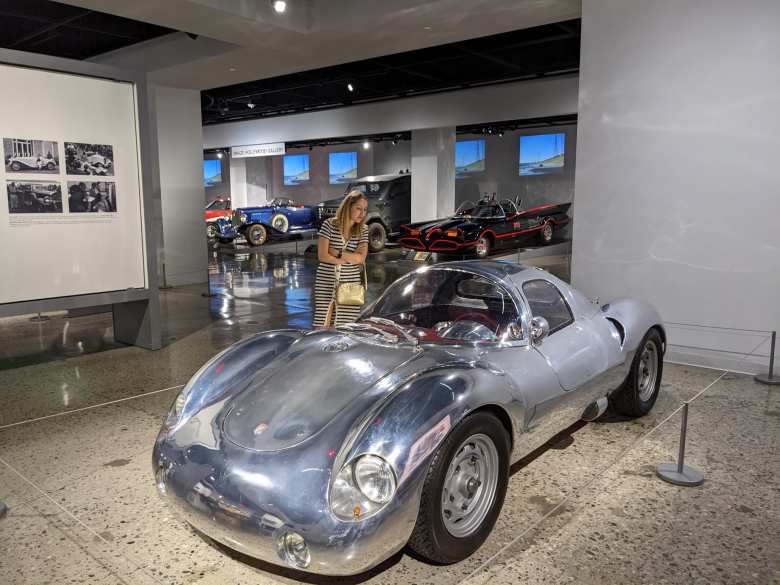 Another one she liked was this three-wheel, 1955 Fuji Cabin 5A that cost $650 new (about $7000 in 2022's dollars).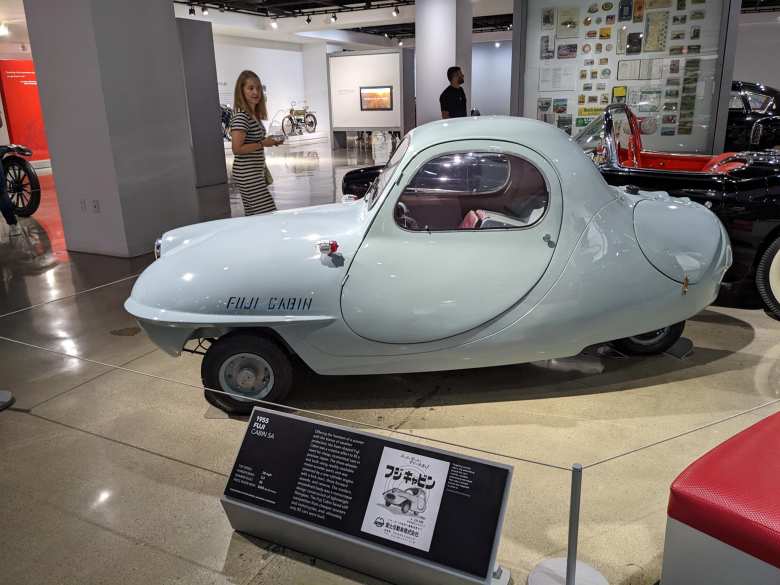 It reminded me a lot of the Corbin Sparrow electric three-wheeler I used to see frequently in the San Francisco Bay Area in the early 2000s. Its 40-mile real-world range, however, limited its appeal. The Corbin became defunct in the face of hybrids and longer-range EVs.
If I to pick favorite, it might have been this 1999 Z8:
Another BMW that I liked was this i7 concept that made it to production largely unchanged except for the doors: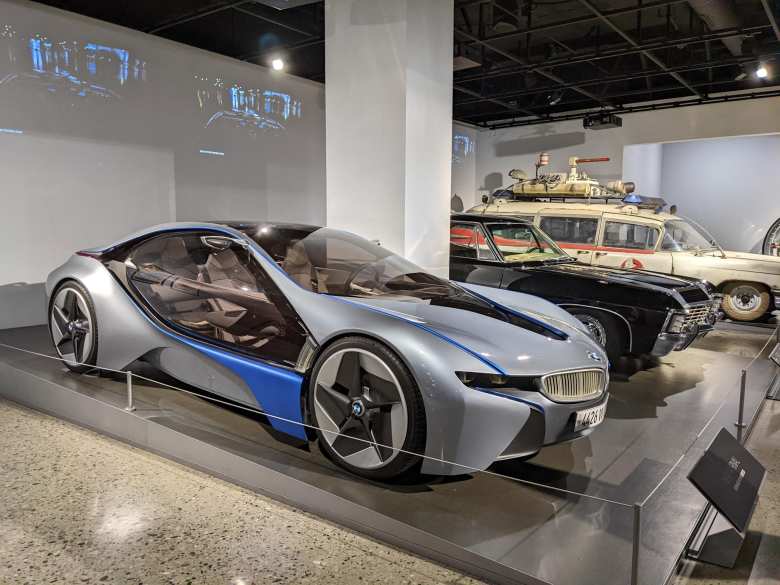 BMW has churned out many turds recently, so the two cars were a pleasant reminder that their design department isn't completely hopeless.
Below are many other vehicles I liked or thought were notable.