At last! My landscaping project is done—for now. Actually, I (and some outsourced help in the form of college kids) completed work last week, but haven't had a chance to document it until this moment.
Below are some before-and-after photos. As you can see, I stuck pretty close to the original plan I drew up in July.
Before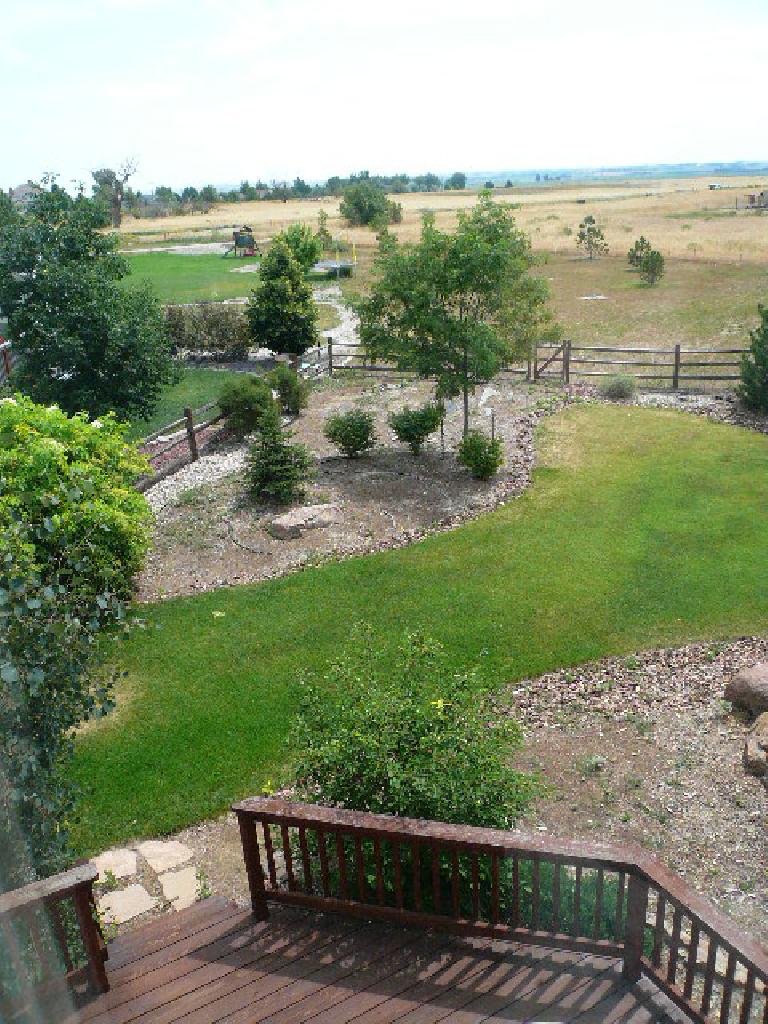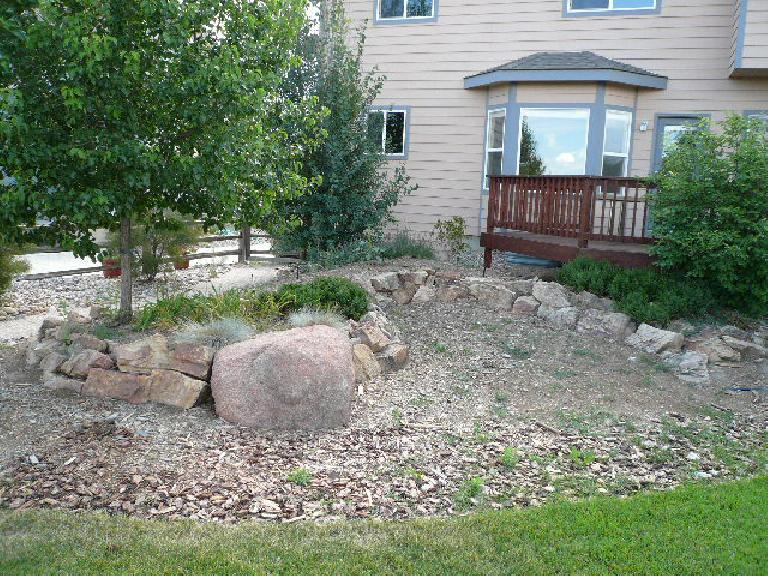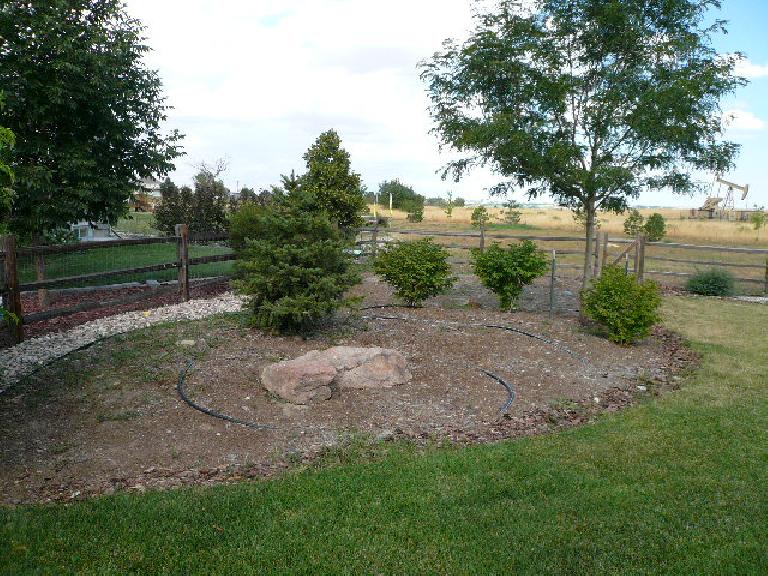 After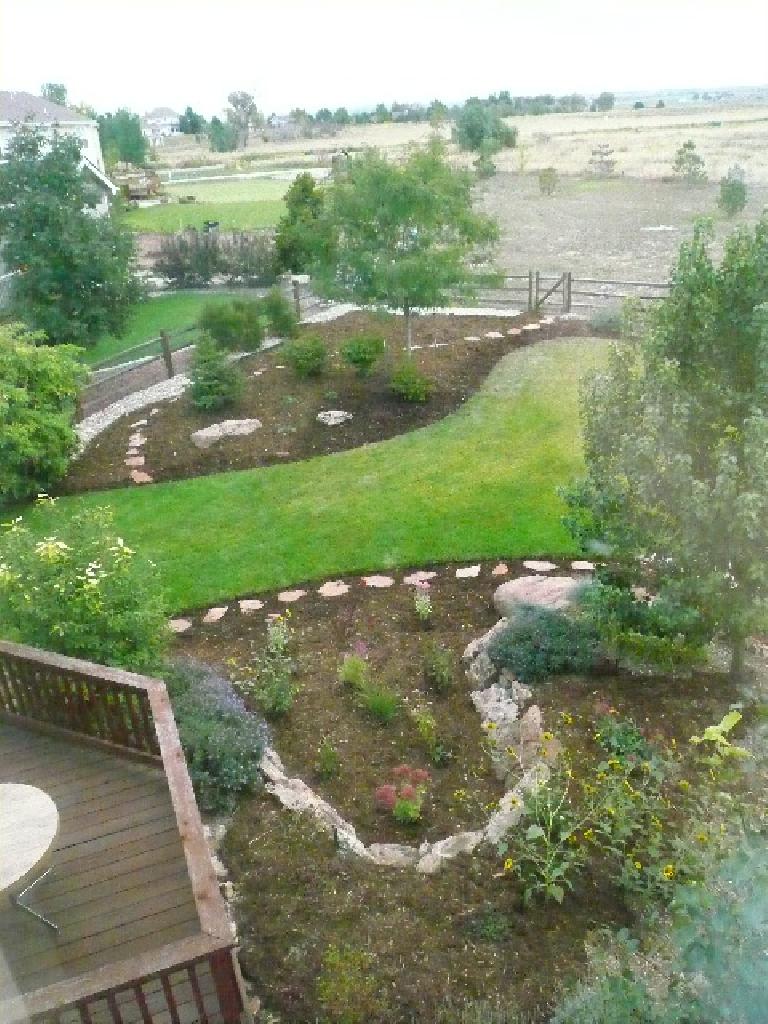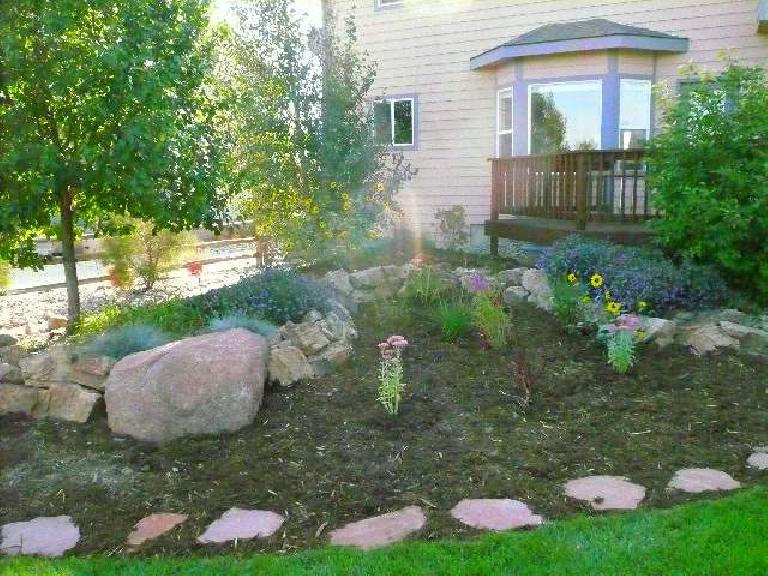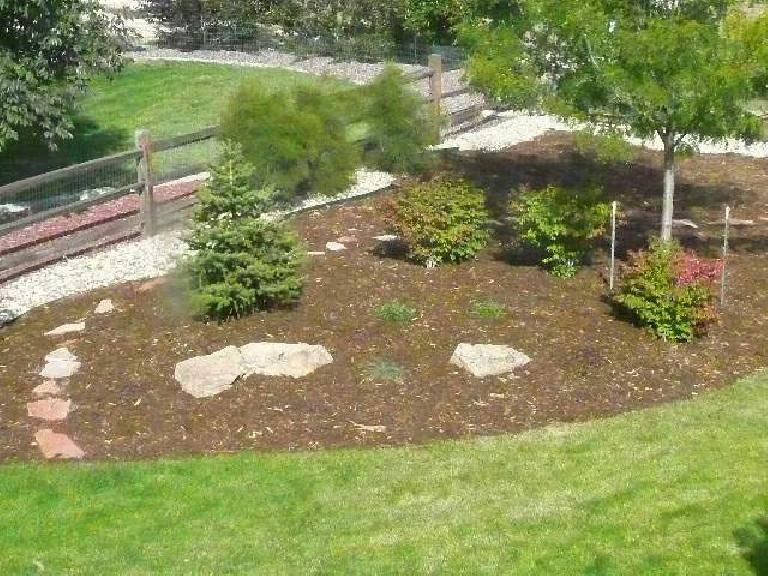 "House projects never end" is an observation my mom frequently makes. It holds true in this case. I can think of several tasks that still needs to be done:
Plant 2-3 shrubs by the rear fence.
Add steel edging along the newly placed rock by the rear fence.
Plant about a dozen perennials in the mulched area in front of the rear fence, but beyond the flagstone.
After the new perennials are added, install drip lines for them.
But I think this years' improvements are "good enough" for now and the above work can wait until next year. I may even plan some enhancements for the front yard next year, but I want to see how well the back yard plants survive first.
Meanwhile, I am really hoping that with all the new shredded cedar mulch (six cubic yards!), flagstone and rock, I won't need to spend so much time pulling weeds in the upcoming years. Of course, with the first freeze around the corner (probably mid- to late- October), weeding—or any yard work for that matter—becomes unnecessary until April. That is one thing I definitely appreciate about the Colorado winters.