Things Look Different This Year
Due to receiving trivial amounts of snow in January this year—not to mention no rain since mid-October (which is typical)—Fort Collins looks quite a bit different from last year when we received unusual dumpings of snow in late December.
This year:

Last year: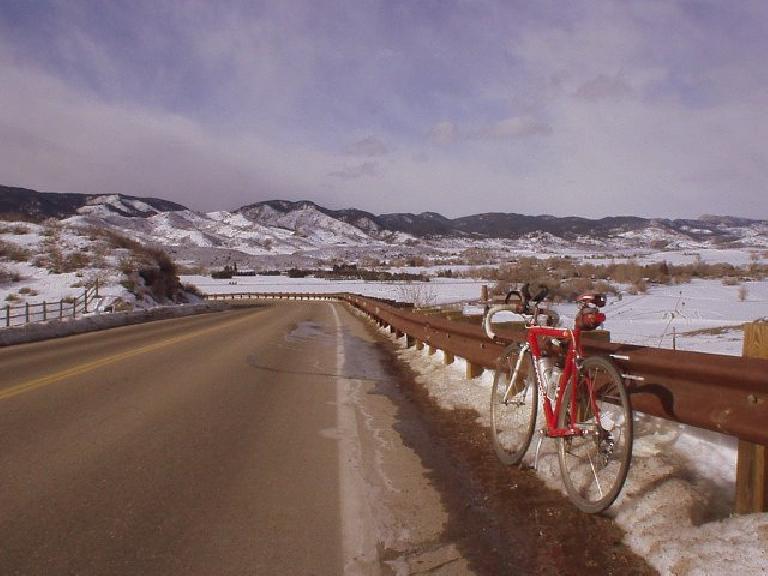 Hmmm, maybe the snow-less landscape looks a little less pretty this year compared to last, but I can't exactly complain that we've been having super sunny days virtually all month along with reasonable temperatures for a good part of it as well.
Our coldest day—just like last year—occurred around the third weekend of January. On Monday the high temperature was a bitter 13 degrees. Fortunately, that was for one day only, and for the rest of the days the highs ranged from 20-55 degrees. When the sun is out in our non-humid climate, even 20 degrees can feel comfortable.
Lately the weather has been so gorgeous that I've been running in T-shirts and shorts!
My friends know my aversion to yellow/brown landscapes, but at least in a couple months Fort Collins will start greening up (and stay that way until December), plus the environment here is still much more colorful and attractive than, say, southern Idaho (or even Tracy, California from May-November).
In the meantime, I am enjoying the sun by spending plenty of time outdoors. Below is a photo of one of the climbs I rode up today by the Horsetooth Reservoir. In the past, I've descended this at 53+ mph. Up or down, it is fun.