Cycling the New Year in Fort Collins
You would think that with the unusual dumping of snow last month, this is not a good time for recreational cycling in Fort Collins. On the contrary, the snow just makes the colorful Northern Colorado landscape look even more interesting!
Indeed, it looked so nice outside that I took two hours in the middle of the day to go road biking. This time I took Canny out instead of her little sister Carrie, whom I had favored exclusively the last few months for commuting. In fact, this would be Canny's first ride in three months since the hauntingly beautiful Wellington-Carter Lake 200 self-supported double century in September.
The ride I did today—despite being considerably shorter (25 miles)—was just as picturesque and (surprisingly) not too much more frigid. In fact, I would say it was "plenty warm," having been comfortable wearing no more than two torso-covering layers and just one pair of (fleece) socks. I was not even wearing booties. The first half of the ride (before I started taking photos) was particularly warm as the sun was shining in full force (as it usually does during the Colorado winter). Shortly before I reached my designated turn-around point clouds started rolling in and obscured the sun somewhat, but it still wasn't too cold with the temperatures hovering around 50 degrees Fahrenheit.
With all of the fluffy white snow covering everything except for rocks and pavement, the scenery was much different from a year ago, when it did not snow at all during December and January. Compare the photos below which were taken 3.5 months and 1 year apart:
January 4, 2007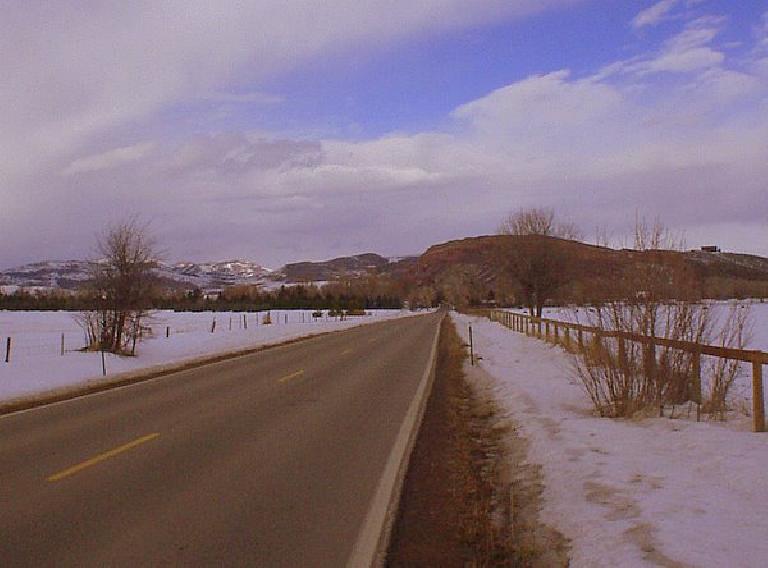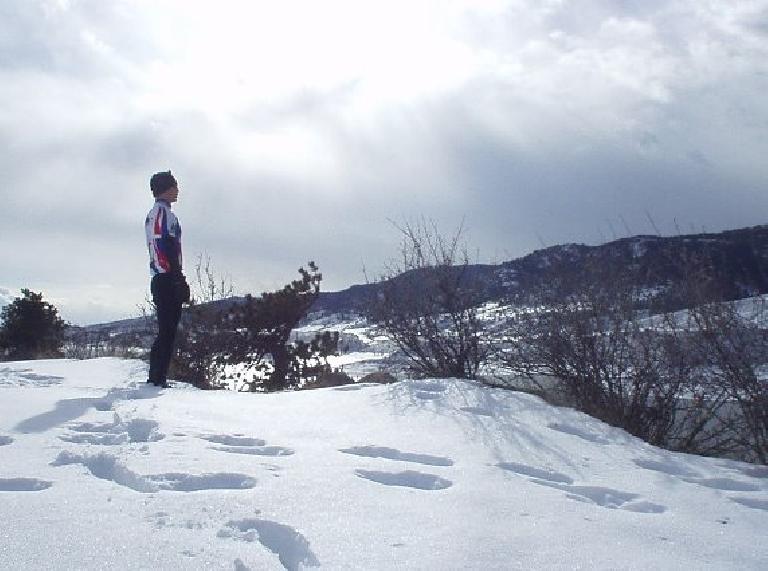 September 25, 2006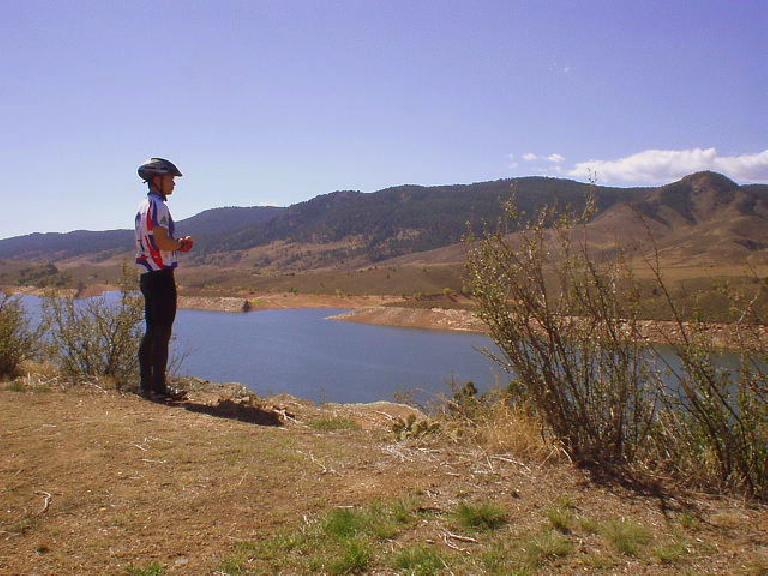 December 28, 2005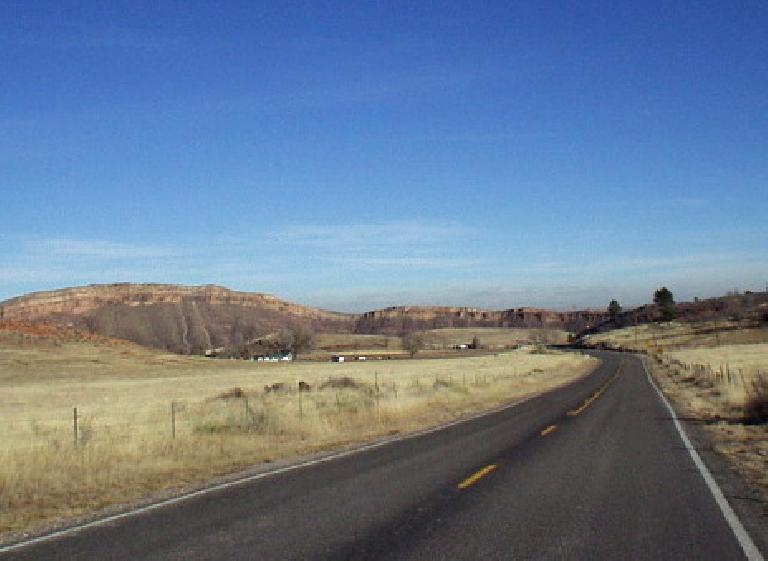 Pretty, yes?
In conclusion, even record-breaking snowstorms do not suppress Colorado cycling for very long. Actually, those snowstorms just give us more outdoor opportunities such as snowshoeing and skiing from our front doors!