Pisco & Wine Tasting in Ica, Peru
A shuttle picked us up from Paracas on our last full day in Peru. It first brought us to the Huacachina Lagoon in Ica, which featured a lake, trees with colorful blossoms, and the view of sand dunes where a dune buggy race was taking place.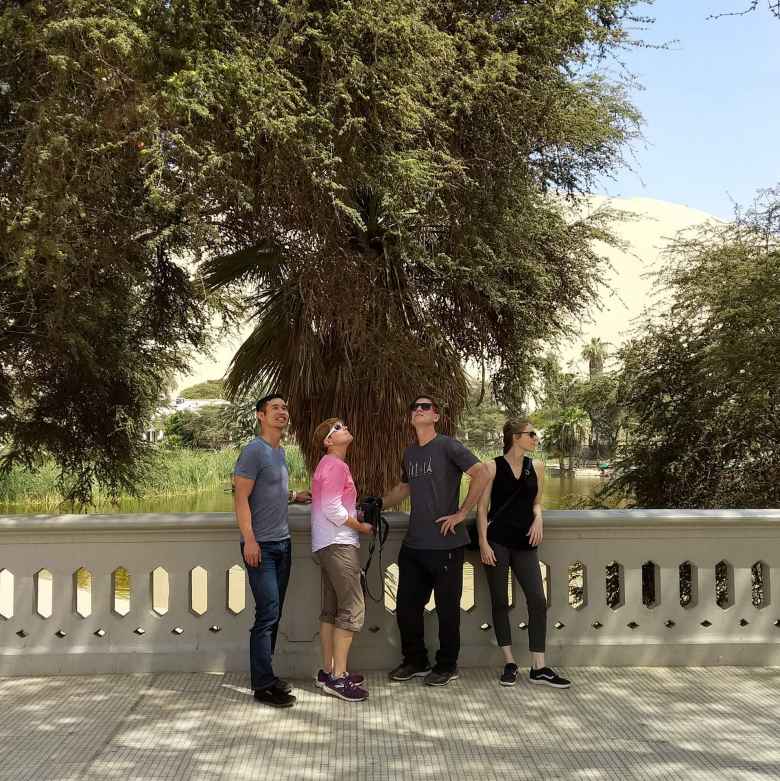 Then, the shuttle brought us to the restaurant El Catador to do some pisco tasting. We taste tested about nine different piscos. Which one was the best? I'm not sure, but I do remember thinking that I liked the taste of a pisco sour better than straight-up pisco. Some of the varieties we tried included Borcoña, Limon Sour, Vino Perfecto Amor, Pisco Quebranta, Fresca, and a couple others.
After pisco sampling, we went over to the Tacama Winery, which claims to be the oldest vineyard in South America (created in the 1540s). Despite its age, Tacama has been thoroughly modernized for its wine production.
Well, almost. There was a huge room with stainless steel stats that was dimly lit by a fluorescent bulb, the type that flickered just enough with a garish color temperature to give you something of a headache. The tour—conducted in both Spanish and English—was a little dry but provided a lot of information of the history of Tacama and gave an overview of the wine-making process from grape to bottle.
Afterward, we had a delicious lunch outside while being treated to a dance performance involving a man, his horse, and a woman in a white dress. Part of lunch was causa, rice, vegetables, chicken, and some sort of reddish drink that was not wine.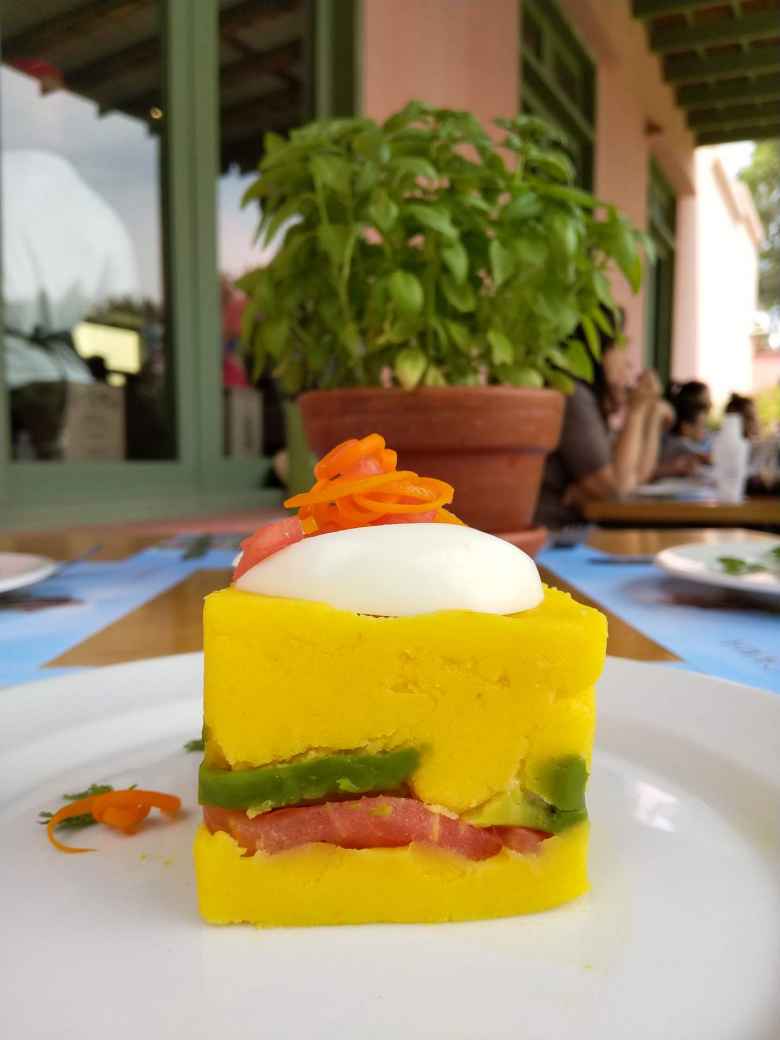 Unfortunately, our lunch was semi-rushed because our shuttle driver and tour guide picked us up late and therefore tried to get us to finish quickly so as to get back onto their schedule.
Too bad, because the wonderful lunch would have been the highlight of the whole tour.