This was the annual Turkey-Donut Predict Run, a free event that collects canned goods to donate to the Larimer County Food Bank. It was also my first short race since the Broncos 7k in June. In fact, it was the first race less than marathon distance in five months.
The premise of the run is you predict your finish time in advance and whoever is "most accurate" at the end wins. Of course, then, no watches were allowed.
As in the last couple years, there were two out-and-back course options going opposite directions on the Spring Creek Trail. As before, I started heading west to get the very slight uphill over with in the first half.
Unlike the last couple years, runners headed out in loosely organized "waves." Unfortunately, I was expecting there to be more than three of them, and ended up starting in the back of the last one due to the expectation of there being at least another one. This meant for at least the first quarter-mile, I had to weave around numerous runners. This early surging resulted in the abdominal muscles already feeling tight and breathing labored after only a half-mile.
Nevertheless, I went as hard as I could the rest of the way and was completely out of breath at the end. I'm not sure what my final time was, but it must have either been more than 21:32 or less than 21:22, since I predicted 21:27 beforehand and was not one of the winners who ended up being five seconds or less within their prognostications. [Update weeks later: apparently my time was 22:12. Frown.]
After the race, Melody, the organizer, gave out what must have been over 100 raffle prizes.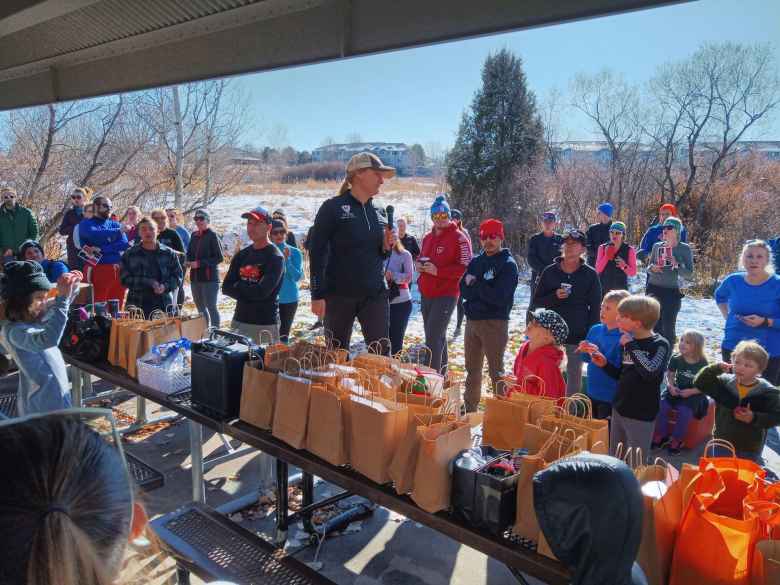 For the first time in the annual Turkey-Donut Predict runs, I won a raffle prize!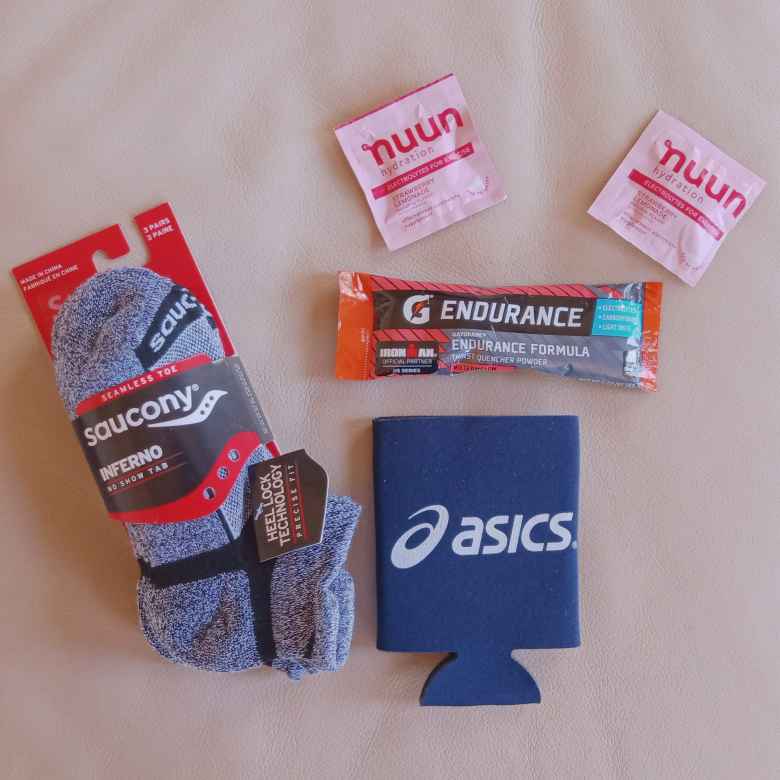 Good thing because I really needed running socks. In fact, today I was running with one that had a hole in the heel.
Race Data
Predicted time (by me): 21:27
Actual time: 22:12