The Big Purge, 2019 Edition
It has been over four years since I last did a big fall cleaning, and it really showed. Piled up in one of my closets were a bunch of things I had haphazardly tossed in there to be sold, donated, or do something with from that time. I actually never meant to wait this long to do such cleaning—being totally OCD about clutter—but there were always higher priorities. At least that is how I justify how this task remained on the To Do list for over two years.
Once I got started, I actually couldn't stop and ended up staying up until 4:30 a.m. to clean, organize, and inventory all those items (for tax purposes). Most were "free" race shirts and other clothing that I actually paid money for, such as the following.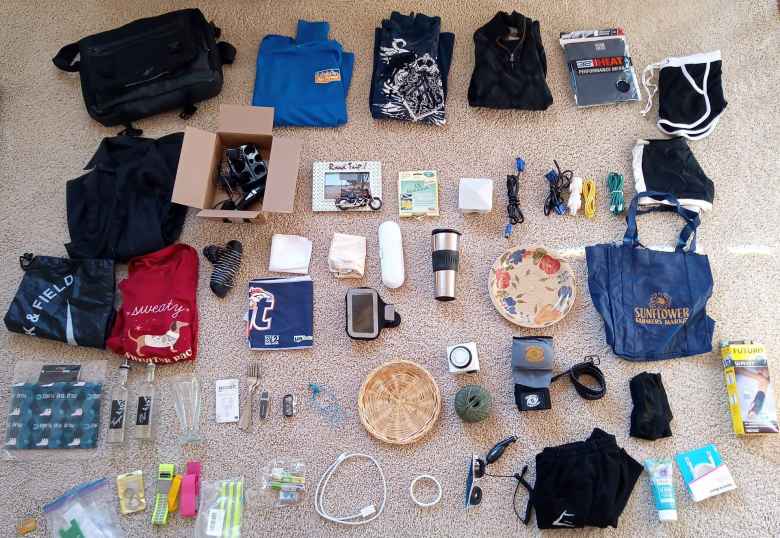 Not one single item was worth very much. The most valuable item in terms of current fair market value (FMV) was an old Samsung laser printer now worth (generously) $40 that I hadn't used in years due to having acquired two other printers for business purposes. But they all add up!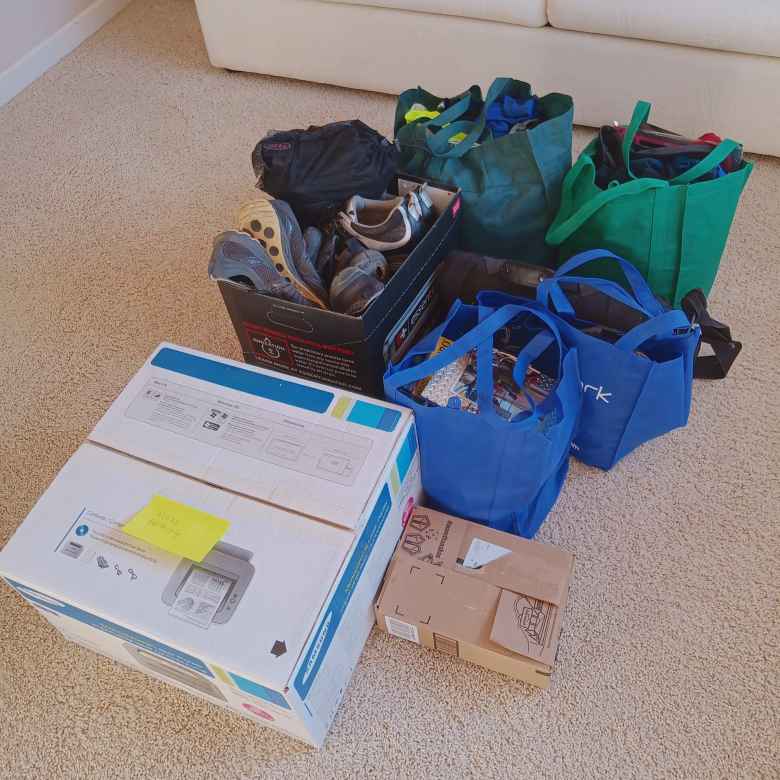 How much do they add up to? Here's some numbers, courtesy of Microsoft Excel and fair market value numbers I kind of PROOMA'd:
Amount paid for donated items when first acquired: $806
Fair market value for items when donated: $309
Considering the tax savings yielded from $309 worth of charitable deductions is worth only about $100 in my case, that is a pretty sad loss in value, but pretty reasonable when you think about it. Clothes are some of the worst depreciating items there are, and there were some shoes in there that I paid $95 (e.g., Lems Primal 2) that after more than 1000 miles, are worn so much that I listed their FMV as a mere $4. Likewise, there were some shirts I paid $30 but whose current FMV was $6.
Some of the more valuable stuff I sold or currently selling online. E.g., my former Essential phone (sold in one day on Swappa!) and easily packageable items on eBay.
Finally, there were a ton of cardboard boxes I cut down to size and brought over to the Fort Collins Recycling Center, en route to ARC to make the donations. As Bea Johnson, the author of Zero Waste Home pointed out, needless packaging material often constitutes a huge amount of clutter in people's homes, so I am trying to be better about only keeping packaging for relatively pricey items (like cell phones) that I know I will be reselling one day.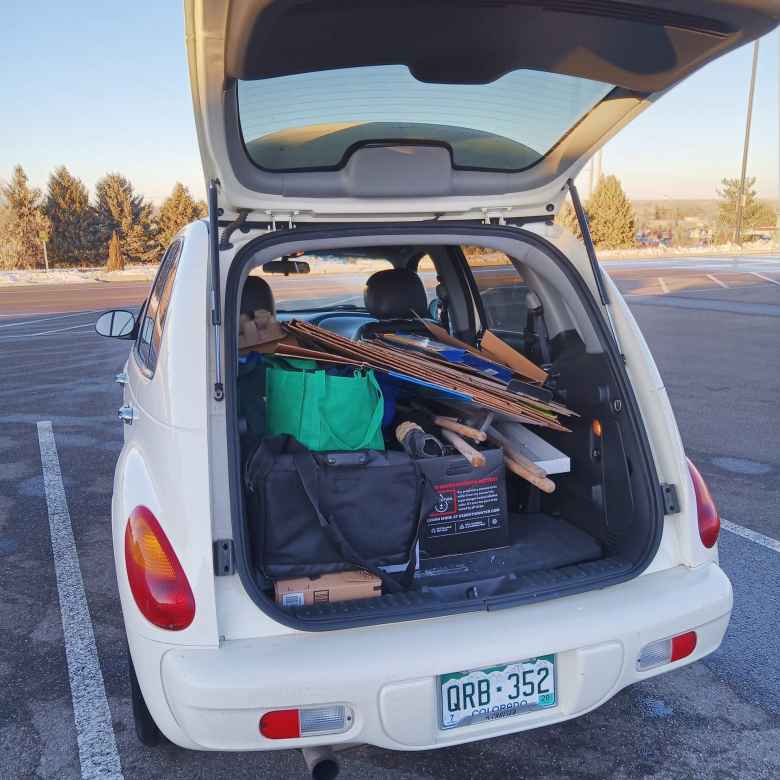 All the above took more time than I would have liked to dispose of, but the positive feeling from de-cluttering lasted for weeks afterward.
In the future, I want to be better about saying "no" to freebies and some of the less needed purchases so that these things do not accumulate in the first place!