During the winter holidays, my brother and sister-in-law gave Andrea and me a present they thought we could use after I moved to Spain: a tapas tour of Malaga. Never mind that Malaga was on the other side of the country from where Andrea and I would live.
"I figured Spain isn't that large of a country," my brother explained.
As it turned out, this provided a perfect excuse for us to visit Malaga, a city that none of us had traveled to previously. Before receiving the gift, a student at VaughanTown last summer had gushed that "Malaga was the most beautiful city in the world" and that she even got married there.
The first night we were there, after flying from Barcelona, taking a 10-minute train to the city center, and checking into a conveniently located hotel, we walked towards the Puerto (port) de Malaga and the beach. From those vantage points, I could see what the VaughanTown student meant. With the view of the harbor, historic city center, and the Alcazaba, the city was stunning.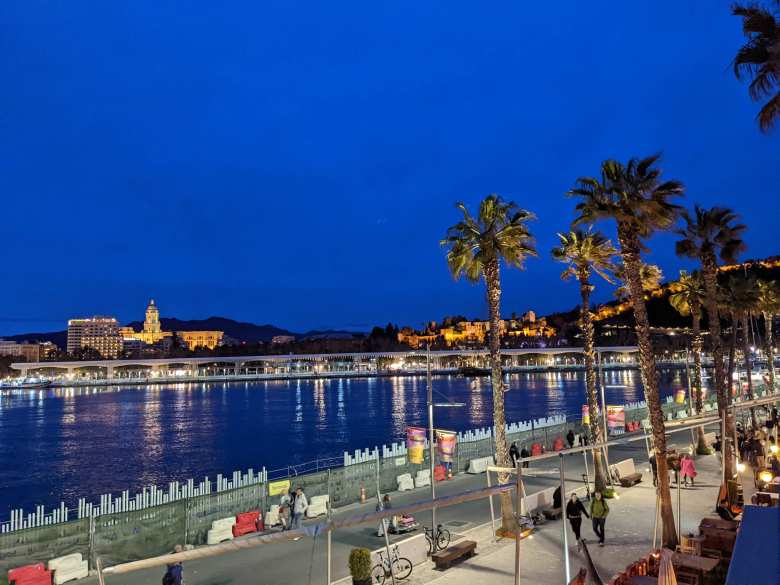 The region has mild weather year-round, and there are more than 300 days of sunshine. Or so I hear. The last three days we were there, it was raining, and another day was chilly.
Fortunately, during the first night, the weather was nearly perfect. We enjoyed strolling the pier at the port with its trendy shops and numerous bars to enjoy a caña of Cruzcampo (a beer from Malaga).
We dined on excellent paella at Kimi's Restaurant in the city center. Afterward, we sipped another caña while people-watching. The city center was bustling well past midnight.
Andrea told me that people of southern Spain have a reputation for caring more about their appearances than northerners, similar to southern California. There were also a lot of English speakers here. For instance, we met some Norwegians at Kimi's who spoke little Spanish but have lived here for 20 years. The city is full of ex-pats from England and Scandinavia looking to escape the cold.
On Saturday, we woke up to see thousands of people running the Mini Maratón Peña El Bastón eight-kilometer race by our hotel. I knew about the run, but registration was already full a month before race day. That was a missed opportunity and a consequence of late planning.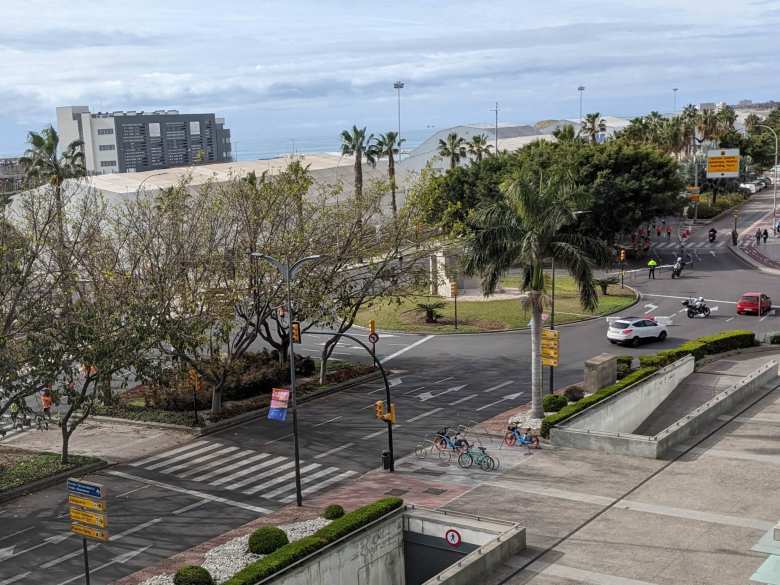 We did, however, have the opportunity to meet up with one of Andrea's friends. Marissa and Andrea had done their medical residencies together but had not seen each other in four years. Andrea was unsure if Marissa lived in Malaga and only texted her the night before.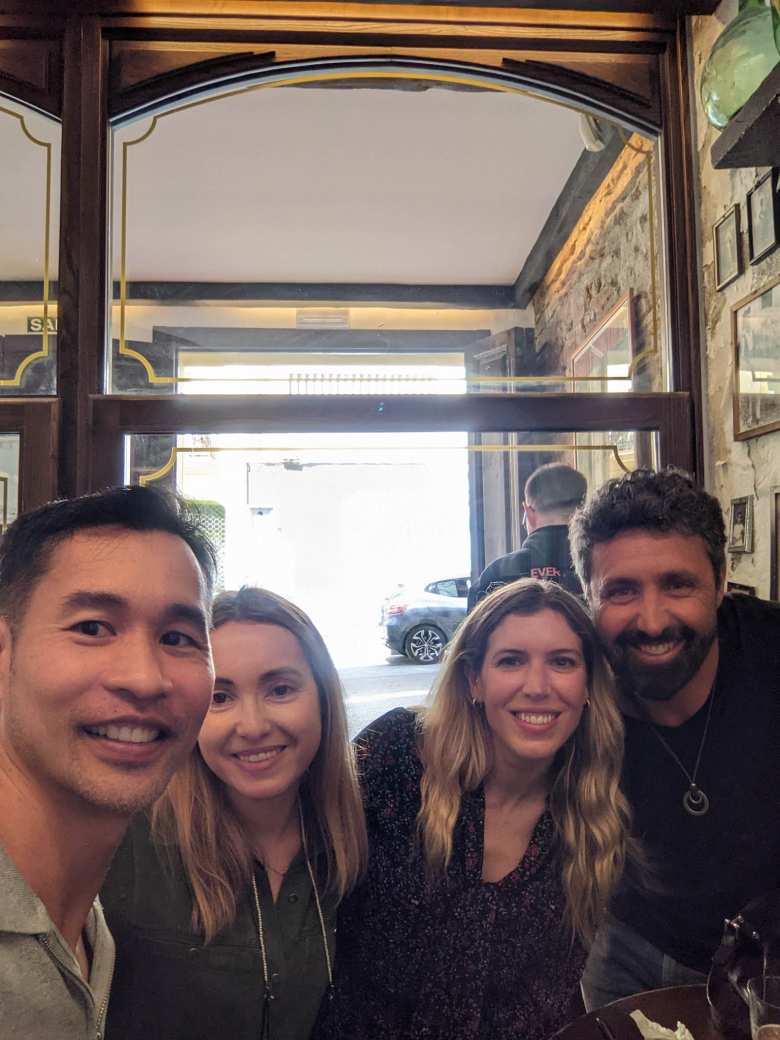 It turned out that Marissa and her boyfriend Pablo lived in the area and were happy to meet us for tapas. We all also had drinks at the port where there was live music.
Malaga was our launching point for day trips to Ronda and Nerja on two other days. We also celebrated Pi Day in Malaga with a supreme pizza (with pimientos) from Pizza Hut and apple pie from McDonald's. Both were inside the train station.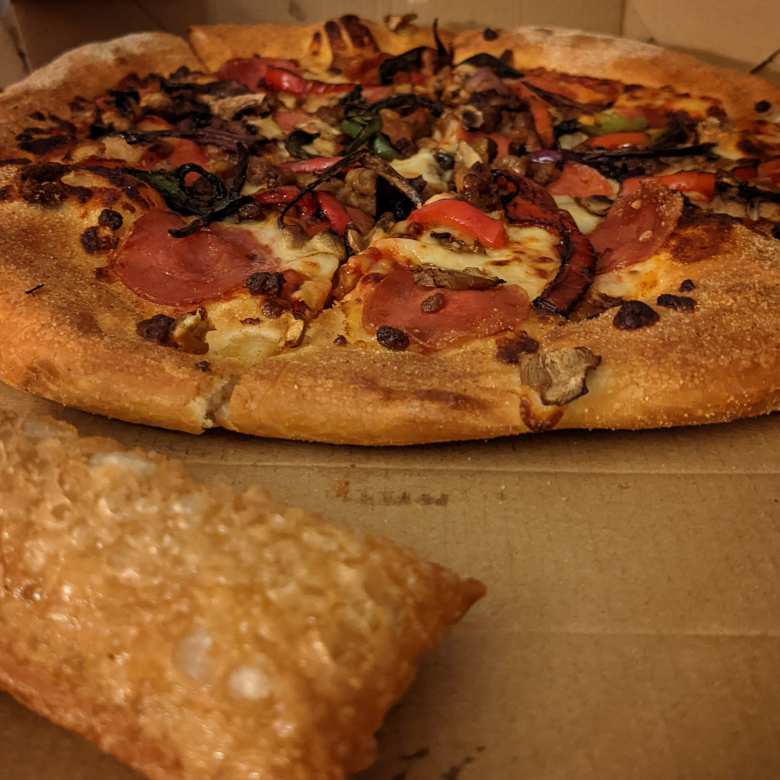 We saved the Food Sherpa Tapas Tour for our final day. We met up with Javier, the tapas guide, who told us we came during the first rainy days in Malaga since September. Then we commenced the tapas tour with two other visitors, Pål and Kristina from Norway.
The tour was three-and-a-half hours long and in English. It went to an indoor market and a couple of restaurants.
Javier said that Andrea was his first Spanish customer. But even she learned something during the tour.
The trip certainly satiated our bellies and taste buds. We agreed this was an excellent Christmas present—even if we had to travel across the country to use it.