A Tale of the Dentist In Spain
One year ago, I had a running accident that left me with a bloody knee, hands, and face, and two chipped teeth. As horrifying as the accident was when it happened, I never panicked, especially since I knew that the teeth could be repaired. Only the very bottom of the two teeth had broken off, and the tooth to the side of the front one mostly only lost composite material that was added years ago to make it look more like the tooth on the opposite side of the mouth. All I needed was a good dentist.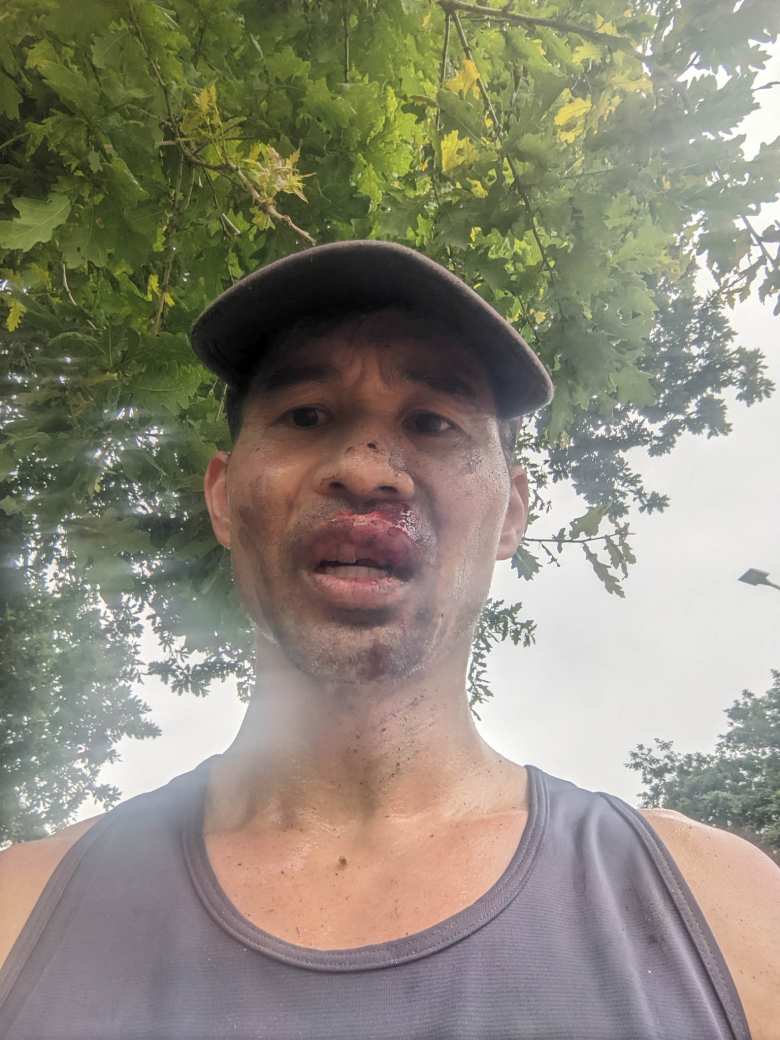 However, Andrea and I had only lived in our city in Galicia for about nine months and neither of us had been to a dental office here. So Andrea's co-worker recommended that I contact hers. To not malign his reputation, I will refer to the dentist as Dr. Cabrera.
I searched for his contact information online and quickly found a Clínica Cabrera, which had a five-star rating. I called the number, and to my surprise, Dr. Cabrera answered the phone himself. I made an appointment for later in the week. A day before the appointment, I called again to inquire if he would be interested in scanned 3D models that my dentist in Fort Collins had taken before I moved to Spain. Dr. Cabrera seemed to be confused about what I was talking about, and I was also surprised that he had picked up the phone himself again. Whatever. I went to the clinic a few days later.
As soon as I entered the clinic, I felt like I had stepped into a time machine and traveled back to the 1980s. The clinic had a distinct retro vibe, with lime-colored walls and vinyl dentist chairs. There were no receptionists, assistants, or even computers, just a few pieces of old dental equipment scattered around the room.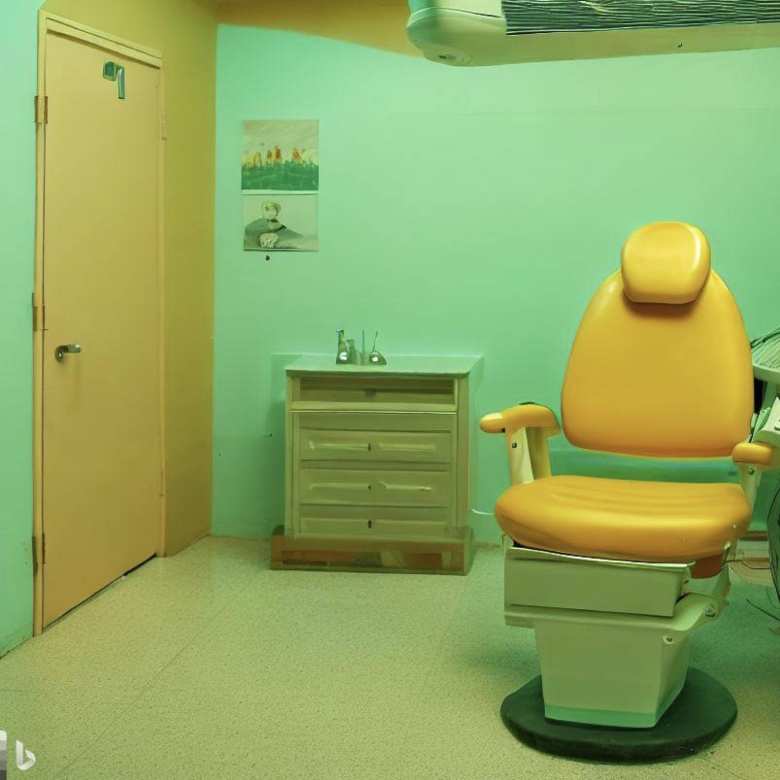 The dentist, Dr. Cabrera, had a small gap between his teeth but welcomed me with a smile. He seemed friendly enough, at least.
I explained my situation, and Dr. Cabrera examined my mouth, muttering "oh, será complicado, complicado" ("it will be complicated, complicated") under his breath. I was surprised by his response because I had my dentist in the United States repair minor chips or reshape teeth after orthodontal work, and each fix was straightforward using composite material.
Dr. Cabrera then explained that my teeth were "¡blanquísimo, blanquísimo, blanquísimo!" or very white. I was amused because while my choppers are not nearly as yellow as most Europeans', they are far from "Hollywood white." I know many people in the States with a much brighter smile.
"In the U.S.," I explained in Spanish, "people like to have white teeth."
"It's like anorexia," Dr. Cabrera replied. "¡Blancorexia!"
He wondered if he even had a composite shade that would be light enough, so he left the room for a few minutes. When he returned, he was holding a tiny bottle of dental composite material in liquid form. It was his lightest shade, and he dabbed a drop on my teeth. He asked me if it was a good match. I thought it was odd that he was asking me because he was the expert. But it was also reassuring because I couldn't see the dab. The match was so good that I had to ask him where he applied it.
We scheduled an appointment for the fix, and Dr. Cabrera scribbled it into his old-school paper calendar. He charged me 20€ for the 65-minute consultation. As I was the only patient during the entire time I was there, I couldn't help but think, "Man, my barber made more money in the last hour than this dentist."
When I got home, I told Andrea about the experience. I didn't want to insult her native country of Spain, so I gently started by saying, "the dentist seemed friendly enough, but I was a bit surprised by his office. It looked like it was from the 1980s." She told me that her dentist had a receptionist and computers and was puzzled by my description. She then called her co-worker and asked about Clínica Cabrera.
"No, Clínica Cabrera is top," the co-worker said. "Did Felix go to the right one?"
I re-did my web search and scrolling down to the third and fourth result, I realized that there were clinics run by two different Dr. Cabreras! What were the chances of this happening in this small city in Galicia? The last name wasn't even a common Spanish one.
"Aw, man!" I exclaimed, facepalming myself. "I can't believe I went to the wrong one."
I immediately made an appointment with the other Dr. Cabrera's clinic, and canceled the original one.
When I arrived at the second clinic, I was impressed. The clinic was modern and had state-of-the-art equipment. There was a friendly receptionist, several hygienists, and a comfortable waiting area.
After my initial experience with the wrong Dr. Cabrera's clinic, I was relieved to have found the right one. Dr. Cabrera, with his perfect teeth, was a lot more confident and friendlier than the first dentist I had seen.
He took a quick look at my chipped teeth. I fully expected him to say something like "yep, I can fix it; let's schedule an appointment for it and I'll do it then" much like the first Dr. Cabrera. But instead, noting that he only had 20 minutes, he said he could do a provisional fix that would be good until he could do a permanent one. I was excited by the suggestion. In 20 minutes, I would no longer have chipped teeth, even if the fix was a temporary one!
Indeed, I was ecstatic with the provisional fix! You could see from the photo I took a week later during 3 Picos Road that it already looked decent, maybe 95% of how it was before my accident. It cost a mere 30€.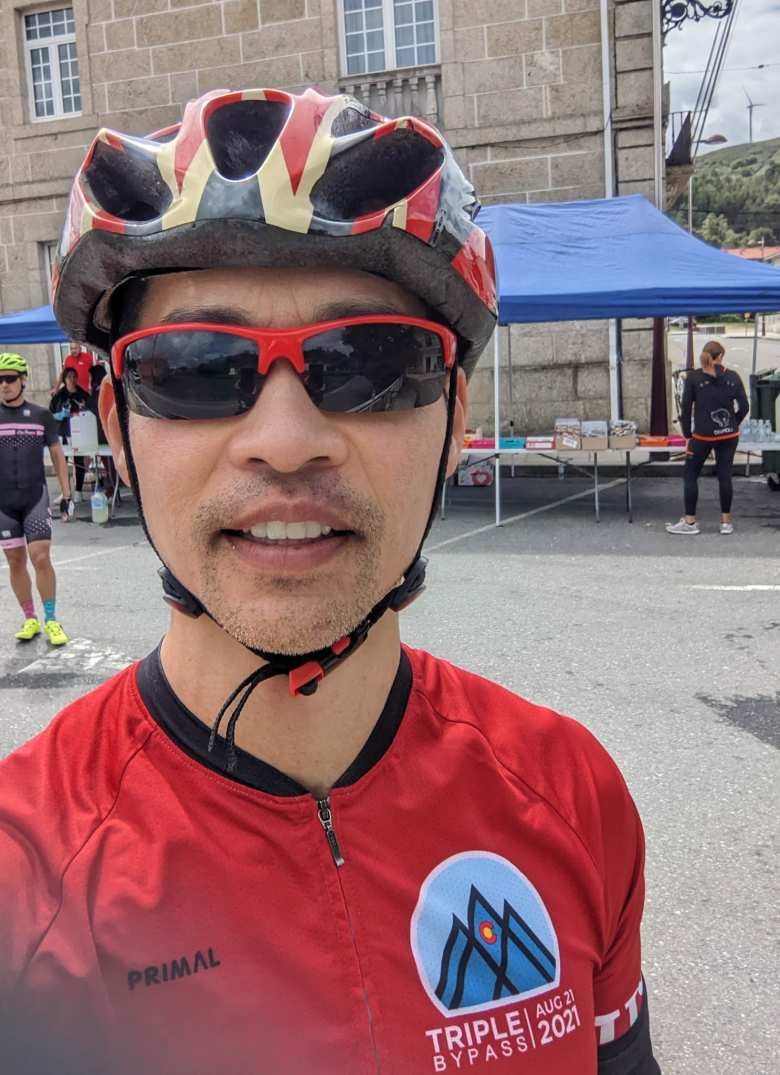 Unfortunately, Dr. Cabrera had a lot of patients and wanted two whole hours to do a permanent fix "for real." The soonest appointment available was 6.5 weeks out. I didn't mind the wait, as I was happy to have found a competent and friendly dentist.
On the day of the appointment, I went to Clínica Cabrera with a sense of excited anticipation. I had no idea what to expect, but I hoped that the end result would be worth the wait.
Dr. Cabrera got started right on time. He had allotted two hours for the job, which turned out to be a little more time than he ultimately needed but was a safe estimate for him to do his work.
I watched in awe as Dr. Cabrera expertly applied the composite material, carefully shaping and smoothing it until my teeth looked better than before. He took particular pains to make them more symmetrical than they were originally, going beyond my expectations. He seemed to be an artist, and my mouth was his canvas.
As I left the clinic, I couldn't help but smile, and even the receptionist commented on how good it looked. I was thrilled with the end result, and I knew that my dentist in Fort Collins would have charged upwards of $800 for two teeth. The final cost for the procedure was 266€, which I thought was a bargain.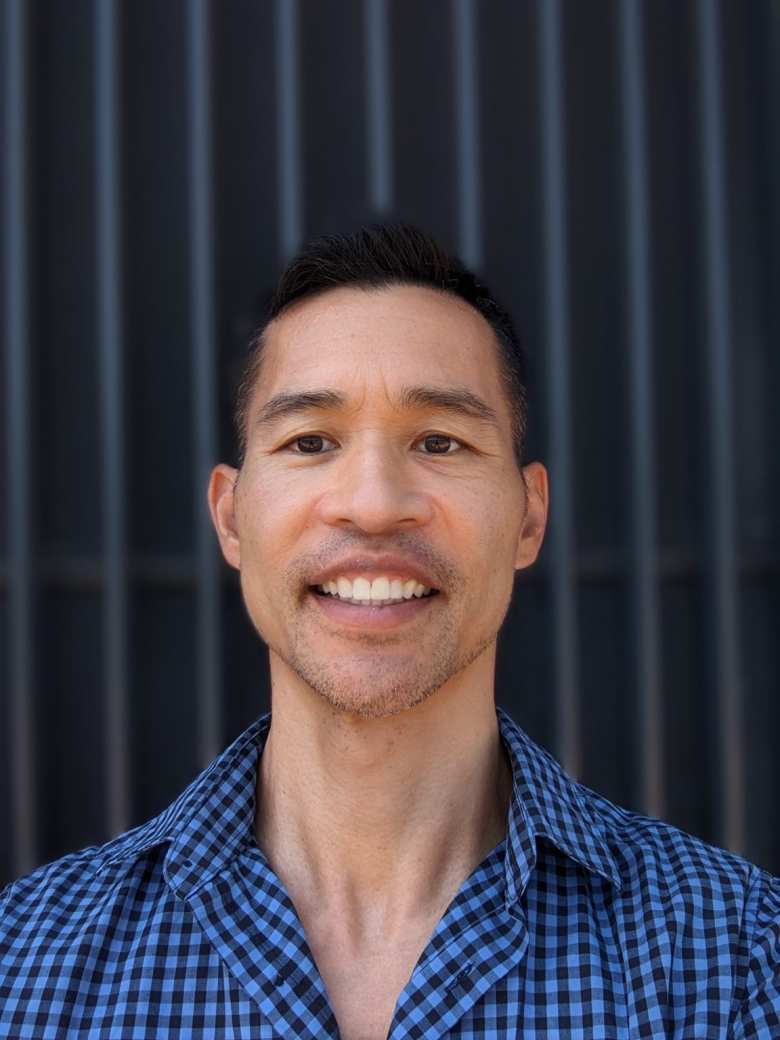 Over the next few months, I returned to Clínica Cabrera for a routine teeth cleaning and checkup. The experience was tops, just like before. The receptionist was friendly and efficient, the hygienist was gentle and thorough, and Dr. Cabrera was as friendly and confident as ever.
Overall, my experience with Clínica Cabrera was a testament to the power of good recommendations. If it hadn't been for my co-worker's suggestion, I might have never found this gem of a dental clinic.
I also learned a valuable lesson about browsing through search results and not looking at only the first two. Although if I had done so originally, I wouldn't have had this tale of two dentists!