A few weeks ago I wrote about how I heard from Goldie the MGB—or at least her current owner. Happily, a week after that, I encountered yet more friends from my Stanford years: Adam, Loren, and The Tank.
What is The Tank, you might ask? It is a Raleigh M300 mountain bike I acquired from the Cardinal Bike Shop in Palo Alto in 1996. During multiple 50+ mile summer days when it would transport me from Stanford to Berkeley and back (via BART) for work, I felt more free than I have at almost any time of my life—particularly while biking underneath the stars at 11:00 p.m. after cresting the Dumbarton Bridge.
After that summer, it also brought me to class every day during my senior year at the university. During the ensuing decade, it still served me as a commuter, albeit in a more limited capacity. And a year after I had moved to Colorado, the bike managed to do a very pleasant organized metric century during one of my Bay Area visits.
After that ride, she remained in California at the home of my friends Adam and Rae, where she peacefully waits for someone to ride her, but mainly taking up garage space. If memory serves me right I think Adam may have taken her out for a mountain bike ride or two, and even considered riding her in the Low Key Hill Climb Series. If he had done so, that surely would have been a most impressive accomplishment among The Tank's many achievements.
In any case, she still looks good, yes?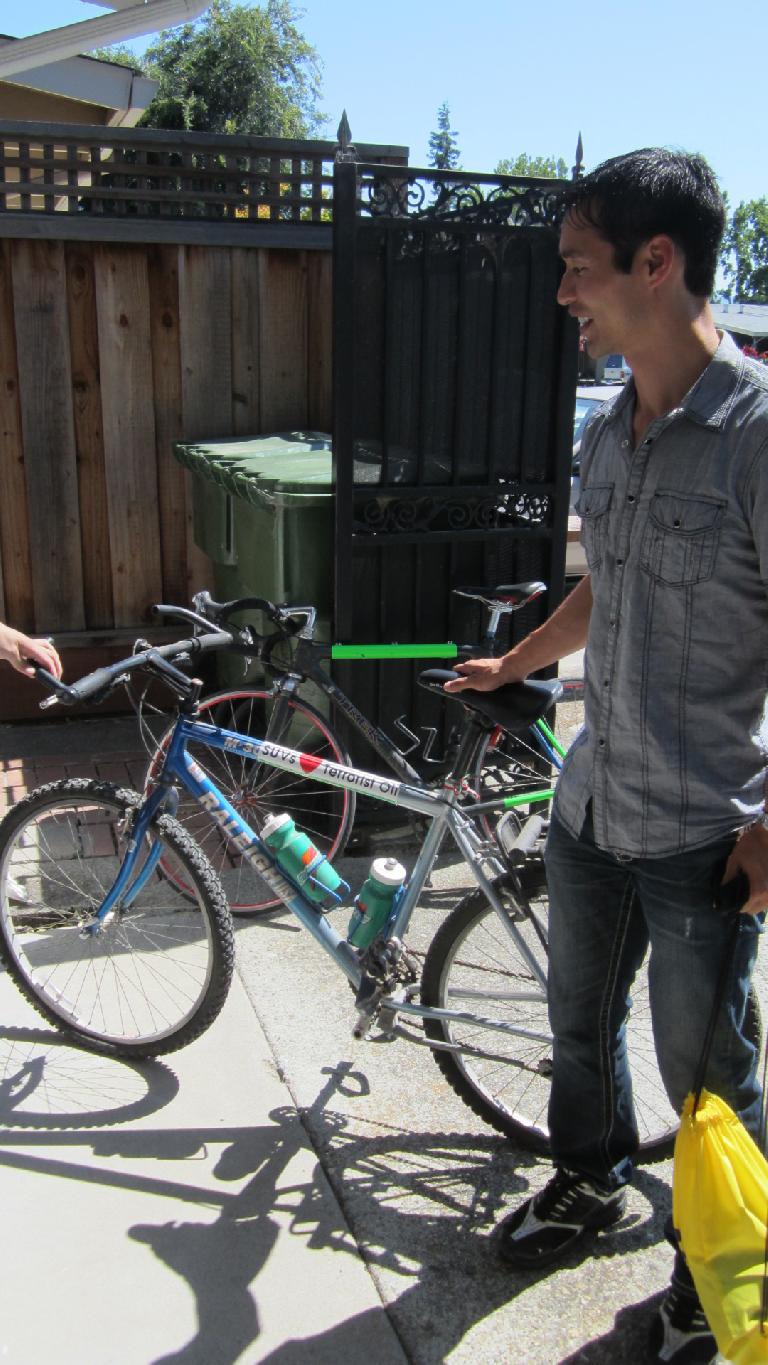 In fact I'd say she has aged as well as Adam, Rae, and Loren, all of whom looked almost exactly as I had remembered them. All of us may be a decade-and-a-half out of The Farm (as Stanford is affectionately known), but we are still moving with vigor.