After visiting a few iconic places of Silicon Valley, we headed over to the San Francisco. This turned out to me a much different experience than any other time I've visited the City by the Bay.
First of all, parking was incredibly easy. I have nightmarish memories of circling city blocks looking for parking spaces for 20 minutes, parking in an inconveniently located parking garage for $20/hour and having to hail a taxi from said garage. Today, there was none of that. Be it Coit Tower, the zig-zagging stretch of Lombard Street, Chrissy Field, or the Sutro Baths, parking was both free and immediately available.
Part of the reason for that is because it was November 30th—long after peak tourist season. Another reason is because a lot of people in San Francisco are still working remotely, reducing trips to downtown by up to 50% compared to pre-pandemic levels. The pandemic also had been motivating many people to move away from SF.
Likewise, traffic was not even that bad. There were about as few cars on the streets as when Steve McQueen chased the bad guys in the movie Bullitt.
Of course, the cars in San Francisco are a lot different nowadays than 43 years ago. Far more ubiquitous than Mustangs and Challengers are Teslas, which seemed to have supplanted even the Priuses or BMWs that were commonplace 15 years ago.
There also were these Waymo autonomous vehicles: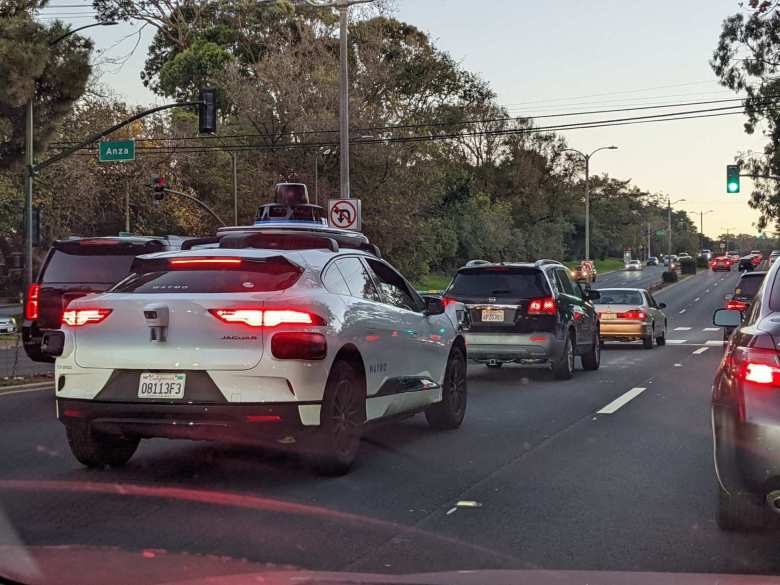 All these differences made the latest visit to San Francisco one of my most enjoyable ones. Andrea really liked it too (it was her first time).